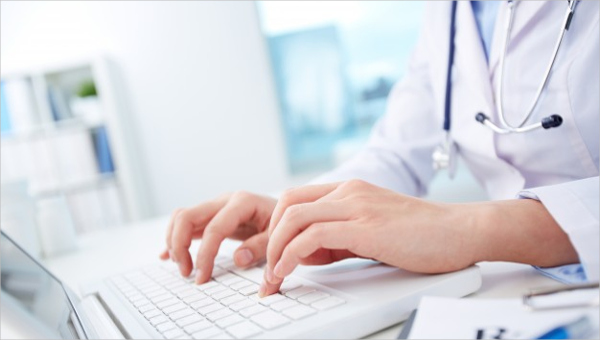 The medical field has had its share of groundbreaking developments and experimentation phases. With its colorful history, accepting medical services and procedures should be done with caution. Success rates are apparent medical cases but a waiver form uses legal conditions to make the patient more knowledgeable of the risky nature in medical procedures.
Protecting a patient can be taken in a medical sense and in a legal sense. Before going into a procedure, patients are asked to sign a release of reliability form to inform them of the risks they face. Signing this waiver indicates that the patient will not hold the hospital accountable for any damages.
Medical Waiver Form in PDF
Health Insurance Waiver Form
Treatment Waiver Form
What is a Medical Waiver Form?
A medical waiver is a formal document that entails conditions of relinquishing the legal accountability or responsibility of the medical institution towards possible damage and dangers upon the agreement and signed form by the patient.
If the patient is a minor, a parent or legal guardian needs to be present for consent. Sample Waiver Forms are completed and given to the patient to remind them of what they are getting themselves into. It is a boundary patients have to consider before finally deciding. Anything can happen when a procedure happens, so a medical waiver is considered as a safety precaution.
How Do I Get a Medical Waiver?
Hospitals, medical centers, and other related institutions usually provide the copy of a medical waiver form. Medical waivers are generally given, but if the patient is to undergo a risky procedure then it is a priority to obtain one. If the patient is in a particular field of work, a medical professional, particularly a physician, carries out the task of providing the waiver form.
These forms can vary from navy waiver form, employee waiver form, Athlete Waiver Forms, and military medical waiver forms. Obtaining a medical waiver form is an easier task compared to the approval process that awaits it.
Medical Release Waiver
Medical Coverage Waiver
Confidentiality Waiver Form
Emergency Child Medical Waiver
Employee Waiver Form
Printable Medical Waiver
Medical Volunteer Waiver Form
What is a Navy Medical Waiver?
From the medical field to the battlefield, legal forms are still important to give out. If an individual is interested in being a part of the navy, one must be aware and keep in mind of the possible dangers in accepting this type of work.
Like a medical waiver or Insurance Waiver Forms, it informs the applicant of the risks and liabilities involved upon agreement. There is still a process where the document is approved or not. An approved medical waiver is an important form to have in order to successfully join the navy.
How Long Does a Medical Waiver Take?
Hospitals are usually busy no matter what hour or day it is. Doctors can have a handful of patients to attend to and a number of procedures to perform. Requesting a form, whether a medical waiver, release forms, or Health Waiver Forms takes some time since an approval process that needs to be done by the medical personnel.
These personnel are usually chiefs of the respective department. With their high position in the hospital, they might set the approval process aside in favor of prioritized procedures and appointment. There is no set time in obtaining an approved medical waiver.