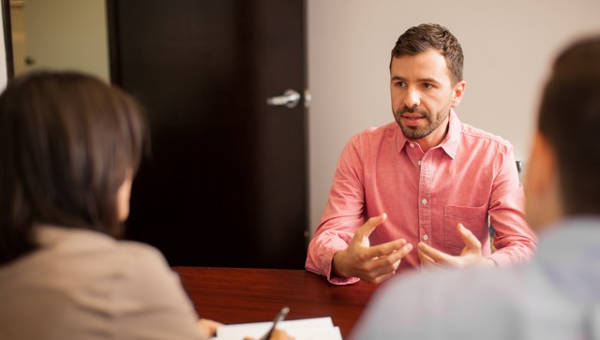 A requisition is a form of request made by those in companies and organizations regarding what products or services they require. A good example would be through the use of purchase requisition forms wherein those within a specific department of a company make a formal request on certain products that need to be bought for business related functions.
Requisitions can also be used by those who wish to order something specific that most businesses do not usually offer. So if one were to use  a Custom Requisition Form, then that person will be able to specify custom specifications regarding whatever product or service is being desired.
Temporary Employee
Staff Requisition Form
New Employee
Employee Asset
Employee Training
What Is an Employee Requisition Form?
An employee requisition form are what many companies and organizations use in the event that they are in need of certain people to fill in positions. It is very similar to using training requisition forms wherein if a person requires it, then that person will have to state the purpose as to why before the decision to accept or decline it can be made.
These formal requests are sent to the administration of the business that focuses on hiring. It is there that these forms are further evaluated to see if the reason for the requisition can benefit their business or not.
Purpose of Employee Requisition Forms
The purpose of a employee requisition form or recruitment requisition form is so that employers are able to open up positions that could improve their business. It is not just limited to that, but it can also fill in positions that were left open due to employees either leaving or being terminated.
These can also help determine as to whether or not these positions need to be filled in or opened. If it benefits the business in any sort of way, then there should be no problems with its approval. This can also help employers state the requirements needed to fully optimize the newly opened position, making sure that they only acquire the best.
Employee Transfer
Employee Loan
Employee Travel
Sample Purchase Requisition Form
Student Employee
Basic Employee Requisition Form
Standard Employee Requisition Form
How to Write an Employee Requisition
If one were to write an employee requisition, then it is best that the following information be included:
The job title
Date of the requisition
The supervisor in charge of the position
Position status and the work schedule
The number of months and hours required for the job
The desired start date
Reason as to why the position is needed
If for replacement, then the name of the employee that is to be replaced
The information can also be helpful in the event that you are required to fill up a service requisition form, all one has to do is exclude the parts regarding the position needed and replace it with services required.
What Is the Requisition of a New Employee?
A requisition of new employee is exactly as it sounds. It is when an employer requires that a new employee fill a position that is left by someone else. A good example of that type of requisition would be through the use of staff requisition forms wherein a supervisor of a certain department requests that another person takes over a certain unfilled spot.
So long as the purpose of the filling in of the position is deemed acceptable, as well as providing other details such as the employee who needs to be replaced and the requirements needed for the position, then there gaining a new employee should be a simple process.