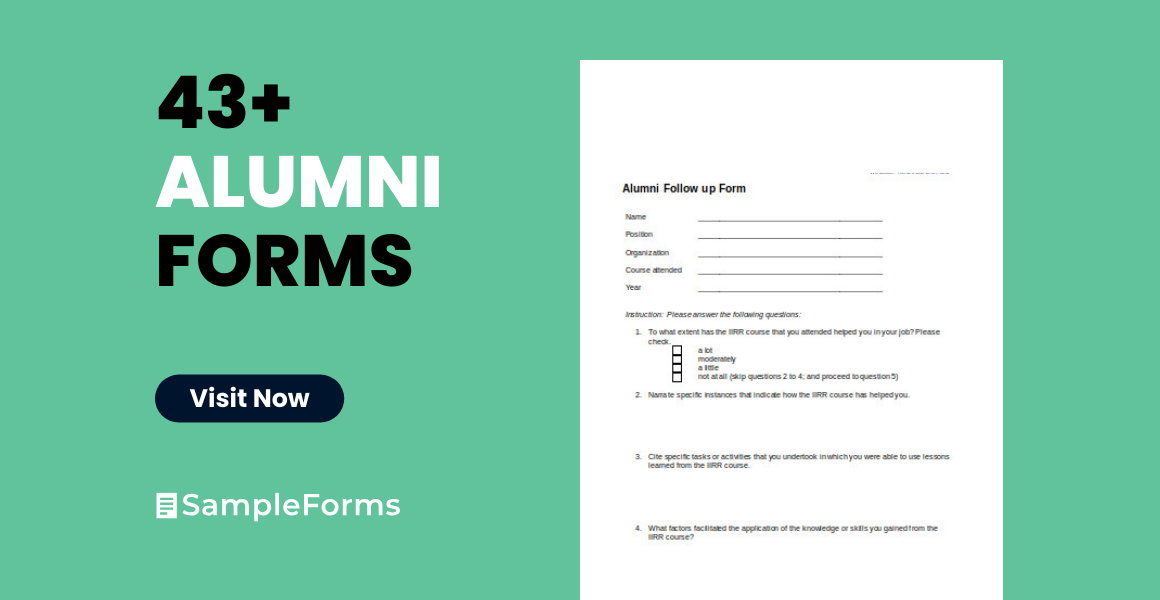 The path to success is a long, dark, and restless stream of thick murk and silt that slows down the anticipated progress that danced relentlessly inside your mind. Such delay frustrates one's enthusiastic staccato and slowly withers down, reducing the once dancing flames into a dying ember on the verge of sleeping to ashes. Everyone, at some point in their lives, has gone through such, and the alumni are no stranger to this. Chantel Brown, an Ivy League degree holder, knows what the struggle is like. For someone who came from low-income families, relying on financial assistance, the struggle that Brown has to endure is as long as the list of subjects inside a course syllabus—Alienation, peer-pressure, and having to keep up with the academic standards. The road to being an alumnus from an Ivy League school is no walk in the park, indeed.
What Is an Alumni?
Former students who have successfully passed and graduated with flying colors are the ones that qualify to be inducted in the ranks of a school's alumni. The alma mater awards the status in recognition for a former student's achievement, success, and the innumerable amount of hard work. And, the state of being a member of the alumni grants certain privileges to those lucky enough to have completed their tenure in a particular school. What's more, a successful member of the alumni garners a certain air of prestige and prominence in both the academe and society.
Aside from being a former student, a specific individual that holds an influential position in society can also achieve an honorary status of being an alumnus in a certain school. The criteria by which such a person should meet often vary from school to school. The state of being an honorary member of the alumni also depends on the exemplary achievement the person has.
Benefits of being a Member of the Alumni
Membership entitles one the benefits and privileges that a particular group offers. In this sense, being a member of a school's alumni allows one to take advantage of those perks, ranging from discounts and passes in school events to establishing professional and business relationships. What's more, alumni membership also offers continuity of the success they've built right after they graduated from the school itself.
Build an Extensive Network

An alumni association consists of graduates from diverse careers and backgrounds. Thus, being in the list of members enable you to expand your network of associates and contacts according to your purpose—recruitment, talent pooling, business contacts, and whatnot. And not only that. Being a member of the alumni also allows you to extend a hand of assistance to your fellow alumnus, who is struggling to find a job, as well.

Discounts in School-Sponsored Events

Schools, aside from being a center for learning, are also known for sponsoring and organizing events. If you are one of those who fancy events or someone who wants to actively participate in school-sponsored activities, then being a member of the alumni thus, gives you an edge from the rest by being granted discounted prices on event tickets.
Ivy League Indigents: The Cinderella Story of First-Gen Students
The school for the rich and the prominent. That is what comes first in everyone's minds when Ivy League schools are mentioned. The Ivy League is composed of 8 different elite private colleges and universities across America. The conglomerate is known for being proud of having the brightest and the prominent in its alumni's roster. However, in the more recent years, the Ivy League has opened its doors to the less-fortunate but gifted individuals.
Also known as First-Gen students, the story of the less-fortunate who are lucky enough to be allowed to study in one of the best colleges in the country is what we can safely consider as a typical "Cinderella Story." The name comes from the fact that they are the first ones in their family to go to college and are being able to do so from reasons like scholarship grants or recruited as varsity players for sporting events. However, like fairy tales, the honor and prestige attached to the privilege are not without adversities.
Culture shock, feeling out of place, and among many things, are what a typical First-Gen student usually encounter from day one, the day they first set foot on the doors of an Ivy League school. In a school heavily populated by the social elite, one cannot help but imagine the pressure that these students, coming from a totally different world, have to endure every single day. Yet, despite such adversities, these First-Gen students came here with a mission where failure, is never an option.
Alumni Forms come in different forms an varieties, each for a different purpose and transaction. If you are in the need of one for any type of transaction that you need to complete and accomplish, listed down below are alumni form samples that you can use and download for free.
FREE 43+ Alumni Forms in PDF | MS Word | Excel
1. Alumni Registration Form
2. Alumni Data Form
3. Alumni Feedback Form Sample
4. Membership Alumni Application Form
5. Alumni Transcript Request Form
6. Alumni Membership Form
7. Alumni Form Sample
8. Simple Alumni Registration Form
9. Alumni Contact Update Form
10. Basic Alumni Feedback Form
11. Student Alumni Form in PDF
12. Alumni Self Nominated Form
13. Alumni Audit Form
14. Former Alumni Form
15. General Alumni Form
16. Alumni Association Form
17. Alumni Meet Registration Form
18. Standard Alumni Form
19. Professional Alumni Form
20. Alumni Information Form
21. Alumni Proposal Form
22. Alumni Special Request Form
23. Alumni Team Form
24. Alumni Nomination Form
25. Alumni Award Form
26. Alumni Service Form
27. Alumni Email Form
28. Alumni Honour Form
29. Alumni Division Registration Form
30. Alumni Record Form
31. Alumni Detail Form
32. Alumni Project Form
33. Alumni Education Form
34. Formal Alumni Form
35. Alumni Survey Form
36. Alumni Game Form
37. Alumni Beach Form
38. Alumni Fellow Nomination Form
39. Alumni Form for College
40. Alumni Reservation Form
41. Alumni Board Form
42. Alumni Follow Up Form
43. Alumni Information Access Form
44. Employee Alumni Form
45. University Alumni Form
How to Submit an Alumni Form
Alumni forms are the material representation of one's membership and tenure as a student in an educational institution. Also, a testament of a fruitful existence from the frustrations and days of countless deprivation of food, sleep, and pleasure. The adversities that once dotted the days you've spent, living a masochistic lifestyle, in the four walls of the academe. Aside from that, these forms can also entitle a former student the privileges that are only reserved for those who have successfully passed the school's standard of quality and excellence.
Step 1. Choose an Alumni Form
Choosing an alumni form is like choosing a college course back when you first set foot on the university's doorsteps. And, like the course that you took in college, the form that you'll be choosing will depend on the nature of the transaction that you'll be making with the office of alumni affairs. This article list a variety of alumni forms, each for a specific purpose and transaction, which you can browse, pick, and download.
Step 2. Download an Alumni Form
After choosing the alumni form for your purpose, the next this to do is to download it. It's like proceeding to enroll in a course after deciding to choose it. Make sure to choose the right form to download to prevent any delays in your transaction from happening. Then, click the download button, which you will find seated right next to the sample.
Step 3. Fill out the Alumni Form
Now that you've downloaded the alumni form that you chose according to your purpose, the next reasonable thing to do is to fill out the form right away. Your alumni form will ask for your personal information, the same as an enrollment form, would ask for yours the moment you decide to pursue the course of your choosing. Fill out the fields with the information that they asked for and make sure to write them as correctly as possible.
Step 4. Print the Alumni Form
Then, print the alumni form right after you're done with filling it out. But before that, double-check the whole content of the document to ensure that all necessary fields are filled out. You can print the form using your home or office printer. Like other school forms that you've encountered before, the alumni form of your choice will require your signature to be written on the block reserved for it. To complete this step, affix your signature on its designated space so that you can submit it right after.
Step 5. Submit the Alumni Form
Lastly, submit the alumni form to the alumni affairs office. The alumni affairs office is the one that handles all the transactions that visiting alumni members make. They are also the ones that organize events such as fund-raisers and homecoming.
Terminologies
Alma Mater – The educational institution that an alumnus or alumna once attended.
Education –  The process of passing on valuable skills and knowledge to the learner.
Alumni Affairs – Is a community of former students or alumni that aims to assist fellow alumni inside or outside the academe.
FAQs