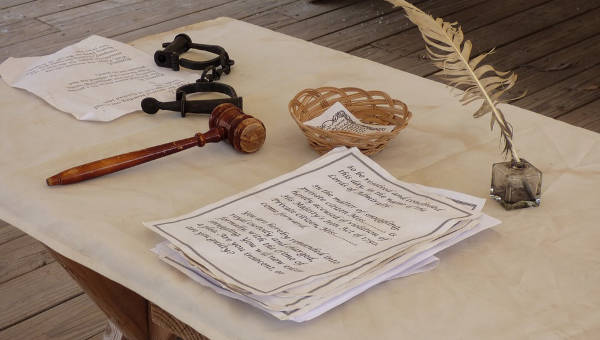 Statement forms help people know more about certain situations.  By requesting people to make specific types of statements, one is able to obtain information that are necessary in the event that they need to be used. The reason why the information is important because it provides details and plans that can be properly utilized by the right authoritative figures.
One good example would be through the use of income statements. If a company or organization needs information regarding the amount of income and expenses that were made within a period of time, then they may have those in the accounting department prepare an income statement to provide them with said information.
Non-Employee Incident Witness
Accident Witness Statement
Police Witness Statement
Military Statement
Employee Witness Statement
What Is a Witness Statement?
A witness statement or Witness Statement Form is something that is made that holds certain key pieces of information that a certain person or people happened to have witnessed. These pieces of information, when properly evaluated, could provide facts on how certain incidents occurred.
It can also be used to answer questions such as how it occurred, when it occurred, and what the cause was. Witness statements are evaluated  by those with the authority to make important decisions such as managers or, in the event of any legal cases, the court of law.
How do You Write a Witness Statement?
When writing up a witness statement, one has to place in the following information:
Complete name of the witness
Witnesses's job position and department (If required)
Date of the incident
Time of the incident
Location of the incident
Names of others that were involved
Description of the incident
Acknowledgement of the witness and signature
So in the event that you are to write up something such as Employee Statement Forms in which you must provide details of how a certain incident came to be, then make sure you complete them with the information above.
Witness Statement Affidavit
Harassment Witness Statement
Student Statement
Victim Witness Statement
Complaint Investigation Witness
Basic Witness Statement Form
General Witness Statement Form
10 Tips on Taking Witness Statements
Make sure that the witness provides you with information only about what was seen with his own eyes and nothing more.
Obtain the statements to help you with your investigation report. All information provided could prove useful and may change certain details about a case.
Take notes while questioning the witness, only stop if the witness is uncomfortable.
Make the questions simple as to not confuse the witness.
Be patient if the witness cannot recall everything that happened.
Make use of diagrams or sketches to help a witness recall how certain events happened
Do not argue with the witness regarding moral or legal responsibility
Interview one person at a time to avoid any confusion
All statements must be properly signed and document by the witness and the person taking the statement.
Always use a witness report form to document any statement made by a witness.
So if you plan on using forms such as Student Statement Forms to take in any information that a certain person has, then be sure to follow these tips. If you need to learn more about witness statement forms, then you may view any of our Statement Form Samples.