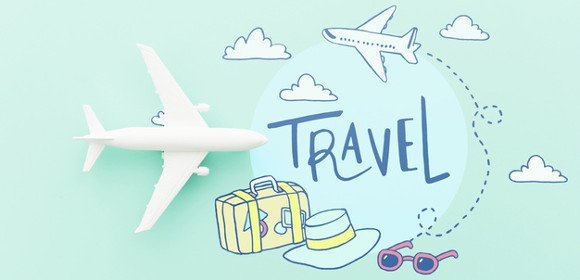 Traveling is one popular mode of lifestyle and how people make use of it differs in how they see it. Traveling for some may translate as self-discovery, but for the others, it is another way to about business transactions. Business travel is a pretty standard mode of traveling undertaken for work purposes. Many business people do it, may it be for purely work reasons or with some form of leisure trips along the way. However, one must be mindful of the expenses and do some tracking with the help of a travel expense form. The costs must never exceed the money that you are bringing. And that is why making sure that you don't spend too many matters.
FREE 33+ Sample Travel Expense Forms in PDF | Ms Word
1. Travel Expense Reimbursement Form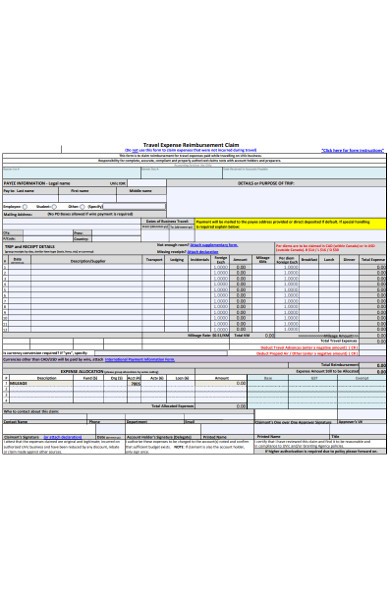 2. Sample Travel Expense Form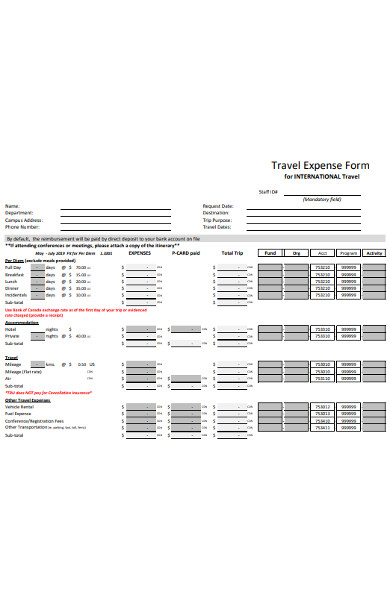 3. Travel Expense Claim Form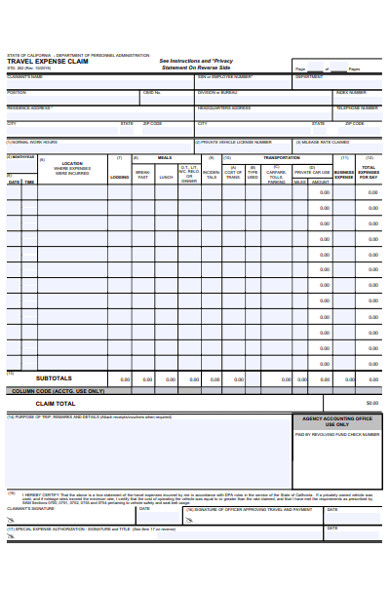 4. Basic Travel Expense Form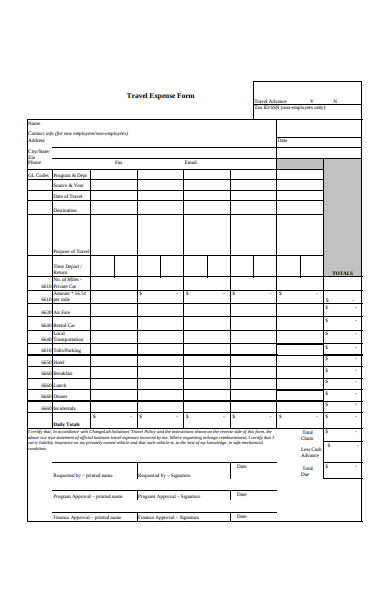 5. Individual Travel Expense Form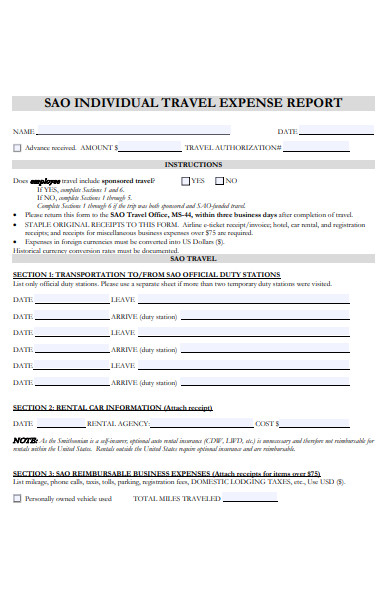 6. Travel Expense Voucher Form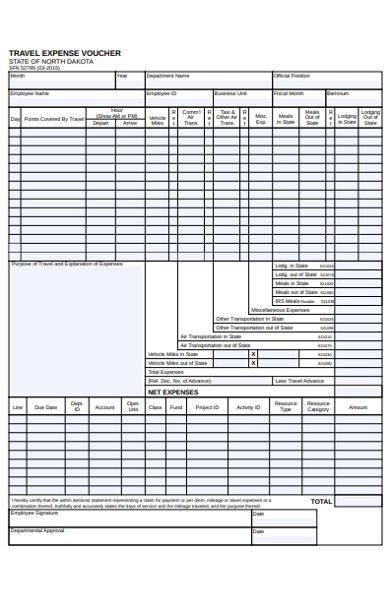 7. Medical Travel Expense Form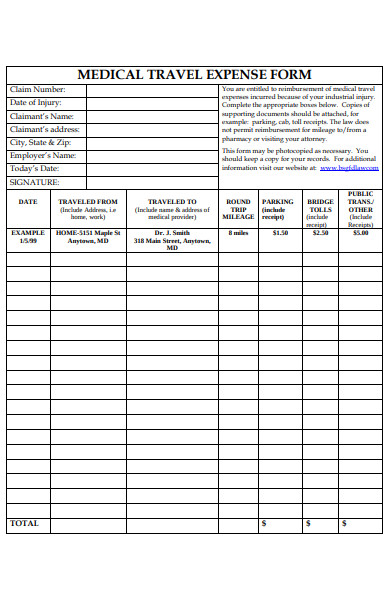 8. Travel Expense Account Form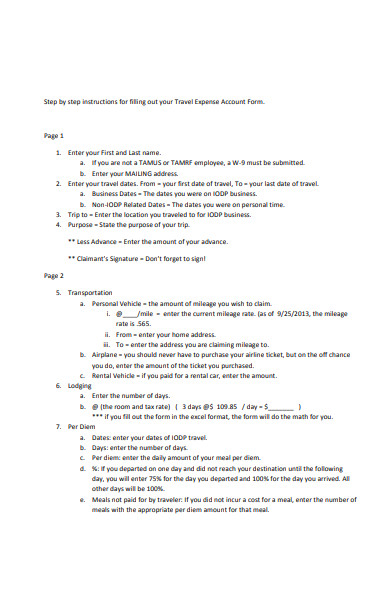 9. General Travel Expense Report Form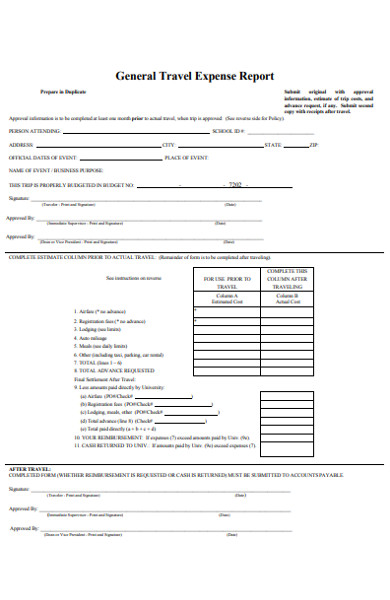 10. Sample Travel Expense Claim Form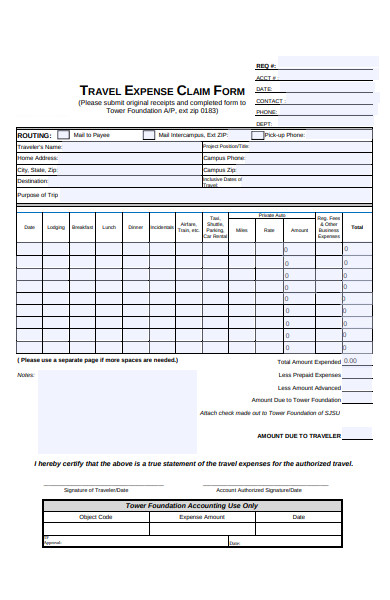 11. Travel Expense Reimbursement Request Form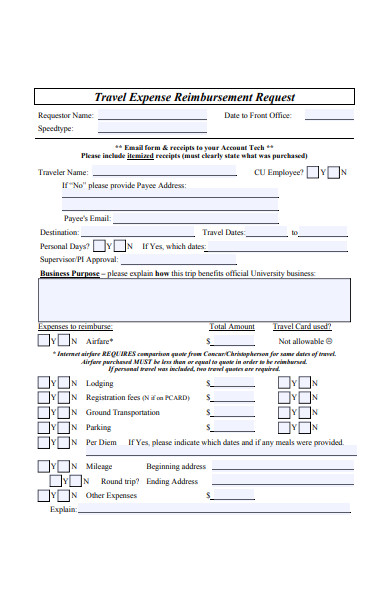 12. Travel Expense Report Form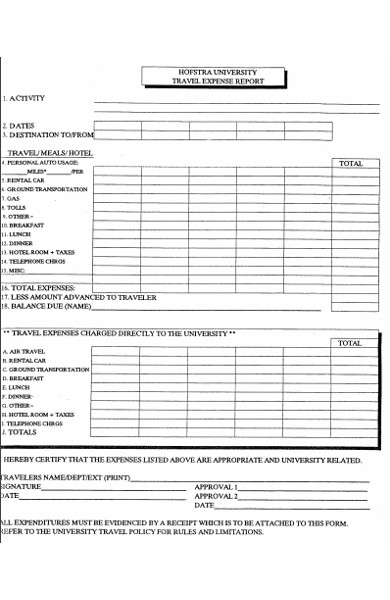 13. Standard Travel Expense Form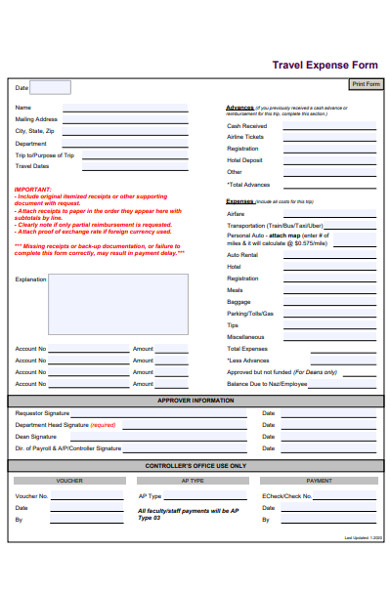 14. Simple Travel Expense Form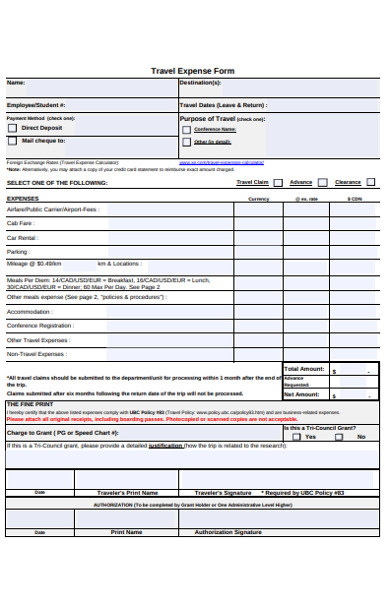 15. Medical Travel Expense Request Form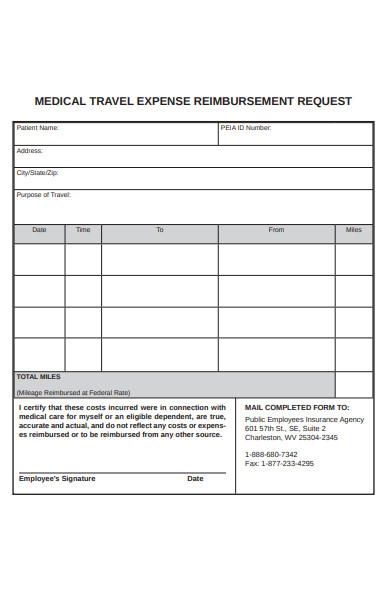 16. Monthly Travel Expense Form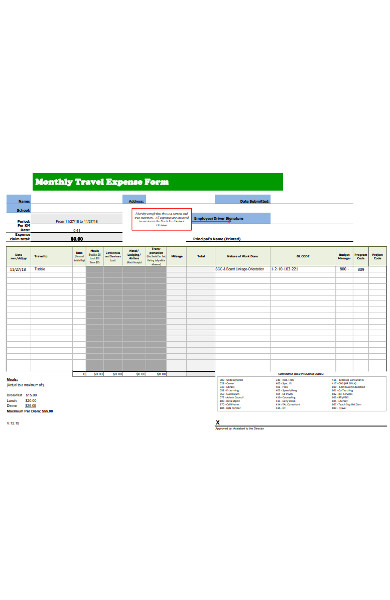 17. Anticipated Travel Expense Form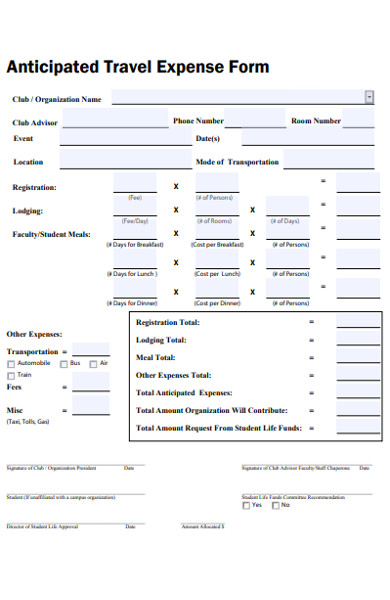 18. Travel Expense Details Form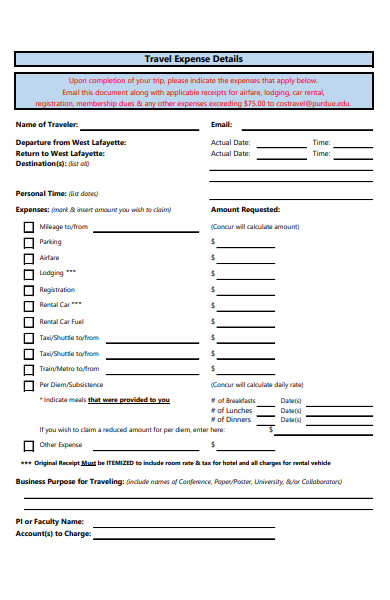 19. Travel Reimbursement Justification Form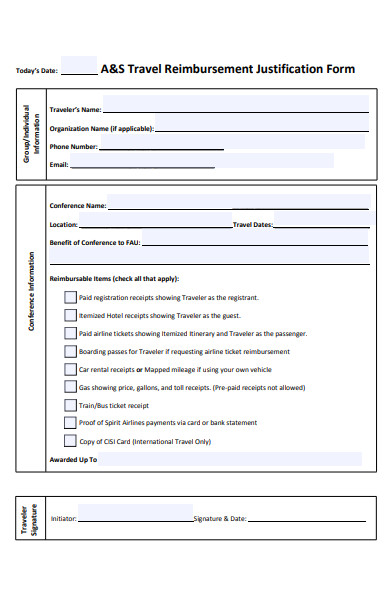 20. Life Source Travel Expense Form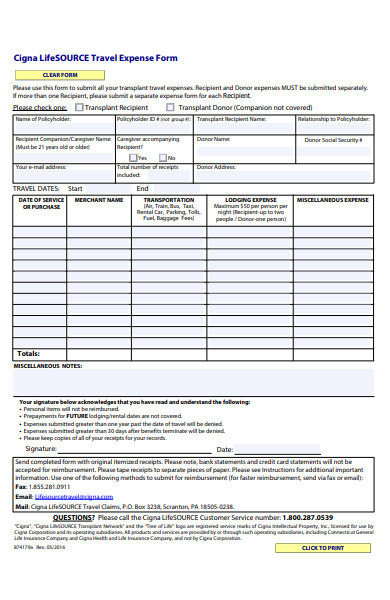 21. Travel Expense Authorization Form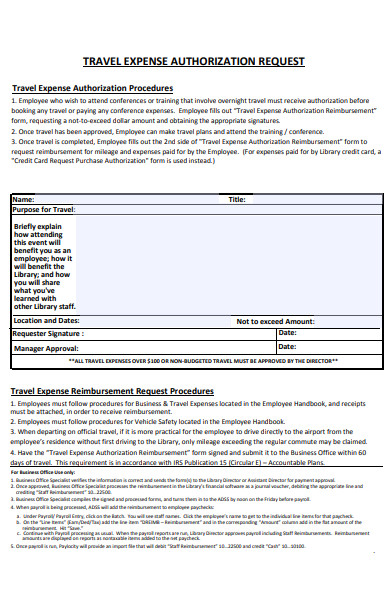 22. Travel Expense Account Settlement Form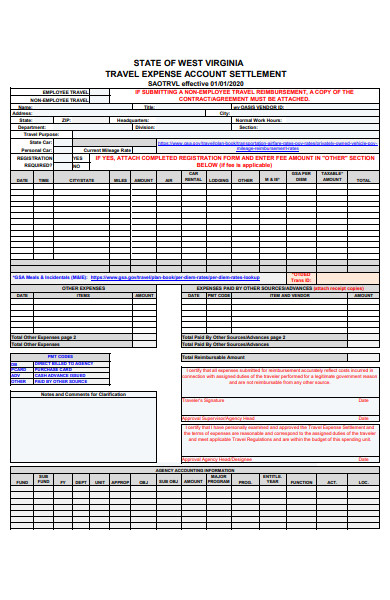 23. Recruitment Travel Expense Form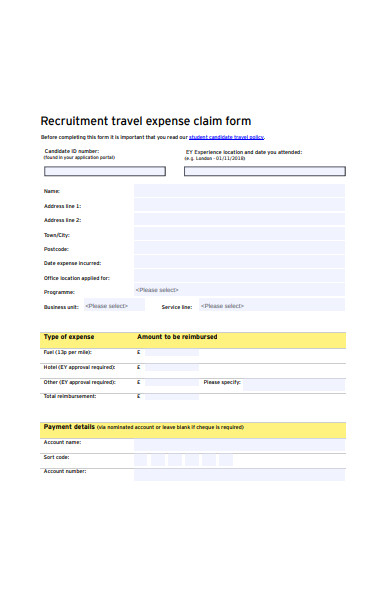 24. E-Payment Travel Expense Voucher Form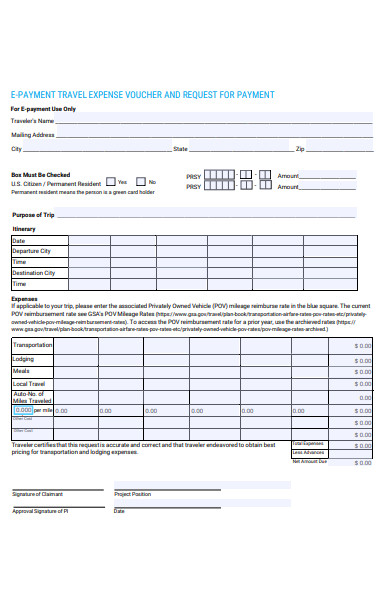 25. Local Travel Expense Form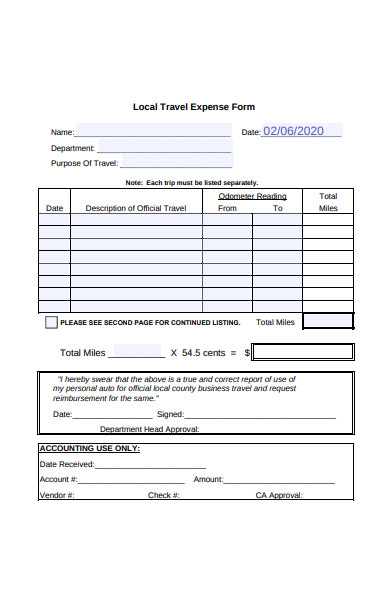 26. Printable Travel Expense Form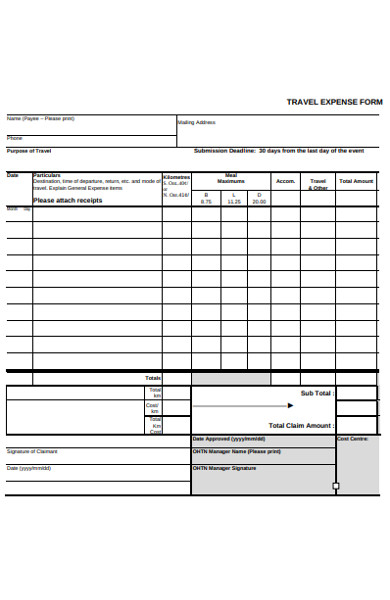 27. Minor Travel Expense Form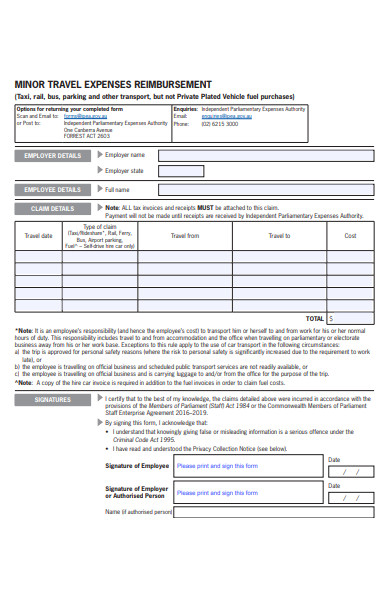 28. Transplant Travel Expense Form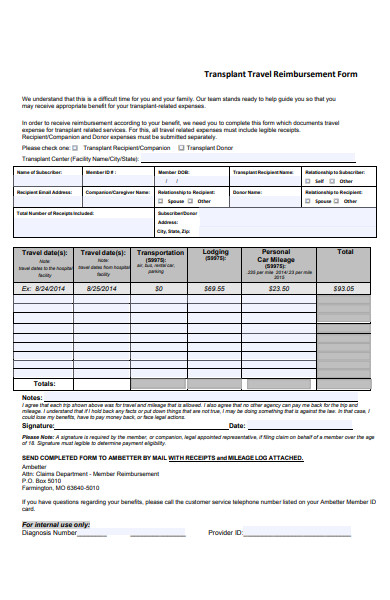 29. School Travel Expense Form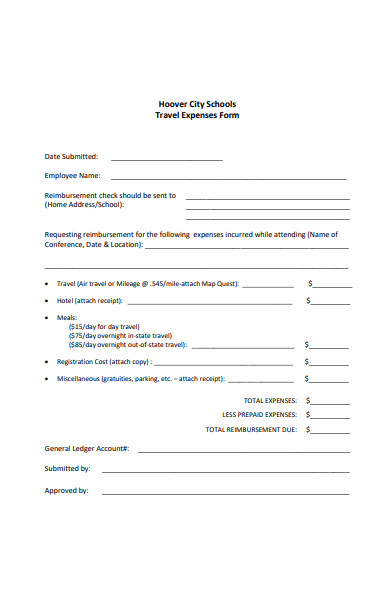 30. Travel Expense Form Example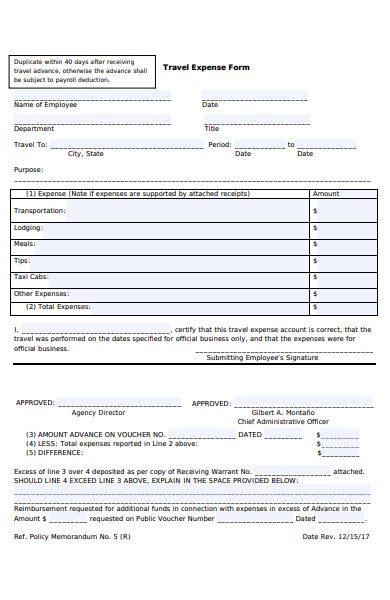 31. Professional Travel Expense Form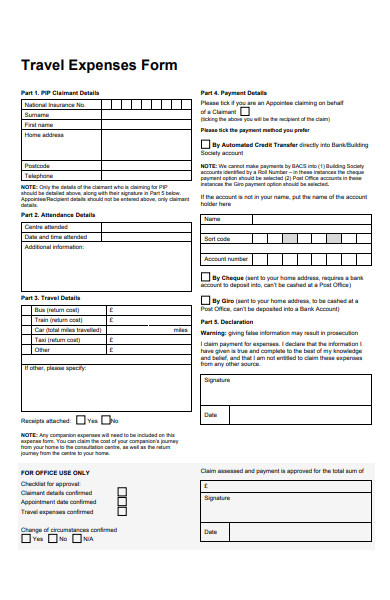 32. Sample Travel Expense Report Form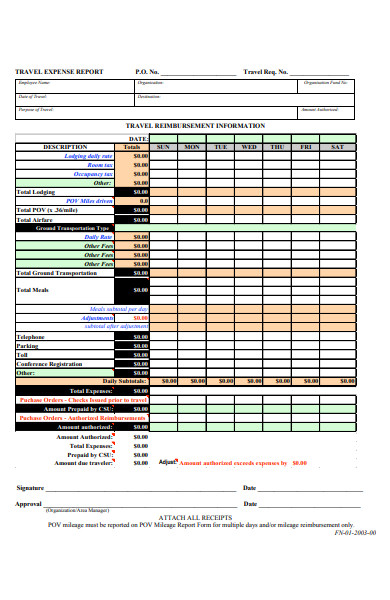 33. External Recruitment Travel Expense Form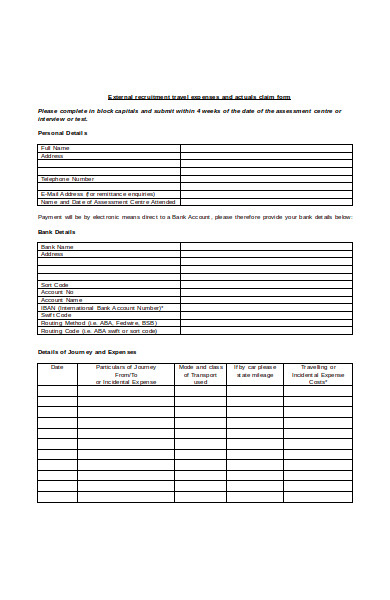 [/ns_row]
What Is a Travel Expense Form?
Traveling is one of the most sought-after goals for the majority of the newer business-minded people nowadays. Moreover, most individuals who take business travel never finish it without doing some side quests or leisure trips. Through taking leisure trips such as sightseeing, shopping, and many more, the individual may get caught up in the moment and forget that the budget is not abundant. The money given to the individual might be fixed and calculated by the company that funded it. And so, to avoid such a dilemma, the individual must take a look at his current expenses on his travel expense form. By doing so, the individual may decide if he or she possesses enough money for such side trips. But then, one might ask the definition of a travel expense form.
A travel expense form is a business document that is also part of a financial report. Initially, a travel expense form functions to record and document the total amount of expenses the employee incurred during the business trip. In this sense, it acts as an information form, containing necessary data that a financial auditor requires. Moreover, from another perspective, a travel expense report may also function similarly to a confirmation letter. In this sense, the document is some form of evidence that gives a sense of assurance or approval when an auditor wants to look at the paper to confirm something.
Defining Sections in a Travel Expense Form
We previously mentioned that the travel expense form finds a comparison to an information form since it is also a data-gathering type of business form. It has features that any data-gathering types possess, but then what are these data fields that help make up the travel expense form? Know more about the travel expense form as a data-gathering paper by knowing what are its data fields and understanding what each field seeks to acquire.
Personal Information of the User
The company wants to know who is on a business trip and who they are entrusting fixed company funds to. With that said, the personal information section serves that purpose. It requires that the authorized employee fill out this area with his full name, job position, age, contact information, address, and many more.
Detailed List of the Expenses
Aside from wanting to know the employee, the company will also need to know a detailed list of the expenses incurred during the business trip. By doing so, the company gains assurance that the employee spent the funds well. Moreover, the company will also file for reimbursement should the funds they gave did not reach the total amount of expenses the employee incurred. Now, at the bottom of this field is the total amount of the expenses. This portion exists, so the auditor will verify if what the employee wrote is the right information or not.
Signature/Approval Field
No travel expense form gets handed out if it lacks a signature field. Financial documents always require such sections because the company or the employer will not allow the giving of such funds if there is no signature or any approval from them. It is highly risky for an entrepreneur to do that and so the document must go through them first.
How Do You Create a Travel Expense Form
Keeping track of one's expenses is a crucial matter when going on a business trip. An individual might not know how much he has spent and how much is left on his wallet. And with that scenario in mind, keeping an open eye on the expenses incurred helps the employee know how to budget and save since the goal is always to have more money left. A travel expense form is an employee's best option for helping him be up to date, but how does one create such a sample form? Creating such a document might be a new and unfamiliar territory, but it doesn't need to be difficult. Listed below are some steps that we prepared to assist you on your journey of creating a travel expense form.
Step 1: Go for a Premade Printable Template
Before starting the trip, you must have the right tools that will give you direction on the process. And we suggest that you look for a printable travel expense template on the Internet. A premade template is much better since it is compatible with various editing software, and it is also convenient to customize. Whereas, making one from square one takes up a lot of your time. You need to calibrate it so it can be compatible with various editing applications, and you also need to arrange the sections. However, you can avoid such hassle and stress when you opt to download a template.
Step 2: Know the Sections You Want to Include
We have stated that there are three main relevant sections that a travel expense form must contain to become a useful data-gathering document. The sections are namely the approval field, the employee information section, and the list of expenses section. These are the most commonly evident sections, but you can add another one if you like. You might even add an instruction section so you can properly direct the employee on what counts as part of the travel expense or how he must list the travel expenses in the list section. If you don't want to add the instructions section, you may look at our samples above and see what other sections might be useful in your output. One thing you can do is look for patterns among the examples. Try to see what other sections aside from the main three are evident in the other sample travel expense forms.
Step 3: Make a Simple Table
Craft a simple table for the list section. The table does not need to be too many or too fancy. A simple table might be better and even may prove more effective. In this way, the user will quickly know how to navigate and use the table. Most tables usually possess three columns—item name, description, and then, quantity. Moreover, do remember that you need to give some space at the bottom of the document. The area is for the total amount of all the expenses on the list.
Step 4: Use a Serif Font Style
Most financial documents have this air of formality around them. So, you need to emulate that kind of atmosphere in your output. One useful tip is by selecting the right kind of font style. Usually, serif font styles such as Times New Roman, Georgia, and Arial are the go-to kind of font styles for this type of document. Try to see which works best for your output.
Step 5: Evaluate the Entire Output
The next thing is now to evaluate what you made so far. Evaluation is a great way of looking at the output's errors as well as its room for improvements. Take a look at your document from top to bottom and vice versa. Carefully assess what you made and spot if there are any mistakes or errors that you might have missed during the creation stage. Once you found them, edit all of it and then polish the document.
Step 6: Have It Signed by Your Boss
If it is good to go, have the document printed. Print at least two copies of your final output, one for you and one for your boss. And then, let your employer affix his signature on the document to make it an official document.
FAQs
What counts as a travel expense?
For the company, travel expenses may include hotel, transportation, and meal costs. Any other such as shopping for clothes, paying for movies, and many more will not count for the company. However, if the company allows such things to be part of the budget's scope, you must include it in the form. In cases like this, the company would require you to request this in advance. By doing so, they can squeeze in some leisure spending. Do note, though, that the company only entertains such requests from trusted employees.
May I use online receipts as part of the travel expense evidence?
As long as the online receipts are legal and possess specific information about the store, the company will consider it as a piece of evidence for your travel expenses. But you must be mindful of keeping the online receipt for you might accidentally delete it on your laptop or your phone. You can print the receipts to have an additional backup should the accidental scenario happen.
Should I present a travel expense proposal to my employer?
You should opt to prepare a travel expense proposal. By doing so, your employer or the company knows how much you need for the business trip. Moreover, the proposal also becomes proof of your announcement that you will spend the money on business items unless you specify later on additional costs.
Business travel, or sometimes even termed as "bleisure" travel, is now a popular trend for most businesses. No business trip is ever complete without some side trips to see sights and shop for items here and there. However, there is a possibility that the individual might become too focused on the side trip that leaves him or her no more for other essential expenses. With that said, an employee on a business trip must be mindful of his pocket money and keep tabs on it with the help of a travel expense form. The mentioned document possesses the list of the expenses the employee made during his stay in the area. By looking at it, the employee can decide whether to spend more or not. Travel expense forms are useful documents that greatly benefit the company too. It presents all the needed financial information they require, and from there, the company may use the information to decide whether the employee used the funds for business or personal purposes.