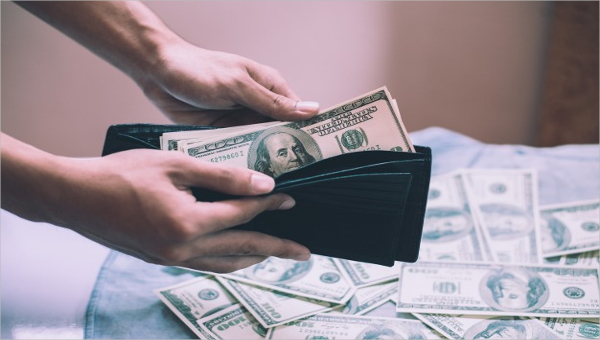 People generate income and incur expenses on a daily basis. And people would typically like to know how much of both they are making. This is the reason why there are income and expense forms that can help them with that.
This is especially true for businesses. Every business needs to understand the information regarding they are making and losing to understand their state of financial stability. So it's very helpful to know how to properly fill out these forms. The information provided here will help you understand more about Income and Expense Forms and how to create one.
Income and Expense Declaration Form
Income and Expense Statement Form
Free Monthly Income and Expense Form
Income and Expense Affidavit Form Example
Parent Monthly Income and Expense Form
What Is an Income and Expense Form?
Income and Expense Forms are what is used by those who would like detailed figures regarding how much is being made and spent. These are basically Personal Expense Forms but not only does it factor in all types of expenses made, it also factors in all sources of income and uses it to assess whether it is above or below the total amount of expenses. Knowing this information can help people determine the best course of action that needs to be taken to ensure financial stability.
How to Write an Income and Expense Report
People and businesses are always required to make these reports to see how they are doing in terms of financial success. So when creating these reports, one must provide the following information:
Gross income per month (salaries, interest, dividends etc.)
Taxes that need to be paid
Net spendable income
Less expenses
List of all expenses to be made from housing, recreation, food, medical expenses, and miscellaneous things.
Once you have acquired the figures of all income and expenses, see whether you are generating more than you are spending. This will give you an idea of what your financial standing is what expenses you may want to cut down.
Income and Expense Report Form
Rental Income and Expense Form
Uniform Income and Expense Form
Sample Annual Income and Expense Form
Business Income and Expense Form
Income and Expense Statement Form in DOC
The Different Kinds of Income and Expense Report Forms
Many different people and businesses gain and incur different amounts of income and expenses. And there are many different types of forms that cater to different reasons. One must know which form to use for the right purpose. So here are a few examples of these types of forms that can help you:
Business Expense Report Forms are the kind of forms that are utilized by businesses who wish to gather data regarding how much was spend on any business related activities. This helps see the total number of expense made and subtract it from the business revenue.
Parent Monthly Income and Expense Report Forms are mainly used by schools to see the financial situation of a student's parents. Knowing this can help determine whether the student can continue with his or her education, while still maintaining financial stability.
Monthly Income and Expense Report Forms are used by every person to see how much income and expenses were made within a month's time. This is very useful for those who would like to keep track of how much of the income is being used and to help determine what these expenses are.