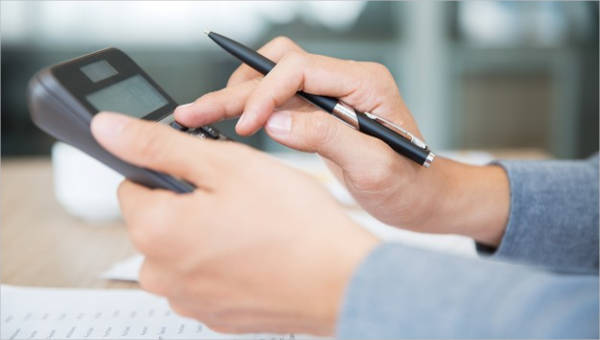 Financial stability is something everyone wishes to achieve and be a master of. Since money is considered to be a valuable object to own, it is important to develop a sense of responsibility when handling finances. If you are creating a budget for profit purposes or simply writing budget for a nonprofit activity, an eye for detail is essential.
A budget would usually show you the financial plans for a particular timeline and present the allocated budget for each part of the plan. With your individual plan or with your family budget plan, the budget could encompass at a bi-annual or monthly rate. If you are into business, the master budget for your company will show you a year's worth of allocate finances.
Daily Expenditure Budget Sample
Daily Expense Budget Tracker
Detailed Budget
Personal Daily Budget
What is a Daily Budget?
A daily budget is a financial plan that occurs on an everyday basis. The daily budget is on a more detailed scale, since expenses can vary daily. There might be days where more or less money is spent. A Monthly Sample Budgets form can be assessed better with the aid of tracking your daily budget.
Doing so lessens or completely eliminates the chances of overspending. Seeing how much money can be spent in a day can make one realize if their spending habits are on track or potentially problematic. Having a daily budget can help prioritize your important necessities.
How to Make a Daily Budget on Excel?
When using spreadsheets there are formulas to choose from and automatic changes to computations happen with every update. This is similar to an online version of Proposal Budget Forms.
Start by encoding the days in the first row and leaving the first column empty for the next step. In the empty column, type down labels for your income and salary. After encoding your sources of money, in the same column, encode all the expenses you usually have. It is up to you where you wish to put the total amount for the calculations. Once you have done all these steps, you may fill in the blank spaces with your chosen computations.
Daily Expense Tracking
10 Simple Ways to Cut Daily Expenses and Save Money?
The idea of saving money is certainly appealing and can help you in the long run. To expand your knowledge in financial responsibility, here are ten simple ways to cut expenses and save some money.
Walking to nearby destinations can save gas and you can get some exercise.
Simply unplugging or switching things off can help in reducing your bill in the long run.
Making your own meals at home can help cut expenses usually spent on eating out.
Take a day to re-organize your clutter and you can sell your unused things to earn extra money.
Hidden gems can be found in your local thrift store if you take some time to look around.
Find a spare jar or container for loose change that you have in your pocket at the end of the day.
With online workout videos, you will be able to workout at home for free and not spend money on a gym membership.
Decreasing your credit cart debt is possible if you simply switch to paying in cash.
Buy products you often use in bulk.
Search engines can lead you to Budget Form Templates ,Project Budget Form, and other budget forms to help you see where all your money goes.