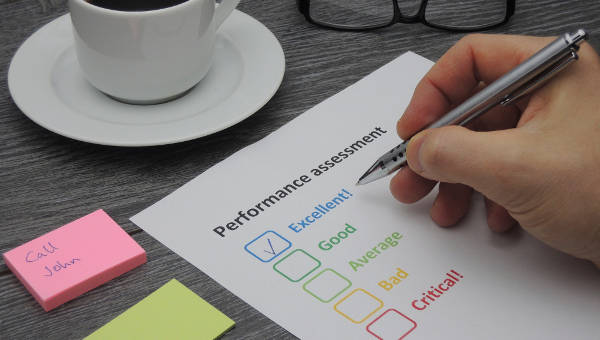 Assessment allows you to look into details on the quality or nature of certain things. Assessments also help others determine factors that may be either useful or harmful. A good example would be making use of Risk Assessment Forms to look into all the risks contained within a certain establishment, and determine the level of each.
Companies and organizations benefit greatly from making use of the right kind of assessment forms. Such as when they require certain applicants to fill out Health Assessment Forms, so they are able to determine whether or not these people have conditions that may hinder them from fulfilling certain roles or carrying out certain responsibilities. All one has to do is to know which assessment form is best suited for the right situation.
Training Needs Assessment Forms
Safety Training Needs Assessment
Annual Training Needs
HR Training Needs
Research Training Needs Analysis form
Client Needs Analysis Forms
Home Loan & Client Needs
Free Client Needs
New Client Needs Analysis
What Is a Needs Assessment Form?
A Needs Assessment Form is used by multiple companies and organizations for when they need to determine what their current conditions are, as well as seeing if they are meeting the desired conditions that benefit them.
It is similar to using Training Assessment Forms to see if participants are meeting the desired performance quality in their training. These forms can help them determine the kind of actions that should be taken to meet the conditions that will benefit them greatly.
How to Write a Needs Assessment
If one were to  create a needs assessment form, then the following information must be placed in:
Name of the person requiring the needs assessment
Persons's job title
Name of the company
The type of need assessment
Purpose as to why the assessment is required
Options on how to meet these needs
So in the event that you would like to write a form such as an Education Assessment Form which focuses on a student's educational needs, then allow the information above to aid you.
Educational Needs Assessment Forms
Free Educational Needs
Employee Educational Needs
Education Health & Care Needs
The Different Types of Need Assessment Forms
While all different type of company and organizations have different needs, there are also different types of forms that can help assess them. Each of these forms are specifically designed to assess certain needs that people require in order to achieve certain results and conditions. So here are a few examples of these types of forms:
Community Assessment Forms are the kind of forms that can be utilized to determine the needs of certain members within the community. By making good use of these forms, communities are able to better understand on how they are currently doing, as well as seeing problems that may hinder the image and efficiency of their own community. These assessment forms can help them figure out these issues in great detail, which will allow them to maintain certain parts of their community to further improve themselves.
Financial Assessment Forms are used by people for when they need to have certain financial needs that need to be addressed. The purpose of making use of these types of forms may vary, but the main point of utilizing these forms are for those that will need to assess their financial status. With this, they are able to specify on the details regarding their current financial situation and how to handle their finances. These forms can then help them figure out the best course of action in the event that they are undergoing a financial crisis.
Training Needs Assessment Forms are made use of by employers for when they require specific employees to be trained for certain positions. In the event that an employer issues these forms to management, then it is possible that the employee's performance has not been up to par with company standards. Should that happen, these employers must specify the type of training these employees must obtain, as well as why these employees require the training.
Financial Needs Assessment Form
Financial Needs Assessment
Support Needs Assessment Forms
Support Needs Self-Assessment
Tenant Support Needs Assessment
Obstetrical Needs Assessment Forms
Obstetrical Needs Assessment Example
Obstetrical Needs Assessment Form
Comprehensive Needs Assessment Form
Project Summary Comprehensive Needs Assessment
Physical Needs Assessment Form
Free Physical Needs Assessment
Health Needs Assessment Forms
Sample Health Needs Assessment Form
Family Health Needs Assessment Form
Free Health Needs Assessment Form
The Importance of Having Needs Assessment Forms
As stated before, needs assessment allows people to establish current conditions, which will then help them achieve their desired conditions. Making use of needs assessment forms allow people to aid those who are in particular need of support.
A good example would be through the use of Health Assessment Forms and Physical Assessment Forms in the event that certain students require their current health conditions to be evaluated. If shown that there are problems in their health that is preventing them from attaining the desired education, then solutions can be provided to aid the student.
How to Perform a Proper Needs Assessment
When creating a needs assessment, one must know the following the steps:
Determine the type of people that you should be asking. Before you hand out any kind of questions that will assess someone's needs, you will need to know as to who needs to be assessed first. So figure out what type of person you would like to assess before trying to look into what they require.
You will need to properly develop the kind of questions you should ask. By doing this, you are able to gather the information that you need on a particular subject matter.
Gather all the results of the assessment. Once you have neatly organized all the results, you may then proceed to finding a solution that meets the needs of these people. The results can help you in determining what actions you should take, as well as a justifiable reason for performing these actions.
Training Needs Assessment Forms
Training Needs Assessment Questionnaire Form
Training Needs Assessment Evaluation Form
Employee Training Needs Assessment Form
Community Needs Assessment Forms
Community Literacy Needs Assessment Form
Sample Needs Assessment Form
Community Recovery Needs Assessment Form
Property Needs Assessment Form
Example of Property Needs Assessment Form
Housing Needs Assessment Forms
Housing Needs Section Medical Assessment Form
Housing Needs Assessment Form
Basic Needs Assessment Form
Needs Assessment Guidelines
In the event that you would like to create forms such as Insurance Assessment Forms which focuses on the insurance needs of a client, then be sure to use these guidelines to aid you:
Be sure that the need is prevalent among those being assessed.
Determine if the need, if solved, can affect one's physical performance.
Make sure that you have the available resources to solve these needs. Similar to using a Client Assessment Form, you are able to determine the client is in dire need of finances. Be sure that you are able to provide the client with the amount that they need to help him.
See if the need requires immediate attention and action.
So long as you follow these guidelines, there should be little to no problems when assessing and solving the needs of certain people.