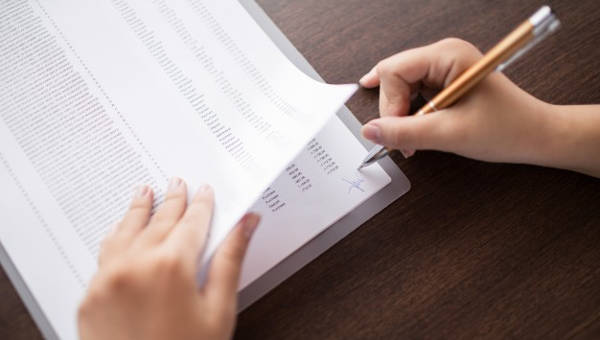 Statements are what one can use to provide information regarding how certain situations came to be. A perfect example being when a person decides to provide a witness statement to several authorities regarding incidents that require serious investigations.
Statements are also useful for in the world of business. Some statements can help look into certain incidents within a workplace wherein certain important decisions can be made based on the information provided. Then there are those pieces of information that can be documented by businesses such as through profit and loss statements wherein it helps show where they stand in terms of financial success.
What to Include in a Statement?
Depending on the kind of statement the person wishes to make, the information it contains varies on the situation. An example of statement forms that one might be willing to utilize is a personal financial statement wherein the information it holds is a list of a persons's income and expenses.
The one thing consistent in every statement form is that one is required to place in personal information. So that mean's the person's name, address, and contact details. And it must contain only details that are considered as fact and nothing else. If you would like to know more on what to include in a statement, then you may view any of our other statement form samples.
How to Write a Statement of Purpose
For those applying for graduate or PhD programs. one must learn to write a statement of purpose. So follow these steps to help you
Show why you should be picked over someone else. Present all your strengths and how you deal with your weaknesses.
Much like using student statement forms to get into a school, you are going to have to create a strong opening paragraph which shows who you are, where you are from, and why you choose the school and the field that you wish to apply for.
Properly structure the body of your statement. Be sure to provide details of accomplishments such as how you achieved them.
When making the conclusion, offer new information that will get the reader thinking more.
If you would like to learn more on writing statements of purpose, then go through our  statement forms in pdf to view the information you would like to know.
Guidelines for Writing a Statement of Significance
If one were to make use and place information within financial statement forms, then these guidelines should prove useful:
Know all of your assets. So every income you make from your salary and any other source such as allowances must be placed in the form.
Record all of your liabilities. record all of your liabilities just like your assets and divide them from current liabilities to long term ones.
Subtract all your assets from every liability. This will determine your shareholders equity. Just remember that you have to be accurate with all your numbers to ensure no errors.
If you would like to print these out for usage, then you my pick any of our printable statement forms for your financial purposes.
3 Vital Components of a Personal Statement
For those who are required to create statements to apply for something such as a Master's degree, then be sure the you follow these 3 components:
Motivation. Show what motivates you to work hard and what lead you to make the decisions you have made.
Aspiration. Show how far you are willing to go once you acquire the very thing you need.
Perspiration. Show what you needed to do to acquire your past achievements and what kind of goals you are dedicated to.
While there are many different free statement forms available, one must know how to utilize all of them. So after you have gone through the information of any our statement forms, or if you have prior knowledge to them already, then you may use any of our statement form templates to help you present the information required to get you what you need.