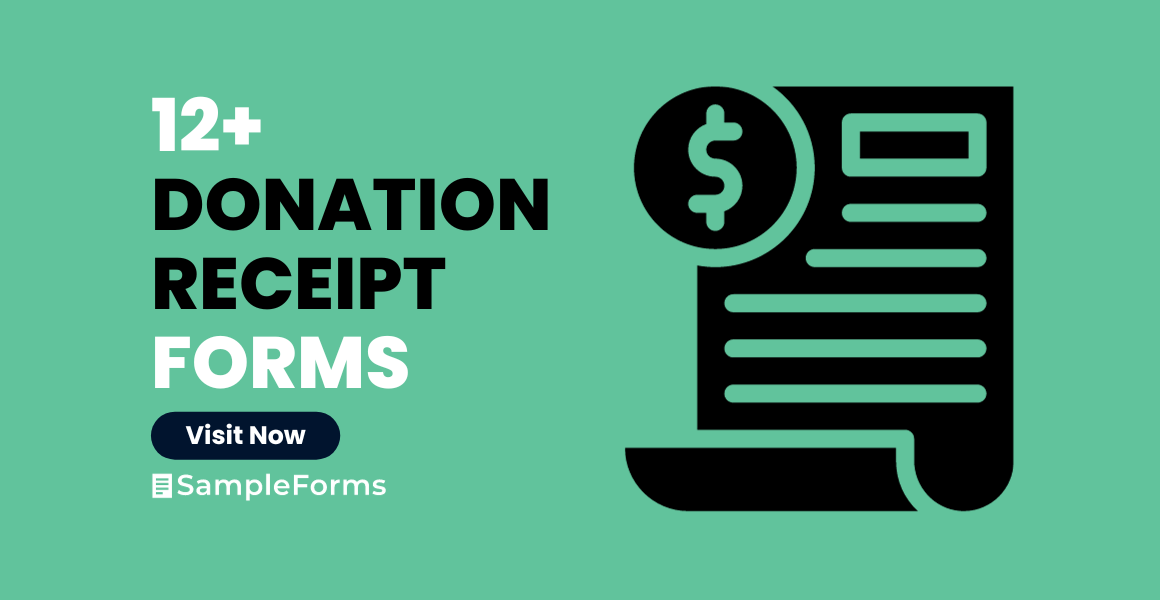 Receipts must be issued once the purchase has been concluded. The reason for this is because the customer must be provided with the details regarding the transaction. It also helps the seller keep a record of what was sold. This is also why there are receipt forms to help document the information.
All businesses are required to hand out receipts after any transaction with a customer. The proper form must also be used to make sure the information regarding the transaction is properly kept on file, such as using delivery receipt forms after any type of delivery made to a client. This makes it easier to pull out the information should there be a need.
Contribution Donation Form
Email Donation Receipt Sample
God's Helping Hands Outlet Donation Receipt
Donation Goods Receipt
Free Donation Tax Form
In-Kind Donation Receipt
What Is a Donation Receipt?
A donation receipt is what is issued to people who have become willing donors to any charity event. They are issued donation receipt forms so that they are given proof that they have indeed handed out a monetary amount that aims to help the cause of certain charity or fundraising events.
Donation receipts do not necessarily mean that what was donated was money, it could be that the donor has generously given other things such as clothing or materials. So if you would like proof of your donation, then have these issued to you.
What Information is Required in a Donation Receipt?
If one is issued any type of donation receipt after providing whatever is needed, then the following information must be provided:
Date of when the receipt is issued
Complete name of the donor
Address of the donor
Description of item or items being donated
Market value of the items
If money is being donated, then the total amount
Total value of all items being donated
Remember to provide all of the information above should you decide to make use of our printable receipt forms to create proof for any donation made.
Clothing Donation Receipt Form
Salvation Army Donation
Free Goodwill Donation
Non Profit Donation Receipt
Church Donation Receipt Form
Official Donation Receipt Example
Printable Donation Deposit Receipt
How to Record Donation Receipts in Quickbook
Quickbook allows a person to keep track of all donations in the form of either cash, check, or credit card. So ere are some steps that can help you record all donation receipts via Quickbook:
Click on the "non-profit" menu and select the "enter donations" option from the drop down menu
Select the "customer.job" option from the drop-down arrow and choose an existing donor.If there are no donors, then you  may choose the option "add new" to create a new donor.
Click on the item from the item column which matches the type of donation.
Select the "type" option and select "service"
click on the "account" option and select the account that the donation should be deposited
Select the project like a specific charity in which the donation should be made
Enter the total amount of the donation and select the field you want to add to help you track the donation
Click the "print" option to print your form
Select the "deposit to" option and select the account to receive the deposit
Save and close
If you would like to learn how to make use of other receipt forms, such as cash receipt forms for any cash related purposes or blank receipt forms for creating a new receipt, then be sure to check out our other receipt form examples.