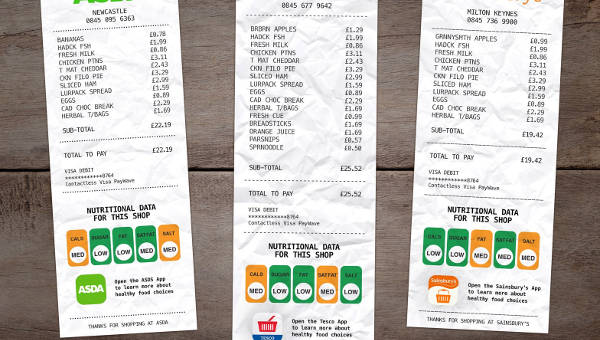 Receipts serve as physical proof that a transaction has been finalized between two parties. These are always issued at the end of every sale once all agreements have been settled and an exchange has been made. There are forms such as delivery receipt forms, something that one receives after rendering the usage of a particularly delivery service, to document these transactions.
Any person or business that sells whatever product or service to a client is required to make use of receipt forms. So one must learn how to follow the guidelines on how to create a proper receipt form to ensure that customers get all the information they need.
Contractor Payment Receipt
General Contractor Invoice Receipt Form
Printable Contractor Receipt
How to Write a Contractor Receipt
Be sure that the information below is placed into the contractor receipt you are planning to fill up:
Invoice date
Invoice number
Name of person issuing the receipt
Name of customer
Customer's address
Location of where the product or service is provided
Description of the job being performed and the number of hours
Name and quantity of materials used
Individual prices of each
Total cost
Deposit
Payment
Balance Due
If you would like to know more regarding how to write up receipt forms, then you may view any of our Receipt Forms in PDF.
How Contractors Should Process Contracting Expenses
Always obtain receipts. It's always important that one acquires receipts for every business related purchase. If one were to make a deposit on a certain service, than that person would require a deposit receipt form for the sole purpose of obtaining physical proof.
Contractors must learn to claim expenses.  It is best to do it quarterly as it matches the VAT return cycle.
Make use of the proper expense forms
Collect VAT by consulting with an accountant on how to best acquire VAT claims, but that's assuming that one is VAT-registered
When obtaining the money, be sure that you have all receipts and expense forms and sent it to your accountant for record keeping.
Contractor Deposit Receipt
Contractor Receipt Sample
Contractor Receipt Example
The Importance of Contractor Receipt Forms
Obtaining contractor receipt forms is essential to both the receiver and the provider of whatever product or service is needed. Similar to the usage of Sales Receipt Forms, all items contained within the document shows the total amount of how much what was spent during the transaction.
The receiver benefits by obtaining physical proof of what he or she was provided with and use it to make certain claims should be there be any issues regarding the product or service. The contractor benefits by being able to keep record of the transaction information to assess his or her financial loss or gain within a certain period.
How to Obtain Receipts from a Contractor
Follow these guidelines to ensure that you get the receipt you need:
Request a receipt for any payments you have made to the contractor.
If you did not obtain a receipt, then contact the company or person that has completed the job you were assigned to do. If you no longer have the original, then contact them for a copy of the receipt.
Contact the main office of the person or company that provided you with the materials or service if you cannot obtain a receipt. Provide details such as your name, address, service provided, location of the service and more.
If you would like to know more about the different types of receipt forms, such as sales receipt forms which focuses on issuing receipts for products sold, then go through any of our samples to help you.