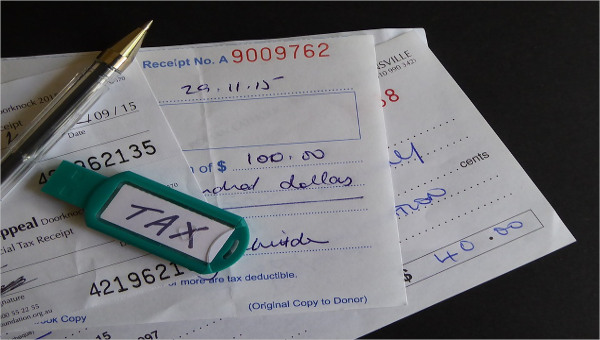 Receipts are an essential part of business organizations. And it is rightfully just that costumers or consumers receives a receipt in order to keep track on their expenses. For business organizations, receipts help them keep track on the tax expenses with every transaction being processed.
There are different kinds of receipts, and it all depends on what process of transaction you make. There are hotel receipts, auto repair receipts, rent receipt, payment receipt, delivery receipt forms, etc. Further on this article, you will be able to gather information about filling out a receipt form and why is it essential in our daily lives.
How To Fill Out a Receipt
There are two types of receipts. It is either a manually written receipt or a printable receipt form. And the most common receipt that is used by local stores is a generic one. Just like any other receipts, a generic receipt is filled out with the following information:
customer's details (such as name, and  organization if necessary)
date of transaction
the description of the transaction (whether it is a product, a property, services, etc.)
amount paid (in numerical value and in words)
the method of payment (whether paid in cash, credit, or debit card)
the cashier or the person who processed the transaction
signature of both customer and cashier
These are the elements of a generic receipt that you have to fill out in completing the transaction.
When To Get Confirmation Receipt
Each customer or consumer gets a confirmation receipt right after the transaction has been made or processed. Because a receipt serves as an acknowledgment that the customer has purchased a product or availed a services from the business organization.
Receipts also serves as an agreement between the customer and the person who processed the transaction that they have agreed on the amount payable. To get started on how to make your own receipt, take a look at Free Receipt Forms.
When To Use a Receipt Form?
A receipt form is used when a payment has been made, whether via cash, or a property in exchange of goods or services. Receipt forms are used when a consumer purchases a product, a client avails some services, a guest pays his stay at the hotel, or a delivery guys delivers a product, etc.
There are different ways to provide or release a receipt, depending on the transaction/s that are made. But whatever transaction it is, the purpose of giving a receipt is still the same, agreement or acknowledgment that an exchange of goods has been made. It is important not to misplace receipts because these serve as your proof or reference.
Completing a Receipts Transmittal Form
Receipts transmittal form is used to send updated documents or a financial reports to the organization. This provides the receiver or recipient a specific context. In completing a receipts transmittal form, here are the following that needs to be filled out:
Date of deposit
Department details (such as the name or department and the address)
Transmitter's details (name, contact number, address, email, etc – in case of any questions)
Total amount that is deposited
Cash receipt numbers and account from cash receipt document
Transmitted date
Receiver's signature and date submitted
When sales receipt forms are documented, these receipts are updated when they are transmitted to the organization.