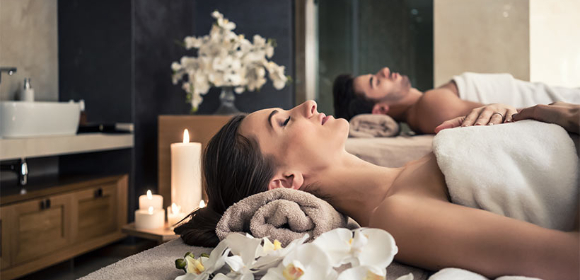 A spa is a medicinal type of facility that offers health treatments such as balneotherapy, which is the curing and healing of the body of diseases and ailments through bathing in medicinal waters. Another type of spa is the day spa, which is a widely popular spa that offers various personal health, relaxation, and beauty treatments ranging from skincare, massages, and hair treatment. Like all businesses, spas give out receipts.
A receipt is a business document that lists and enumerates all the items, goods, products, or services purchased by the customer. Sometimes, a receipt is mistaken for an invoice, in which the two documents have different functions.
A Receipt or an Invoice
While both documents are non-negotiable business files used during product transactions, there also some aspects in which both differ in structure and function. A commercial invoice is made by the seller to the buyer in hopes of gaining authorization of the transaction. The document contains the list of the goods, the price, the discount, the place of delivery, the date, and both parties' names and addresses.
A receipt is a document that gives an official acknowledgment that the goods have been received by the buyer. However, being created as an official acknowledgment or a proof-of-purchase document is not the only purpose of a receipt.
What Is the Purpose of a Receipt?
The primary purpose of a receipt may be for transactional documentation, but there are other purposes of a receipt. A receipt can be used by businesses when assessing and computing their finances. Companies that offer a return and exchange policy require a receipt.
Customers can present the receipt and have their items returned and exchanged if they got or was given the wrong product. In a spa, a customer can present a receipt when they purchased a massage service, and the next day they got more painful results out of the service.
Styles and Types of Spa Receipts
All receipts may have been created to function similarly and be used for product purchase reports or documentation, but receipts differ in their overall presentation, appearance, or structure, depending upon the type of business that uses the document.
Small business types of salon spas may opt not to use a logo and may prefer their receipts to be in black and white to avoid further costs as opposed to big business types of spas that go for maximum presentation quality. Displayed below are some examples of spa receipts that differ in their design and content.
How to Create a Spa Receipt
A spa receipt is one of the easiest creative documents to manage, but you must not conclude the process with a dismissive tone. The receipt's overall professional presentation helps the business gain positive feedback.
Imagine running a famous company while you are handing out non-professional, half-baked receipts. This kind of document output may appear trivial, but it gives a bad image to the customers. The presentation still matters. Here are a few steps and tips on how to create an effective and professional spa receipt:
Step 1. Choose the Type of Spa Receipt
Your commercial document's presentation and style must depend upon the nature or type of business you are running or handling, and you must also be able to understand the status of your business in terms of monetary gain and facility measurement.
Most hair salon spas do not necessarily use colored text fonts, and other graphic files for it costs more to print while most massage therapy spas use such monetary benefits since these businesses gain more.
Step 2. Use Sans-serif Fonts
The majority of the technical business forms that have been created use serifed fonts. Serifed fonts have line extensions or extra features that help guide a reader along the line and appear as suitable for such files, but in the case of spa receipts, serif fonts aren't suitable to the document.
Spa receipts are more lenient and creative. These files give priority to the overall presentation since creative documents also deal with how the business is seen through the document. Use a readable and creative sans-serif font since there are sans-serif fonts that are too flowy and curvy that the text is deemed unreadable.
Step 3. Business Info and Purchased Items
All receipts—creative ad technical—require the necessary business information to be part of its content. One of such information is the business's contacts, such as the address, email, and contact numbers. The cashier's or handler's name under the business's contact so you and the client will be informed as to who handled or delivered the transaction.
The date must be placed either on the uppermost or the lowermost portion of the document. In the center, leave a space for the list of purchased items and the total amount of the transaction. As an alternative, you can also place a checklist of services and items you can offer to the customer. Most hair salons have a checklist in their receipts.
Step 4. To Logo or Not to Logo
Most small business types of spas are satisfied with having no colored logo on their receipts to save from paying more for the small graphic design. However, if you still want to add a logo, place it on the uppermost part of the document, specifically on the upper left portion. Make the logo small if you want to go for a professional but less expensive receipt output.
Step 5. Be a Critic
When you have finished creating your professional and beautiful spa receipt, do not instantly save and print it. Be like God, who created humans while assessing and critiquing them so they can become a better version of themselves.
Give a comprehensive evaluation of your creation for any forms of error—grammatical or graphical. Do it not once or twice but as many times as you can until you are sure that your output is ready for printing!