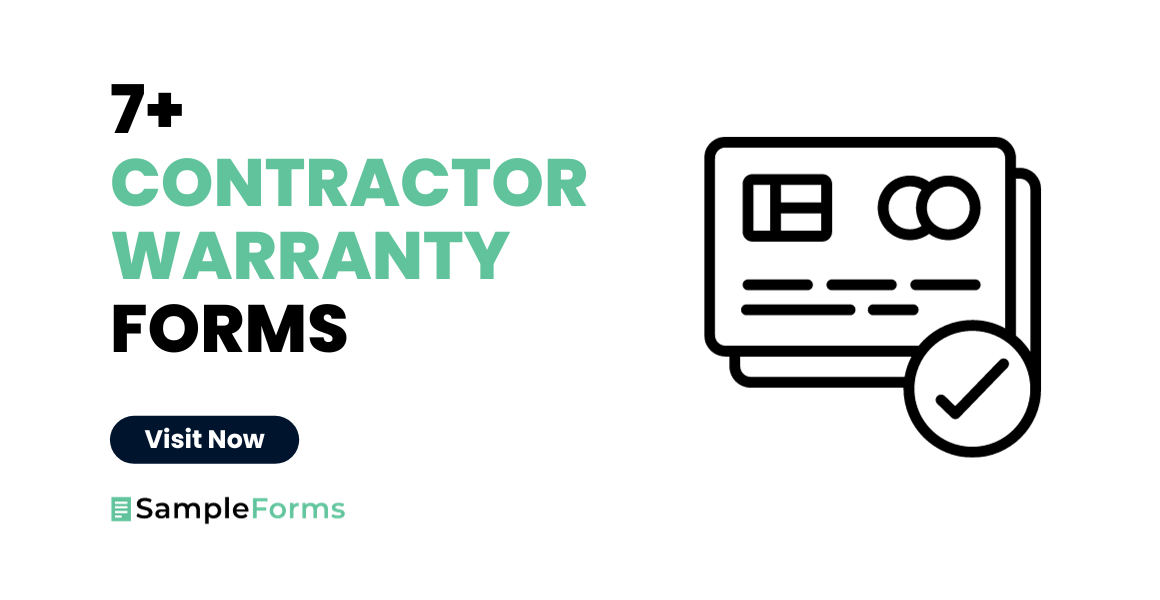 Whenever you hire a contractor to perform a certain service for you, you are trusting their knowledge and expertise so that whatever job you are hired to do is completed in a way that you want. However, even you would want to make sure that in the event something goes wrong during or after the service, the contractor will have to compensate for it.
This is why you'll need to have a contractor warranty. In order for these warranties to be official, you'll have to make sure that you use the right kind of Contractor Warranty Forms.
General Contractor Warranty Form
Electrical Contractor Warranty Form
Free Contractor Warranty Form
Subcontractor Warranty Form
Some Examples of Contractor Warranty Forms
There are lots of these forms that any person can use for whenever they need a warranty on any of the services performed and materials provided by any contractor they hired. Here are some examples:
Contractor Wararnty Proposal Forms are the forms used to propose to the contractor the kind of warranty you'll need for his or her services. What's usually proposed is the type of service that should be compensated in the event that a service isn't done properly, and the duration of the warranty. If both agree to the terms, then there should be no problem with the proposal.
Electrical Contractor Warranty Forms are specifically used by any person whenever they hire a contractor to provide electrical maintenance services. This is to ensure that in the event the electrical problem still occurs after a contractor has provided his or her services, then that contractor will have to compensate by providing his or her services again to ensure that the problem is finally resolved.
Subcontractor Warranty Forms are used by contractors whenever they need a warrant on any services and materials that they asked from a subcontractor that they hire. A contractor may need professional help on certain services that they themselves can't handle, so they hire a subcontractor to do it for them. These warranties ensure that these services provided are of the best quality.
Contractor Warranty Form in PDF
Basic Contractor Warranty Form
Contractor Warranty Form Example
Contractor Warranty Work Request Form
The Importance of Contractor Warranty Forms
These forms are in the same league as Contractor Bid Forms. A bid requires that a person offers a certain price for a contractor's service, and when that service is provided, that person will need to make sure that the contractor gives only the best kind of work equal to the money paid by having him or her sign a Contractor Warranty Form.
The point of these forms is to ensure that the contractor provides the best kind of service and materials for a job they are hired for. If there are problems within the span of the duration that was signed under the warranty, then these contractors will have to provide ample compensation to make up for the issues that were caused by the work they provided.
Thus, in the event that you have a job that in which you need to hire someone to work on, make sure that you have them sign off on these forms. It will help ensure you that they'll do their absolute best and that you have a form of insurance in the event something does go wrong.