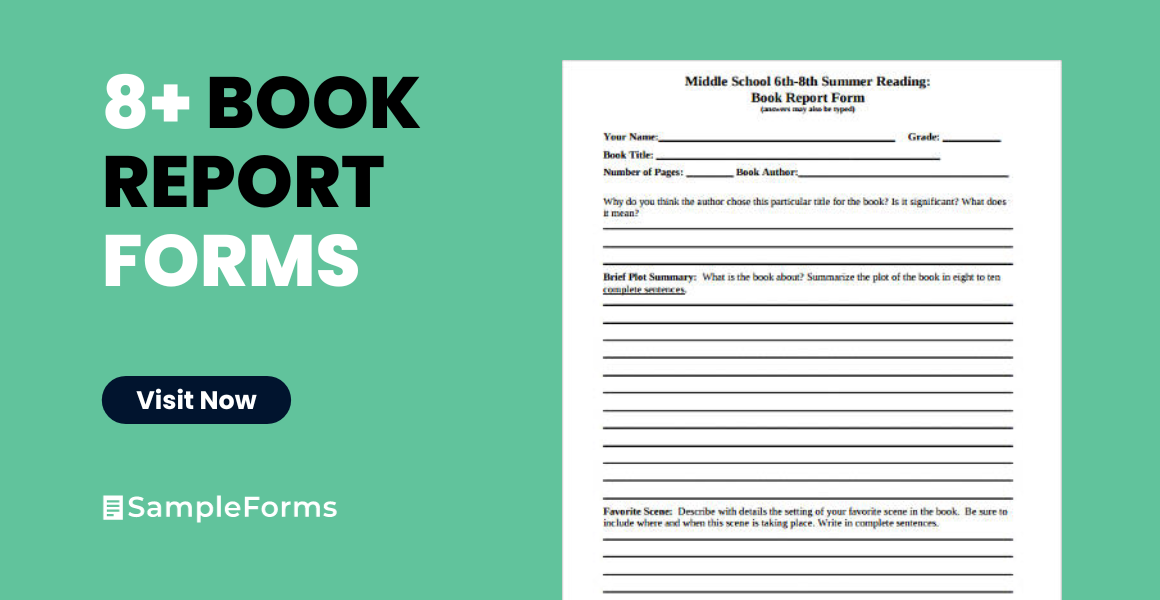 Emily Dickinson once wrote, "There is no frigate like a book, to take us Lands away." Books can help widen our horizons, make us critical thinkers. Teachers need to have their students master the art of critical thinking. In order to develop their student's higher thinking skills, teachers should require a book report from their students.
As a teacher, you would want your students to develop critical thinking as they digest what they are reading. In order to measure their progress, a book report form will come in handy for you.
Download our Book Report Formats, all yours for free in MS doc and PDF formats.
Printable Book Report Form
Fiction Book Report Form in PDF
Nonfiction Book Report Form
Elementary Book Report Form
Biography Book Report Form
Book reports will depend on the grade level and take many different forms. Plot summaries, character analyses, and theme analyses are the three usual topics to look into when making a book report.
Through a book report, the student will be able to:
create a critical and evaluative account of the book, providing a plot summary and assessing its value
discuss the book objectively, with the information he and his classmates will find easiest to digest
develop critical thinking skills by making their own generalizations and conclusions of the book
make commentaries on the plot
As teachers, you will be surprised how your students progress in their learning through this kind of activity.
You may check our Incident Report Forms for a collection of sample report forms.
Middle School Book Report Form
Nonfiction Book Report Form Example
5th Grade Summer Reading Book Report Form
Summer Reading Book Report Form
With this collection of book reports forms, you have the option to download what's best for you. Students will surely love these book report templates; they're fill-in-the-blanks format would help them know the central idea, give a thorough critical analysis, and evaluate the quality of the book.
For students not of the bookworm sort, a book report may prove to be a tedious task. A creative learning approach is what you need for them to love what they are reading. It should be fun when students share with the class their book review along with their plot and character analyses, the significance of the book in their lives, and other commentaries.
Take these simple tips for your next book report. You may make variations between fiction and non-fiction book reports; in this way, students will be engaged with different authors and genres to balance their reading life.
For business matters, you may browse our Expense Report Forms.