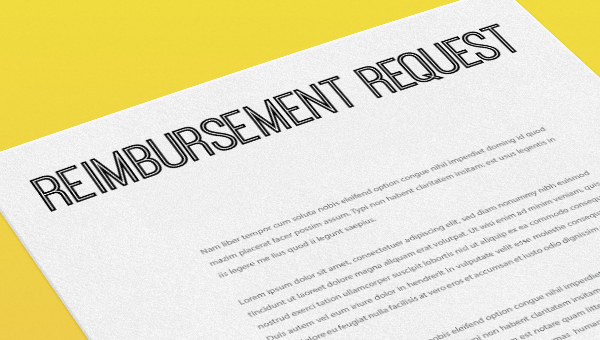 Reimbursement Request Forms are used by organizations to formally document requests for reimbursement so that these can be processed and funds can be expended promptly. There are various reasons why Reimbursement Request Forms can come in handy, such as for insurance claims, travel expense claims, and financial assistance, among others. It is usually used when an employee or member's personal funds were used for non-personal expenses, such as business trips and the organization's activities. You may browse through our Reimbursement Request Forms below for samples that are easy to download. You can use these samples as a basis for your own forms so that you won't have to make your own forms from scratch.
Tuition Reimbursement Request Form
Reimbursement Check Request Form Sample
Sample Reimbursement Request Form Printable
Engineering Reimbursement Request Form
Prescription Reimbursement Request Form
Types of Reimbursement Request Forms
Employee Reimbursement Form – This Reimbursement Request Form is used to reimburse expenses incurred by employees to purchase items that are needed to perform his responsibilities in his job. This could also be used for travel expenses for business trips.
Medicaid Reimbursement Form – Medicaid is a program that was created by the Federal government and administered by the state government, to provide financial assistance for the medical treatment of low-income citizens. For the members of Medicaid to file claims on their medical expenses, a Medicaid Reimbursement Form is required to be filled out.
Fitness Reimbursement Request Form – Some employers often have fitness programs wherein employees can sign up for fitness classes and their expenses are reimbursed.
Student Reimbursement Request Forms – This is used by students who are members of certain student organizations who can make expense claims for certain specified expenses, such as for student activities held by them.
Travel Reimbursement Request Form – This is used for the reimbursement of travel expenses incurred by employees or students. There are times when employees travel to attend meetings and conferences, or even host them. Students also travel for the same reasons and for research purposes, especially graduate students. Reimbursement is provided for accommodation, transportation, meals, and entertainment expenses.
Petty Cash Reimbursement Request Form
Expense Reimbursement Request Form
Travel Reimbursement Request Form Example
Employee Reimbursement Request Form
Fitness Reimbursement Request Form in PDF
Student Reimbursement Request Form
Guest Reimbursement Request Form Free
General Reimbursement Request Form
Guidelines in Using Reimbursement Request Forms
A breakdown of the expenses should be provided, along with the details of the expense. Such details include the date, quantity, item, and reason of the expense, and the amount for that item. Aside from a breakdown, the total expenses should also be indicated. This is important so that the expenses can be checked to make sure that everything is feasible and practical.
Like every other form, every section of the Reimbursement Request Form should be filled out properly and accurately, especially since this is a Request Form that deals with finances. It is best that misunderstandings are avoided by making sure that everything is accurate and complete.
It is also important that each Reimbursement Request Form is substantiated by providing proof for the expenses, such as receipts. Detailed receipts should be submitted along with the form. If a copy is submitted instead of an original, an explanation as to why a copy is being submitted should also be stated. This is important to practice transparency in the workplace and to promote honesty.
Business relationships are important, and so it is important to do everything right when filling out Reimbursement Request Forms so that trust can be built in the workplace. You can also check out our Sample Tuition Reimbursement Forms for use by students who wish to request for tuition reimbursements.