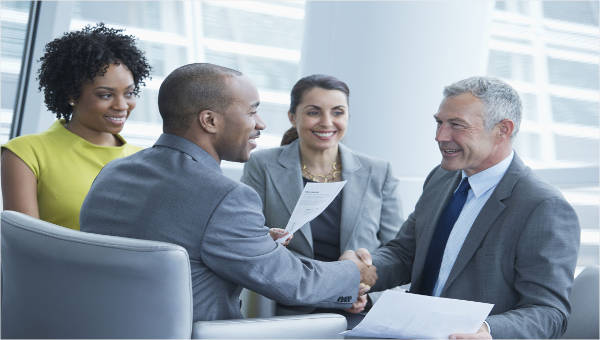 A requisition is a form of request made by an employee in any company for when certain goods are required for business related activities. This is then submitted to the purchasing department wherein the requested goods will then be assessed for either approval or denial.
Requisition Forms are used to ensure that all information regarding what is being asked is properly documented. So the information that must be stored in these forms are the details regarding the request being made such as the brand, model number, description, and even the required delivery date. So always be sure to properly fill out any requisition form.
Job Requisition Approval Form
Job Requisition Form
Job Position Requisition Form
Job Order Requisition Form in PDF
New Job Requisition Form
What Is a Job Requisition Form?
A job requisition form is what one issued in the event that certain positions need to be filled in within the company. These are similar to purchase requisition forms in a sense that one must provide important information before any actions can take place.
These forms help departments who have lost employees or need to have certain employees replaced due to any number of reasons. With a requisition form, those in charge of the department may then provide what kind of position is needed or what position is being replaced, and then fill out information such as the position's requirements and workload.
How to Write A Job Requisition
If an employer requires a current position filled in or new position opened, then that person must learn how to write a job requisition for approval. The following information must be placed when making one:
Date of the requisition
Job title
Department
Start date
How many people needed
Job description
Supervisor name and title
Position status
Position type
Details regarding the position's work schedule
Job's basic responsibilities
Rate of payment
Experience needed
Educational background needed
If you would like to learn how to fill up other types of requisition forms, then you may view our other samples of any requisition form available.
Workshops Job Requisition Form
HR Job Position Requisition Form
Job Position Requisition Form
Free Temporary Job Opening Requisition Form
Geochemistry Job Requisition Form
Guidelines for Job Description and Requirements
For hiring managers that wish to  make use any Sample Requisition Forms to hire the people they need, they must learn how to generate a proper job requisition along with what requirements are needed. So here are a few things to follow when making these.
For Job Descriptions:
Be sure to place in the essential functions of the job. Basically everything that is eating up to 80% of an employee's time within the workplace.
Do not make the description too long. Make it at least 250 words maximum.
You  may also state in the description that the position may be subjected to provide other tasks within a moment's notice.
For Job Requirements:
Phrase the requirements needed by an applicant in terms of the minimum experience and educational background needed to take on the position. If the applicant does not even have the minimum can be automatically screened out.
Add in additional preferred requirements that can help a person obtain the position
Try to refrain from any intangibles such as "someone neat and tidy"
Be sure to follow those guidelines to help you, the employer, get the people that you need.