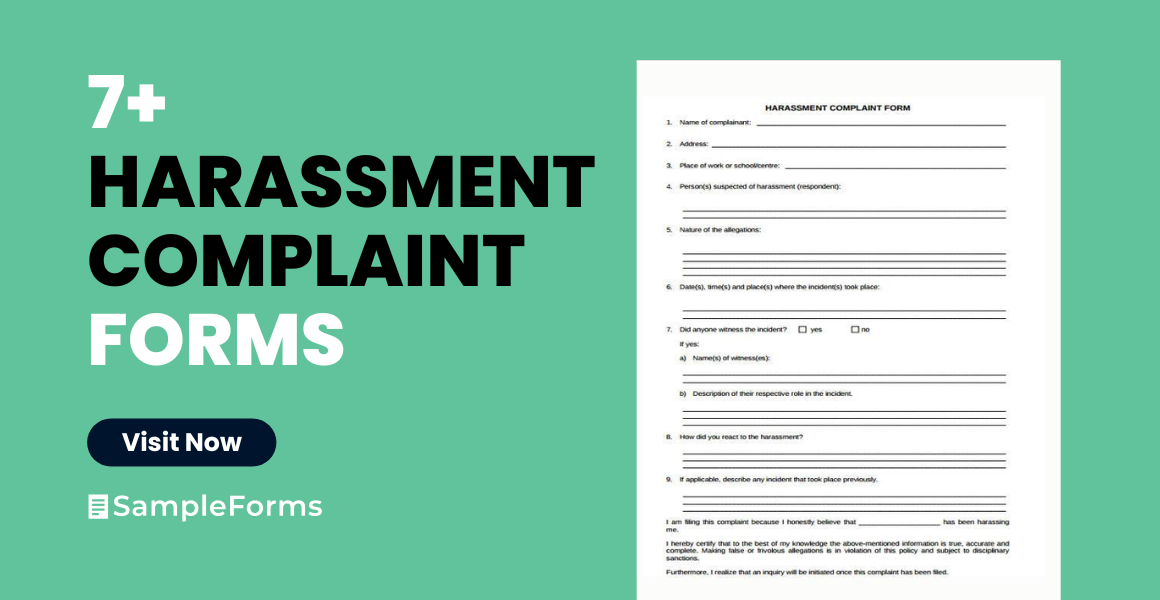 I had a colleague once, back when I was still making ends meet at some shady outsourcing company (I was young, so I could not really tell the difference between a legit company and a non-legit one). He was gay, and he had to call it quits for being called names by the hardhat workers at the adjacent construction site. I am not sure where he is now, but harassment is never cool, and in workplaces, harassment of any kind is never amusing, which is why Complaint Forms exist.
Employee Harassment Complaint Form
Investigation Harassment Complaint Form
Harassment Complaint Form in PDF
Human Resources Harassment Complaint Form
Harassment Report Complaint Form
Employee Complaint Forms should be made available to all employees. They may be a tad bit tedious, for filling them out entails the recalling of hurtful facts. Such forms are nevertheless necessary if a remedy is to be doled out. If an employee wishes for his Employee Complaint Form to be taken seriously, he must follow these suggestions:
Consider the handwriting. It does not have to be prepossessing, but it has to be legible.
Make sure politeness is still being observed, in spite of all that has happened between the aggrieved person and the other party being complained about.
Go to the important details right away. This is not, as cliché as it may sound, the time to beat around the bush.
Be assertive. The employee needs to be self-assured, and being afraid should be the last thing on his mind.
Employee Complaint Forms should always be available at the front desk or the Human Resources department. It is every employee's right to have ready access to such forms.
Harassment Complaint Form in Doc
Workplace Harassment Complaint Form
Harassment Complaint Intake Form
Speaking of Human Resources department, you can also definitely report a Human Resource personnel – the very same people who are paid to listen and treat the reports you filed with great importance. Through the use of HR Complaint Forms, you can express your grievances against the said representatives, though more than likely, these people would actually (or perhaps hopefully) do their job.
Though there may be a possibility that the one you are airing out your complains to and the one your are complaining about are best of friends, or perhaps even relatives; still, we should not lose hope. Optimism is a virtue, along with patience, and we should still cross our fingers that, with the help of Complaint Forms, everything will turn out just fine. Eventually.