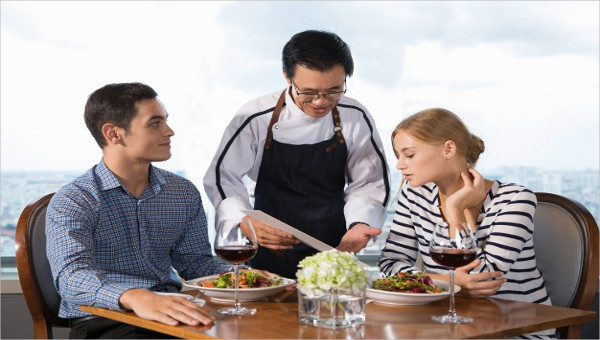 On order form is something that is used in the event that a customer would like to ask for certain goods. A good example would be through the use of Purchase Order Forms in which people are able to specify what type of goods they would like to purchase from certain businesses.
Many companies and organizations benefit from using order forms. If one were to use a Wholesale Order Form, then that would mean that certain goods being ordered are going to be delivered to certain people who would use these goods to create other products. Or these products might be sold by the receiver for a different value. Either way, these goods are sold to people that will not use them in a way that a typical customer would.
BBQ Dinner Order
Dinner Pre Sale Order Form
Week Beginning Dinner Order Form
Dinner Ticket Order
What Is a Dinner Order Form?
Dinner order forms, as its name states, are what people use in the event that they would like to order food specifically for dinner occasions. Depending on the type of occasion that is being celebrated, different people have different tastes as to what type of food they would like.
Which is why these forms allow these people to specify what it is they would like to order, as well as knowing the prices of the meals they would like to purchase. If you would like to know more, then there are Sample Order Forms that specifically cater to dinner orders that you may view.
How are Dinner Order Forms Useful for Restaurants?
Restaurants who have dinner order forms can benefit from its uses. Much like Restraining Order Forms, restaurant order forms are able to hand out specific details on what is to be done. The information that should be filled out in these forms can show restaurants as to who has made the order, as well as the method of payment to compensate for the order.
And so long as the food item is stated in the form, those restaurant who take these dinner orders are able to understand what food the customer would like, as well as when and where it should be delivered.
Holiday Dinner Order
Dinner Food Order
Member Dinner Order
Order Form Example
Sample Dinner Order Form
7 Tips for preparing Dinner Order Forms
Provide a list of the type of food the customer can order. This will give them an idea on what you are able to provide and give them options.
Make sure that you accurately place in the cost of each food item.
Try to have a vegetarian option in your food order forms. This can be very helpful to those who order their food from  you as well as appreciating the option.
Be sure to include to provide options on how the customer's method of payment.
Make categories on what food options you have so that your customers will have an easier time finding what they want.
Be sure that there are spaces wherein the customer must provide the date and time of the event. This way you will know when you should deliver the food for the dinner occasion.
Place in how many people certain meals can cater to. This helps the customer in knowing which food best suits the amount of people involved in their dinner occasion.
So if you are planning to create something such as a Cake Order Form which customers would use to order the cakes that they would like, then these tips can certainly help out. While dinner order forms are useful, that is but one example of the many Purchase Order Forms available. So if you would like to know more, then you may choose to view any of our available purchase order forms and use them as well.