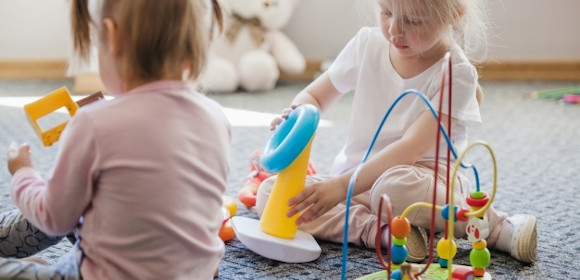 In a world full of businesses and unfair transactions, it is important to understand the details of your terms and conditions before you enter a business or a job. This is where a contract comes into play and allows you a detailed preview of the requirements and agreements presented to you to avoid misunderstandings.
There are twenty-three Contract Forms available here which you can review and use for your own company, or simply refer to when you need to make your own. These contracts are modeled to be simplified and understandable for both the company and employee or client to understand all the contents. Such forms especially come in handy for businesses involving children and their well-being, such as a Daycare Center.
Family Child Care Contract Form Sample
Printable Daycare Contract Form
Guardian Child Care Contract Form
Childcare Registration and Agreement Form
Child Care Contract Form Sample
As you identify more of the contract's purposes and understand more of their importance in the corporate world, you will soon see the difference in each venture you choose. Whether you are applying for a job or starting a new business to help you achieve your dreams of becoming financially independent, you will need contracts in order to lay out the important information and agreements before both of the parties sign and confirm the business transaction.
Here, you will be able to see the Business Contracts you can use in order to legitimize your claim and provide security for your startup company. There are eight unique contract forms you can use depending on the instances and the situation you are currently facing. The main purpose of having a contract is to ensure that both parties are in agreement and must avoid complications and misunderstandings.
This also provides a clear preview of the purpose for starting a business and a deeper understanding of what actions should be done when there is a problem. Through these legal documents, you will be able to freely start your own dream business and fully legalize your transactions within your location.
Daycare Enrollment Contract Form
Babysitter Emergency Contract Request Form in PDF
Family Day Care Contract Form in Word Format
Daycare Policy Contract Form
Free Child Care Contract Form
When starting a business like, for instance, a Daycare Center, it is important to keep in mind the needs of future students, such as their educational growth and the facilities they will use in their stay in the school. Aside from the safety and satisfaction of the kids, it is important to thoroughly discuss the skills and the history of the possible staff in your school in order to ensure quality service.
Through these Employment Contract Forms, you will be able to review the skills and the job experiences of the employees you are about to hire. These will also let you explain the terms and conditions of the company and the possible requirements of working in the Daycare. It is also important to study the attitude and the workload capacity your staff or teachers can handle to ensure the kids' safety and development.
Since starting a Daycare is always a tricky kind of business, it is important to keep these sorts of forms as reference when the situation demands it. These will also help you manage your staff more effectively and even protect you if ever there was a breach of contract.