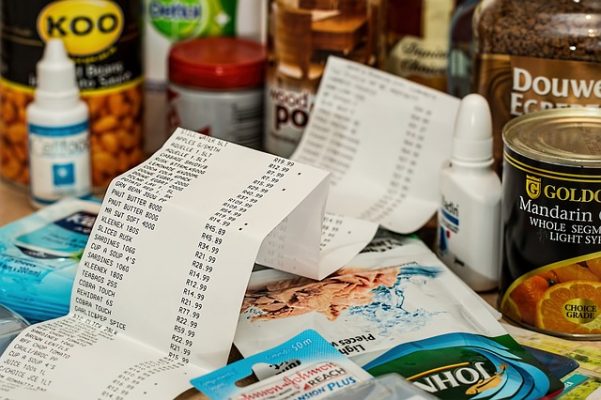 Nowadays, people can easily open shops and stores online and sell their goods and services with the aid of the Internet. Although these online shops have associated terms and conditions agreement from the main company who develops the website, it is always a good strategy to assure that every transacted sale should be documented. With this, a sales of goods agreement contract form must be created by the seller along with other documents such as receipt forms and sales invoices for his clients or buyers.
Sale of Goods Contract Form Sample
What Is a Sale of Goods Agreement Contract Form?
A sales of goods agreement sample contract form is used by parties who will be regularly transacting sales and exchanges of goods. This legal agreement or contract is intended to regulate rules and mandate obligations that the buyer and the seller will have to follow in order to acquire a successful sale. Regardless of the goods' category such as existing goods, future goods, specific goods, or unascertained goods, each of the purchased products must be itemized and described in details in the contract.
Sales of Goods Agreement Contract Form in DOC
Tips for Creating a Sale of Goods Agreement Contract Form
Creating any type of sale agreement or contract demands ample documentation and negotiation from the buyer or the bidder, and the seller. When creating this contract form, the seller must incorporate every detail of the goods that are to be bought by the buyer, which includes its own composition, measurement, color, and all other descriptions deemed necessary and required by the state. The identities of the buyer and the seller must also be disclosed properly on the contract to appropriately determine who will be liable for specified actions, as well as who will be paying for fees and expenses.
International Sales of Goods Contract Form
Delivery provisions are also important to be integrated on a sale of goods agreement contract form. This ensures that the company or the agency who will be delivering the goods that are requested and ordered by the buyer will be distinguished and identified. A damage waiver and a liability agreement can also be indicated with the delivery provisions. The purpose of the waiver is to inform the buyer or the purchaser about the intent of the seller to waive his liabilities and responsibilities if an unlikely incident will occur during the delivery of the goods.
Securing that the contract form is notarized by an attorney is also a matter to be kept on the checklist of any seller. This is due to the importance of a notarization in making a simple document into a legal form. Aside from legalizing the contract, the notary public will also help the parties who are the seller and the buyer in making a well-grounded and strong agreement.
International Sales of Goods Contract Form in DOC
Other Documents Relevantly Used with Sales of Goods Agreement Contract Forms
There are tons of different documents that are needed to be completed and submitted by a seller. However, there are a few forms that are well-known for its necessity and its relevance to the retail and selling business industry. Firstly, the seller's financial statement must be made with updates of the seller's income and cash flow. Although this commonly deals with personal matters of the seller's finances, this document is often required by banks and financial institutes as a requirement for those who will be borrowing an amount to open up a store.
Another document is a business license certificate form that serves as a title and a proof for the authority that a business or a seller is legally operating his store and shops. Lastly, a business and employee manual must be created by the seller before he opens his business company. The manual will serve as a tool and a guide for the seller toward managing his business as well as promoting a good employee retention rate if he will be welcoming workers to aid him in his business.