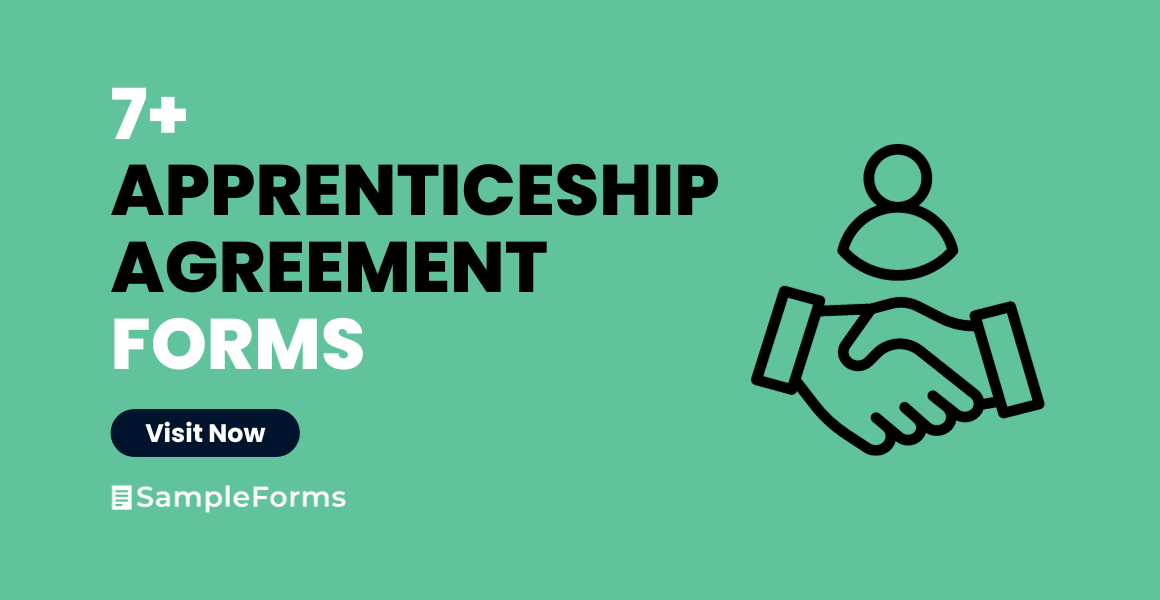 There are some people who really want to get into, or at least learn a lot more about, a single profession that they believe is right for them. These people want to become apprentices to professionals whom they think can show them the ropes and teach them what they need to know before they actually start getting into the jobs themselves. This enables them to get a hands-on experience of the profession, and give them an idea of what to expect in the future.
However, before these people can start being apprentices, they'll need to make sure that they're on the same page with their mentors. There will be a few terms and conditions that the possible apprentice will have to agree to, and these can be found in Apprenticeship Agreement Forms.
Apprenticeship Agreement Prescribed Form
Apprenticeship Training Agreement Form
Modern Apprenticeship Agreement Form
Apprenticeship Agreement Form in Word Format
The Different Types of Apprenticeship Agreement Forms
Think of these forms in the same way you would Business Agreement Forms, in the sense that the kind of business that you have with the other party you're in agreement with is the act of being an apprentice. These agreement forms allow any person to see what he's getting into before becoming an apprentice. Here are some examples of these kinds of forms:
Transfer of Apprenticeship Agreement Forms are forms that are used by apprentices who wish to transfer from one mentor to another. It could be for a number of reasons, but the most common would be that the current mentor isn't well-suited to teach the apprentice in the manner he or she wants to learn.
Apprenticeship Training Agreement Forms are used by people to check the terms and conditions of the kind of training they'll be receiving from their mentors, along with the different tasks they'll have to undertake during the apprenticeship.
Apprenticeship Partnership Agreement Forms are for mentors who wish to make sure that they and their respective apprentices are official partners in the trade of their profession while undertaking the program.
Transfer of Apprenticeship Agreement Form
Free Apprenticeship Agreement Form
Apprenticeship Agreement Form in PDF
Apprenticeship Agreement Form Example
The Importance of Having Apprenticeship Agreement Forms
These are especially important to those experts in certain professions who have people lining up to be their apprentice. This helps ensure that the people signing up understand what they have to do and that the mentor is not liable for certain things that may happen to the apprentice during the whole apprenticeship program.
These are why forms such as Apprenticeship Partnership Agreement Forms are useful. It helps set the guidelines and conditions before a person actually applies as an apprentice. The kind of terms that are discussed on these forms depends on the employer of these apprenticeships. But what they usually have to agree to are how the apprentice will behave during the partnership, the kind of information that they can and cannot disclose, the type of work that they'll be expected to provide and so on. So long as there no problems and that they understand and agree to  the terms, then the mentor may decide to agree to take them on as an apprentice.
These also benefit the person who wishes to apply for the apprenticeship. Because if the terms are not agreeable and the employer is not willing to negotiate the terms, then they may choose form different apprenticeship partnerships with more agreeable conditions. So make sure to get a good read on these forms before you take up any apprenticeship.