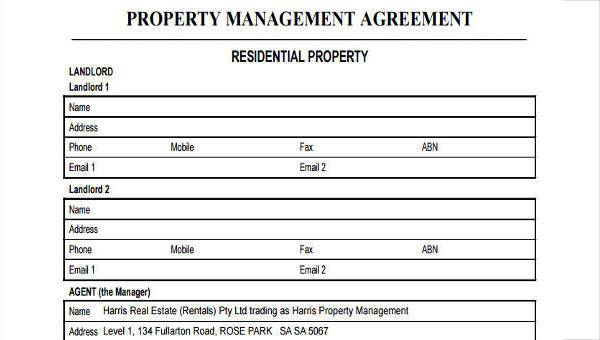 Businesses implement different kinds of management styles depending on how they would like to deal with the workforce and how the conditions of these management agreements affect the operations of the business. Those who are in charge of management have huge responsibilities on their shoulders. They need to make sure that any project that they're in charge of runs as smoothly as possible and that its completed on time and done in a well-organized manner.
There are some companies that need to make sure that these people who wish to take up management of certain projects or services, understand what they're getting into and if they agree to it. And they'll be able to do that by using Management Agreement Forms.
Forest Management Agreement Form
Property Management Agreement Form
Land Management Agreement Form
Construction Management Agreement Form
Business Management Agreement Form
The Different Types of Management Agreement Forms
There are various forms for those people who want to take charge and manage whatever projects or even locations they think could use some improvement with their help. Here are some examples of these types of forms:
Management of Construction Agreement Forms are used by those companies that need a proper construction manager to handle their building project. These forms help set the terms of agreement between both parties.
Business Management Agreement Forms are for company owners that need help in managing the different aspects of their business. These are for those people that agree to take on the responsibilities of managing a part of a company's business.
Management Service Agreement Forms are the kinds of forms for those people who want to take charge and manage any different type of job. This could be anything form construction management, financial management, real estate management, and so much more.
Residential Management Agreement Forms are used for those who want to offer their services and take proper control of a residential establishment. These are usually used in residential establishments that have been left in disarray and are in dire need of proper management.
Residential Management Agreement Form
Management Agent Agreement Form
Management Services Agreement Form
Management Agreement Form Free
The Importance of Having Management Agreement Forms
It's really important that a company and the person who wishes to apply for a management position come into some form of agreement. These terms and conditions need to be understood before a person is hired for the job.
Let's say a company is in need of someone to help them manage the entire business. They'll want someone who knows how to properly handle finances, organize sales, control employees, and more. So they'll need every applicant  to go through the Management of Business Agreement Forms so that they'll understand the tasks they have to perform before being considered.
These also help out those who want to apply for management be aware of the kinds of services they'll have to provide during their management period. These agreement forms can be very helpful, considering the terms herein must benefit both parties.