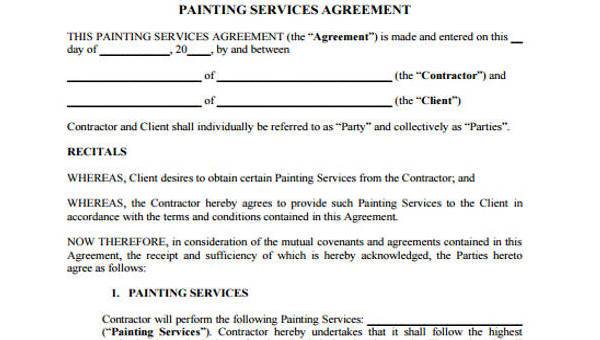 A Service Contract is a written agreement between a client and a contractor, supplier, or vendor. It is primarily used to seal the deal between clients and people who supply time, effort, or expertise instead of tangible merchandise. Service Contracts provide measures of protection and assurance to make sure that all agreed terms and services are being met.
You can download templates of our Contract Agreement Forms and Service Agreement Forms by viewing our archived Agreement Forms. Downloading pre-made Contract Agreements allows you to save time and saves you from the hassle of having to construct a whole contract from scratch.
Free Standard Service Contract Agreement Form
Security Service Contract Agreement Format
Sample Professional Service Contract Form
Service Contract Agreement Form in PDF
Contracts are an integral part of business. As much as you would like to settle things and seal the deal with a mere shake of hands, verbal agreements do not exactly measure up to the formality and the guarantee given by a written contract. Putting your Contractor Agreement into writing enables you to:
Have a Clear Definition of Services
Having a written contract allows both the client and the contractor to have a proper insight into the responsibilities and services that are expected of the contractor. This helps lessen the possibilities of creating confusion and will greatly help in the avoidance of a disagreement.
Legally Binding
A written contract is legally binding, which means that both parties are obligated to fulfill the duties that are outlined in the contract. Any action that results to non-completion of the services and responsibilities will be considered as a breach of contract and may be grounds for legal action Contract Agreement Forms
Example Painting Service Contract Agreement Form
Service Contract Agreement Form in Doc
Generic Service Contract Agreement Form
Provide a Time Frame
One of the most important details of a Contractor Contract are the dates. Having a start date and a date of completion on a Contractor Contract establishes a time frame for duties and binds the contractor to that time frame.
Avoid an Expensive Litigation
When a disputes pertaining to the services of a contractor arises, a written contract allows both parties to formulate an amicable settlement that is based on the contents that were provided in the contract. Litigation costs time and money. Having a written contract that clearly outlines the terms and conditions of an agreement saves both parties from the huge expenses of having to wage war in court.
Define Payment Procedures
Having a defined arrangement for payment processes ensures contractors that their clients understand payment schedules or due dates as well as the preferred mode of payment in order to avoid late payments. Many consultants negotiate a standard up-front fee paid in advance to retain their services as well as payment schedules. If the consultant is not paid on time, the work does not proceed.