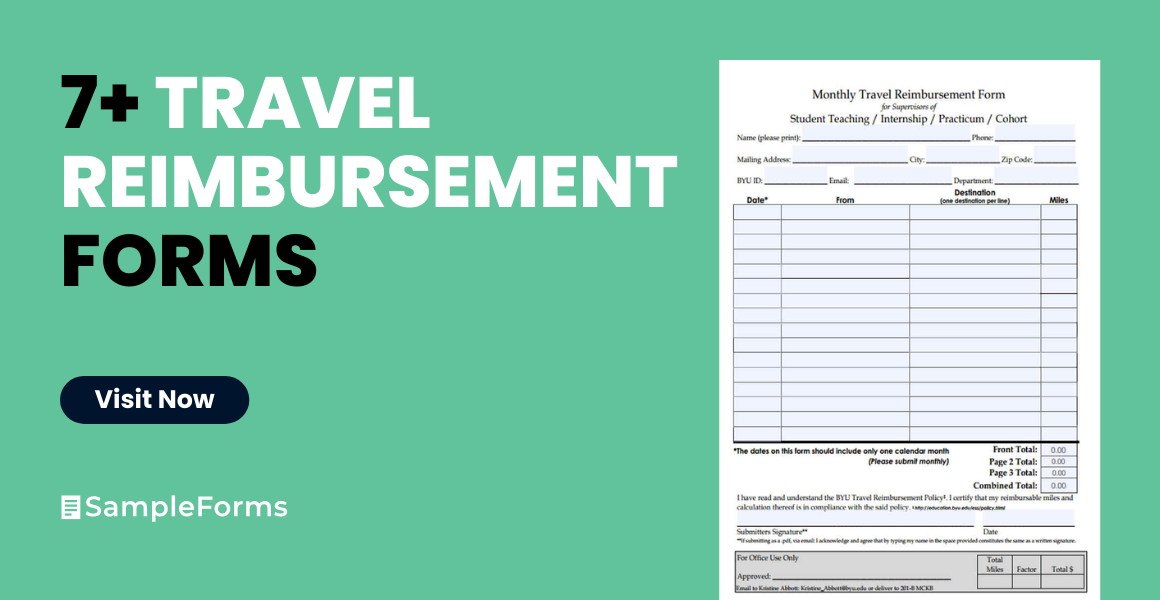 When you are asked to travel for work purposes and you'll have to drive for miles using your car and your money for gasoline expenses, a Mileage Reimbursement form will give you back whatever amount you have spent provided that the miles tracked is approved by your company.
Requesting Reimbursement is never much of a hassle only if you keep all the records of transactions you made. Meaning, if you keep all your receipts, it will be easier for you to get a reimbursement from your company, or other organizations, including school.
Travel Expense Reimbursement Form
Domestic Travel Reimbursement
Travel Reimbursement Request
What Is the Travel Reimbursement Rate?
If you wish to get reimbursed for the amount you spent during a travel, your company will need you to pass on documents and receipts. Some companies will give you a reimbursement rate following the travel budget forms they have prepared beforehand.
For some companies, especially with regards to traveling through roads, there is a standard rate per mile which is observed and this information is much needed if you were to file a Mileage Reimbursement Form. For business miles driven, that would be 54 cents per mile. For medical or moving travels, that would be 19 cents per mile, and for charitable organizations driving miles, they are given a rate of 14 cents per mile.
How to Apply for a Travel Reimbursement?
Similar to filing an Employee Reimbursement Form, you may apply for a travel reimbursement through accomplishing a travel reimbursement form and submitting it as an accounts payable. In applying, you should consider multiple requirements such as getting signatures from appropriate persons and compiling all the documentations gathered together with the receipts of all transactions.
Note that you have to apply for a travel reimbursement as soon as you have arrived from your travel. Most companies observe a 30-day period that you may still file a travel reimbursement form. In addition, some companies will reimburse you for specific expenses only depending on the number of days you have traveled.
Monthly Travel Reimbursement
Travel Mileage Reimbursement in PDF
Medical Travel Reimbursement
Non-Employee Travel Reimbursement
Formal Travel Reimbursement Form
Travel Reimbursement Processing Tips
Going through the process of getting a travel reimbursement is just easy if you secure your Expense Reimbursement Form ahead or may be get a heads up through going over Sample Reimbursement Forms. But it would be much more convenient if you are to consider these tips below:
Know your company's policies regarding travel reimbursements ahead of time. As mentioned above, some companies will only reimburse specific amounts based on the period of travel you had. For example, some companies don't reimburse for meal expenses if you traveled only for one day.
Second, compile all your receipts from day one up to your last day of travel. Make sure that you have kept all these in order and it would also be a great help for your company's finance department if you try giving computations of your own expenses based on the receipts.
If you are required to process a documentation or a report out from the travel experience, do it right away because some company's will not give the reimbursement unless you have passed this documentation or report.
Do the travel reimbursement process as soon as you arrive from your business travel.