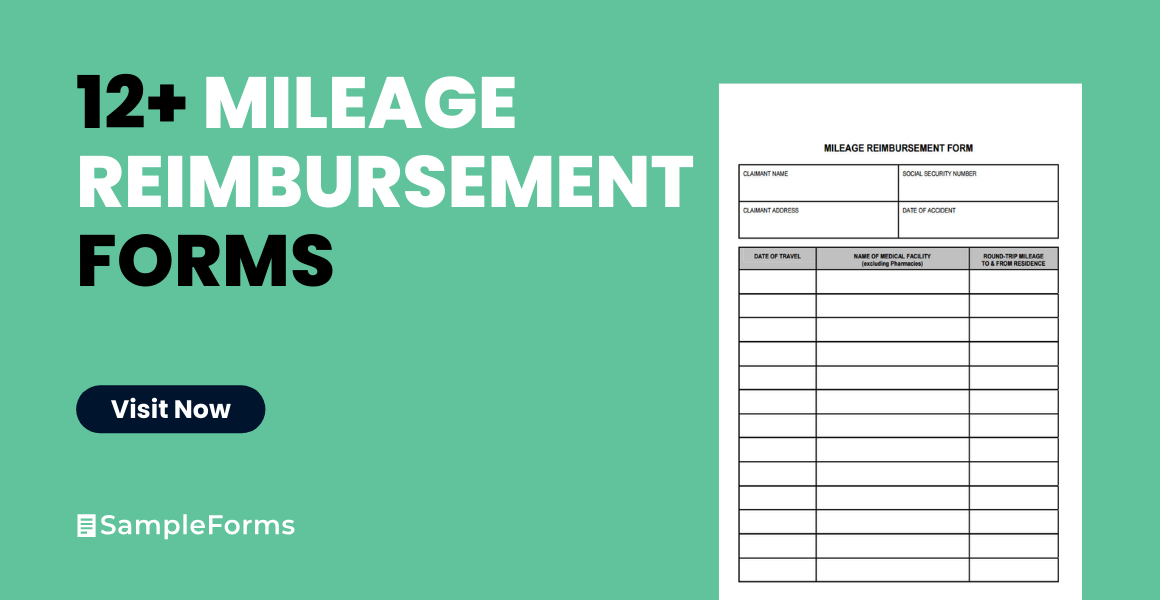 If you have ever had to take a company trip and had to use either your own personal vehicle or your company issued vehicle, then you should be familiar with the term mileage reimbursement. It is, after all, one of the advantages some companies provide to their employees. This is because most companies today use an accountable plan for reimbursing employee expenses.
To reimburse an employee for business-related expenses is a common thing among high standard companies and organizations today. This is because they want their employees to be able to function at their best without fear of the cost and expenses of their actions, as long as the cost and expenses are within reasonable ranges.
Mileage Reimbursement Request Form
Mileage Reimbursement
Caregiver Monthly Mileage
Mileage Reimbursement Voucher
Early Intervention Program
Student Organizations Mileage
What is Mileage Reimbursement?
Mileage reimbursement is a reimbursement or repayment of a certain expense that involves a vehicle. Whether it be a truck, car or any vehicle that would have gained mileage, mileage simply means the distance the vehicle has traveled in order to complete a certain task.
This type of reimbursement is typically done in order to have the employee keep account of the mileage they traveled the entire time. This would make accounting the cost much simpler. This type of practice is performed by most organizations, knowing that the employee will need to focus on other matters aside from how to get to the meeting location for the company objective. A mileage reimbursement form is the type of document used to account of the mileage earned by the employee.
How to Calculate Mileage Reimbursement
Now that we know what mileage reimbursement is, we may be paying more attention to the number of miles we drive whenever on a company task. Here are some tips on how to calculate your mileage reimbursement. Begin by:
Using a mileage reimbursement form or an employee reimbursement form for mileage.
Before you begin traveling, it is important to note what type of mileage reimbursement your company has.
For every mile you travel, catalog it into a journal or a logbook to keep track of the distance.
Multiply the number of miles you have driven by the company's standards for mileage reimbursement rate.
Mileage Log and Reimbursement
Auto Mileage Reimbursement
Business Mileage Reimbursement
Federal Mileage Reimbursement
Mileage Reimbursement
Sample Mileage Reimbursement Form
Basic Mileage Reimbursement Form
Guidelines for Mileage Reimbursements
Mileage reimbursement sounds simple enough to do, but in case there are some lingering doubts, here are some tips on dealing with mileage reimbursements. These tips are:
Take note of every mile you traveled. If you traveled below a mile, but more than half a mile, round it off to a mile.
Mileage reimbursement forms are a type of expense reimbursement form, so expect some paperwork when you get back to the office.
Mileage Reimbursement Forms can be used to check on the quality of the vehicle you are currently operating in the sense that vehicles mileage depends on a few factors such as distance, weight, engine type and the model of the vehicle.
Mileage is not set only for cars and trucks, it can be set for certain types of water craft and even aircraft expenses on some occasions.