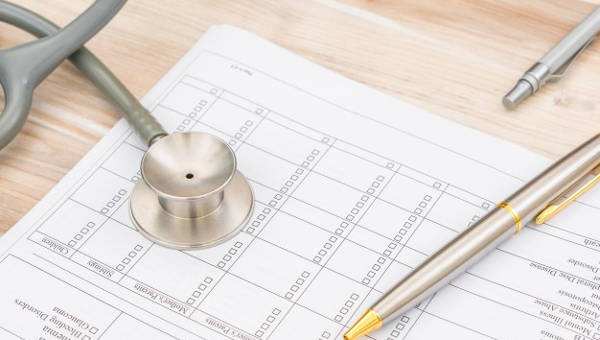 Medical insurance is always useful to have, especially in these modern times where diseases are always evolving, as well as injuries and accidents are always occurring somewhere. In this day and age, it is often considered common knowledge to apply for insurance over things that we would like to keep well maintained. Most organizations recognize the need for such insurance that they often offer medical expense reimbursements to their employees to help them continue functioning at peak condition within the company.
Reimbursements are not limited to just the employee's medical needs, but can be used for the mileage reimbursement of the employee's travel expenses to areas of interests.
NEXtCARE Reimbursement Form Sample
NEXtCARE Reimbursement Claim
NEXtCARE Pre Authorization
NEXtCARE Approval Form
What is a NEXtCARE Reimbursement Form?
A NEXtCARE reimbursement form is a document used as a means of requesting repayment for certain medical expenses that a person incurred. Note, NEXtCARE is not a type of medical insurance, but rather, it manages your medical insurance as a means of providing full medical coverage to the person requesting the reimbursement for their medical expenses.
A NEXtCARE reimbursement form can be found within any of the NEXtCARE branches available in your area along with some very helpful employees who will try to help you in the process of claiming your NEXtCARE reimbursements.
The Target Audience of NEXtCARE Reimbursement Forms
In terms of targeted audience or clients, NEXtCARE reimbursement forms have no specific target audience due to the fact that it is a type of medical reimbursement form. Since it is a type of medical document, it is a requirement that it be available to anyone and everyone who can register for medical reimbursement.
This is because everyone will always be conscious of their current health status, and will often lead them to find ways to ensure that they are covered for any potential life threatening health issues. Medical reimbursement forms will always be seen accompanied with a medical claim record, as well as a few copies of your personal identification or documents for verification purposes.
Nextcare Medical Reimbursement
Verbal Pre-Authorization Request
Guidelines for NEXtCARE Reimbursements
NEXtCARE reimbursement is at times a complex thing to do. Whether to fill out the NEXtCARE reimbursement form, or to submit and process the actual documents, here are some tips and guidelines to follow when dealing with NEXtCARE reimbursements:
NEXtCARE reimbursements will often time require the requestor to submit a complete and full detail of their NEXtCARE account information, such as your identification card and etc.
When submitting theNEXtCARE reimbursement form, include a copy of your actual medical record as well as a copy of your medical certificate.
When you do decide to request for aNEXtCARE reimbursement, head into their organization in person to request for a NEXtCARE reimbursement form. This is to avoid any issues regarding the formatting of the document.
An expense reimbursement form should be a common thing found in the human resource office of your organization. This is because expenses such as medical expenses, travel expenses, petty cash expenses and etc. are allowed to be reimbursed by most organizations with the limiting factor being whatever the standard reimbursement rate is within that organization.