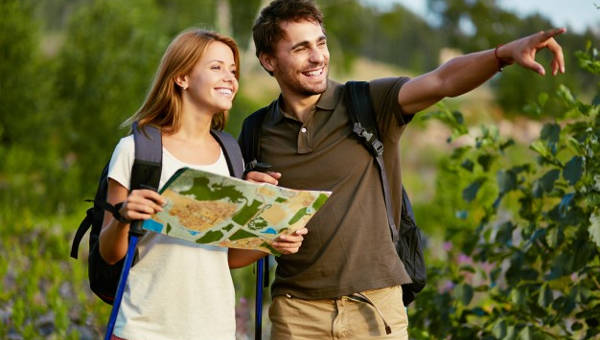 Employees who have spent any of their own personal funds for any company related expense must be properly reimbursed. Which is why when requesting reimbursement, one must provide all the necessary information as well as all the necessary documents.
There are many reasons as to why an employee must be paid back for any money used out of his or her own finances. A good situation would be if an employer has directed an employee to travel from one location to another for a business meeting. The employee uses his private vehicle and once everything is settled, the employee may request for mileage reimbursement to be paid back for the distance traveled.
Travel Reimbursement Request Form
Beneficiary Claim for Travel Expenses
Travel Expense Reimbursement
Medical Travel Expense
Monthly Travel Reimbursement
Volunteer Travel Reimbursement
What Is a Travel Reimbursement?
A travel reimbursement is any expense made by an employee for any business related travels. So that means everything from hotel bookings, plane tickets, and one can even make use of mileage reimbursement forms should the employee travel to the location by use of a private vehicle.
However, any other expense that has nothing to do with any business related matters will come out of the employees own funds and will not be applicable for reimbursement. So be sure that when you are spending, you are only spending on whatever fits your company's reimbursement policy.
How to Ask for Travel Reimbursement
When asking for any kind of travel reimbursement, one must make use of the right type of form. A good example would be through the use of forms such as employee expense reimbursement wherein the employee may state what was spent during the travels and the cost of each item on the list.
And it also helps that you have physical proof of these expenses such as the receipts to ensure that you are reimbursed. Just be sure that all expenses you have made follow the company policy regarding reimbursement and it is in line with whatever business travel that you were required to do.
Travel Reimbursement in XLS
Employee Travel Reimbursement
Non-Employee Travel Reimbursement
Guest Travel Reimbursement
Domestic Travel Reimbursement
Travel Authorization Reimbursement
Formal Travel Reimbursement Form
Travel Share Reimbursement Form
Tips for Travel Reimbursement
Always know what can be reimbursed. When utilizing employee reimbursement forms, you always have to know what can and cannot be reimbursed. You  must be aware of any subtleties regarding any expense you make that your employee will pay you back for.
Make sure that you have all of the proper documentation. Do you just turn in receipts? Or is it okay if it's just a charge slip? Does it need to be an itemized receipt? Be careful to not lose any of these and prepare them ahead of time for reimbursement.
Submit your request for reimbursement as soon as possible. It's better that you do it the moment that you come back from your business travel to ensure that there are no missing details that might be lost for good if you wait too long.
If you need to know more on how to be properly reimbursed, then you may go through any of our sample reimbursement forms to give you the information that you need. Just be sure that you use the right reimbursement form for the right purpose.