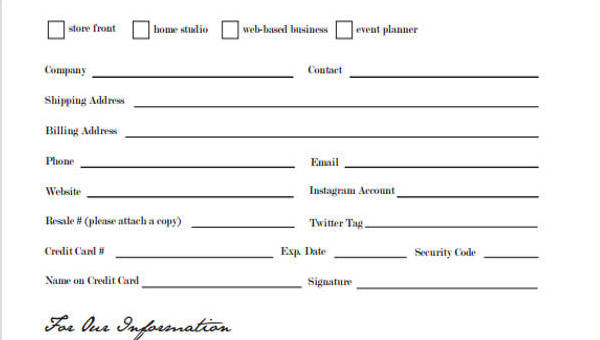 Fashion is the term used for the distinctive and unique styles of a dress, a shirt, a pair of shoes, and jeans. Due to the trends of the industry, haute couture and ready-to-wear fashion outlets are found on any street corner. This type of business also needs to use Order Forms to assure that the clients are served well with their detailed fashion tastes.
Some clients purchase in bulk order shirts for customization. With this, a Wholesale Order Form is a requirement to be filled out by the customer to indicate the specifications of the customized order.
Women's Fashion Order
Purchase Fashion Order
Fashion Wholesale
The Order of Fashion Weeks
Fashionistas and fashion designers wait for specific months of the year for a big event called Fashion Week. Every February and September, a runway that will showcase womenswear is first visible in New York, then in London, next in Milan, and lastly in Paris. In January and July, meanwhile, the fashion week for menswear will first be seen in London, then Milan, then Paris, and lastly viewed in New York. The designers of a particular clothing line may auction their creations or directly name a price for the audience. The transaction will be done with the use of a Purchase Order Form where the client will state her size and preferences for the dress she chose.
Designing a Wholesale Order Form
Sales Order Forms are of great use in the fashion industry, especially for wholesale purposes. Here are a few steps to take in designing your own order form:
Start with the basic. Add your business name, logo, your name, and a quick story of your brand.
Your products. You may attach images of your creations with their prices, available colors, and sizes.
Wholesale data. State the minimum orders needed, the payments, and the shipping policies.
Fashion Purchase Order
Fashion Buyer Order
Sports Fashion Order
Quick Tips When Using a Clothing Purchase Order Template
Ready-made template forms depend on the person who designed the layout. Nowadays, technology has invaded even the clothing lines of fashion designers. Here are tips in using a Clothing Purchase Order Template:
Insert your company name, branding, and the logo.
Create a purchase order number.
Include your retail store's address and an area for your buyer's address.
Delete what is unnecessary.
Make a table for the item number, description, color, size, quantity, and prices.
State the tax rates per country.
Clearly emphasize the shipping and other fees.
Leave a space for the client's comments and signature.
When you are consistent with putting your best foot forward at work, the chances of having an influential person work with you will be higher than your hopes. Most likely, when the media sees your potential, awareness about you may grow and a designer might hire you to make a clothing line inspired by them. They are still your clients; therefore, let them fill up a Work Order Form to craft a binding agreement.
Another order form that is closely related to a Clothing Purchase Order Form is a Product Order Form. Compared to a Clothing Purchase Order Form, the product order form focuses on manufactured products such as woodwork, office supplies, and furniture.