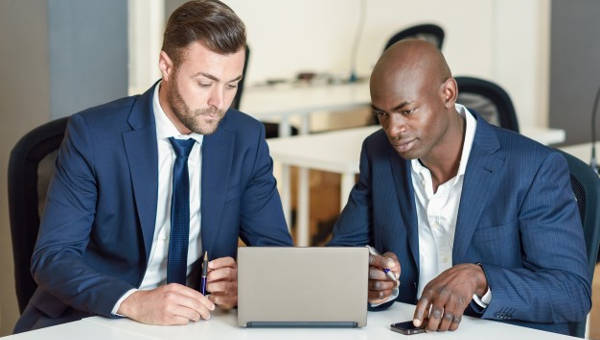 The point of conducting a survey is to gather information  from different individuals. There are many different methods in which one can conduct a survey and it is up to the person as to which method is best suited to gather the necessary information. And to make sure that all of these information are properly documented, one must make us of Survey Forms.
Once you know what you are trying to acquire from the survey, the next thing would be providing it with the right content to help get what you would like to know. If one would like to create a vendor survey to see a vendor's performance, that person will want to provide a proper rating scale and make the right questions aimed in gauging the particular vendor's performance level.
Vendor Satisfaction
Vendor Performance Survey
New Vendor Survey Sample
Example Vendor Feedback
What Is a Vendor Survey?
A vendor survey is used to assess a vendor by grading his or her performance and the quality of the goods and services that the vendor supplies. With the vendor survey form, one can also assess whether or not an establishment is satisfied with a particular vendor, or there are certain areas that the vendor needs to improve on. If you would like to know more on vendor surveys, the you may view our other sample vendor survey forms to help you gather information on how they are utilized.
What are the Benefits of a Vendor Survey?
Making sure that you are conducting a high quality vendor survey  reduces the risks of any negotiation from failing.
It can improve the trust between the parties involved which will result in much better decision making.
By highlighting the areas where certain issues arise during sales, the vendor is able to attend to them as soon as possible. This will help make sure that the vendor saves a considerable amount of funds.
Remember these benefits so that you will be able to efficiently use any sample survey forms to assess vendors you are involved with.
Vendor Participation Form
Vendor Survey Request Form
Contractor Vendor Form
Free Vendor Survey Form
Vendor Survey Form in Word Format
Tips for Rating and Evaluating Vendors
You must establish performance indicators. This means that you are going to have to determine the characteristics that you would like the vendor to have when dealing with you and your business.
If you have more than one vendor, it is best to divide them into different levels to see which one critically affects your business. This way, you are able to create surveys depending on the level of each and you can focus more on assessing the vendor's who are critical to your business's success.
Maintain good relationships with your vendors. Make sure that they understand your needs and expectations and treat them as if they were your own staff to build trust and communication. This makes evaluations go easier considering that by strengthening your bond with the vendor, you are able to understand more on how the vendor operates.
If you would like to know more about the different types of survey forms, such as sample market survey forms which lets you gather information on what marketing strategy is best or satisfaction survey forms to help you determine customer satisfaction, then go through any of our survey forms to help you gain what information you need.