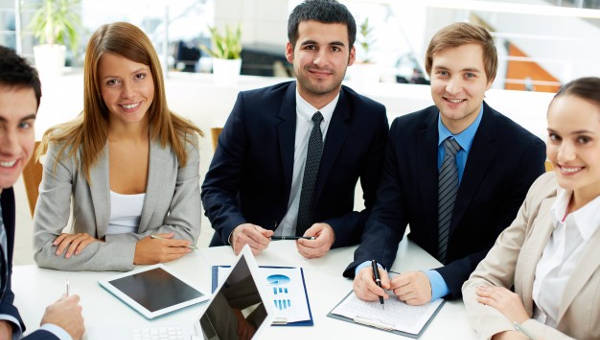 In whatever organization you are involved in (whether a company, school or university, etc.), you have been part of all the activities and you were permitted or given the privilege to use most of the organization's resources. And when you decide to leave your company (if you are an employee), you are provided with an employee clearance form.
This clearance form for employees, students, etc. serves as a ticket on their way out. These are also used to evaluate if he or she has not done or liable to any violations or immoral acts within their stay at the premises of the company.
Sample Staff Clearance
Staff Exit Clearance
Staff Data Clearance
Staff Health Clearance
What is a Staff Clearance?
Staff clearance, also known as an employee clearance form, states that a staff or employee is cleared from any damages or lost of the equipments, or have not committed violation or immoral acts during his or her employment at the company. This is usually given at the last day of the staff's working day. This is to ensure that the staff is not liable to any damages or happenings that took place in the company.
The clearance form contains signatures from different department heads and these signatures indicate that the staff or employee is cleared from any damages or lost in the corresponding departments.
How to Write an Employee Clearance Letter
Writing an employee clearance letter should be done in a formal way, in which the format is being followed. Here are the following information that you should include in writing a letter:
the date of when the letter is written
the addressee or the recipient's name, position, address
the subject of what the letter is about
the body of the letter where information about the employee's performance is stated; it should also be indicated that the employee has no obligation (if none) after such resignation
the sender's name, position, and department
After the completion of this form, it is certified that the employee is cleared from his work.
Staff Employee Clearance
Personnel Staff Clearance
Staff Clearance Certificate
Staff Medical Clearance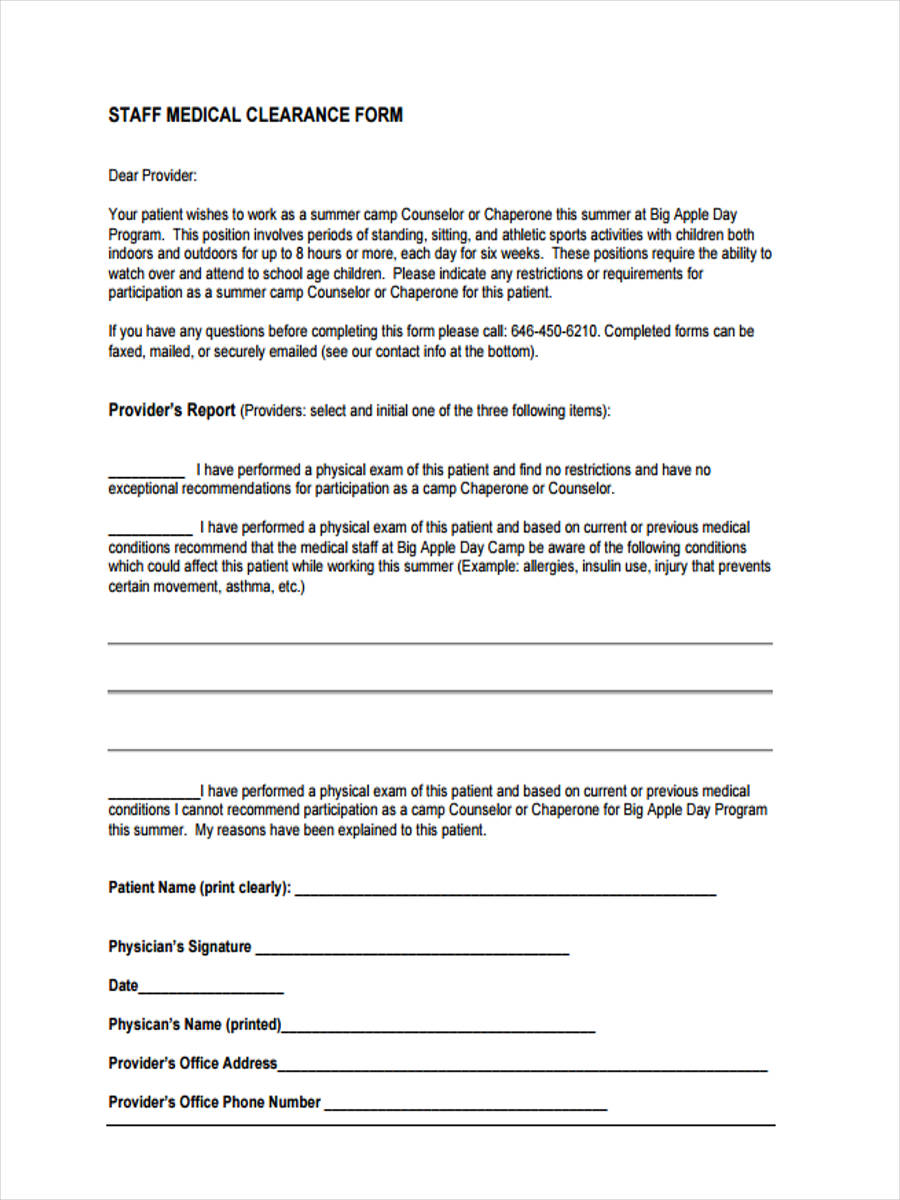 bigappledayprogram.com/
Details
File Format
Size: 116 KB
Guidelines for Staff Clearance
A staff clearance is given to the recipient as a prove that employees were given an authority to proceed. Staff or employee clearance form is usually given to an employee leaving the company (either for termination or resignation clearance form).
The clearance form indicates instructions as certain obligations which need to be fulfilled and returned to the company. These clearance forms should indicate all important details that are essential and has connection with the position or job description of the employee. It is important that the clearance form is completed before the employee exits the company because these clearance forms are documented and used for references.
But staff clearance form not only pertains to staff who are leaving, there are also different kinds of staff clearance forms. Other examples are staff medical clearance, health clearance, data clearance, etc. These clearance forms are not just the employee's or staff's ticket on their way out, but it is also used as their ticket on their way in to get the desired job.