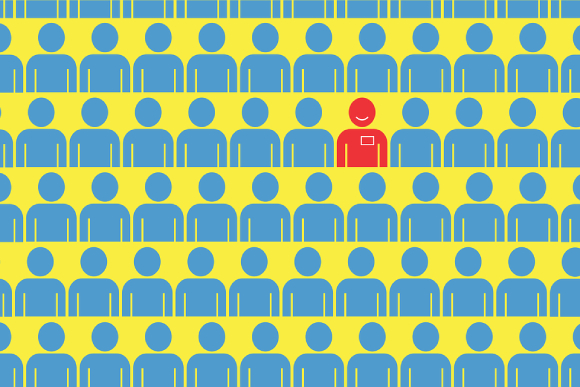 Companies need to maintain a quality recruitment workflow in their hiring system. An excellent recruitment procedure will surely help the company hire qualified and reliable employees in the future. That is why the recruiting team are trying their best to perform the hiring procedure thoroughly. One way of securing your recruitment system is by using recruitment flow charts. This flow diagram will help the HR department understand the recruitment process better. If you are new to the industry, then you might need to read further in this article to learn more about recruitment flow charts.
What Is a Recruitment Flow Chart?
A flow chart is a visual representation of the processes and procedures of a recruitment system. It is like a diagram showing the flow of tasks from the job opening until the job offer date. The chart helps the HR managers to have a more organized and visualized process of recruitment for them to understand it better. The recruitment flow charts are also visual aids of the recruitment checklist but summarized. This diagram is also useful in operational reports when they need to provide a figure for the recruitment system.
FREE 7+ Recruitment Flow Chart Samples in PDF
1. Sample HR Recruitment Chart
2. Sample Hiring Flow Chart
3. Flow Chart for Hiring Process
4. Example Recruitment Procedure Chart
5. Recruitment Process Flow Chart
6. Hiring Process Flow Chart
7. Recruitment Flow Chart Sample
8. Simple Job Hiring Flow Chart
Benefits of Using Flow Charts
As an HR employee, you must be aware of all the procedures you are going to follow for the company's job hiring. That is why flow charts are handy in remembering the flow of your employment processes. This document has different benefits when you use it as a tool in your operation. To help you understand its purpose, here are some benefits of using flow charts.
Training new HR recruits: Using recruitment flow charts will aid your new HR employees in familiarizing the hiring system. The flow chart will help them understand the process quickly since it is in a diagram format. A study about visual learning style says that people will easily remember or learn things while seeing visual representations than written texts. And a flow chart will surely aid your HR recruiters in carrying out a quality hiring procedure.
Documenting the recruitment process: Your flow charts will serve as a documentation of your recruitment system along with the recruitment checklists. Flow charts will visualize your recruitment checklist, making it easier to track and maintain. This document is also useful when you are doing an operational report that includes your recruitment system. This diagram is much more convenient to place in a report sheet than the whole recruitment checklist.
Maintaining quality procedures: Recruitment flow charts will serve as a visualized map of the recruitment processes. As an HR employee, it will be easier to identify areas that need to maintain and to improve. You can trace processes like job postings, interview scheduling, and other procedures with the chart. With the help of the flow chart, you will be able to enhance the recruitment system and maintain quality operations.
How to Create a Recruitment Flow Chart
Maintaining a well-organized and managed operations is challenging, especially for the HR recruiting team. Fortunately, recruitment flow charts are part of the recruitment system plan. These visual diagrams are useful in process mapping, making sure you are still on track. But for you to conveniently use flow charts, you must make them carefully and thoroughly. To guide you, here are a few tips and steps you can use in making flow charts efficiently.
Step 1: Know the People Involved
The first thing you need to know in making a recruitment flow chart is the people involved in the process. You need to know the respective facilitators or managers in-charge for a specific recruitment step so the HR recruiters will be aware of who to approach. These employees will also help in determining the things you need to follow to maintain a quality hiring process. Note all the names accordingly to their tasks so you will be guided accordingly in making the flow chart.
Step 2: List All the Recruitment Processes
Creating recruitment flow charts may vary from the size of the company or organization. There are times that the bigger the organization, the more processes need to reflect on the flow chart. But if there are only a few employees or departments, you will have a shorter flow chart. You need to be aware of the company's hiring policy so you can create a recruitment checklist before you create the operational flow chart.
Step 3: Identify Split Paths
Always remember that not all job vacancies have the same recruitment process. Some applicants need to go through some special tests or interviews before proceeding to the next step. That process is what we call split path procedures. You need to determine which areas of the recruitment procedure you need to insert the split path process, so all the HR employees are aware of such a system.
Step 4: Choose a Flow Chart Format
Once you have everything prepared, you can start thinking about the flow chat format. Most recruitment flow charts have boxes, circles, or other shapes that fit the description of each step connected by arrows—signifies the systematic procedures. Your flow charts depend on how many levels you need to take in the recruitment process. The more methods you need to follow, the more boxes and arrows you will use. If you are having a hard time deciding on a format, you can use some sample flow charts available online. You can use these files as references while making your HR document.
Step 5: Perform and Evaluate
After finalizing your flow charts, you can start distributing it via email or printed paper to the HR employees. As an HR manager, you should make sure that everyone is aware of the recruitment process. While job recruitment is ongoing, you should observe how the procedures are doing. If you have noticed lapses or mistakes in the flow of the operation, you can always update and improve the recruitment flow chart and checklist. Revise the part you need to, and then apply the changes to the next recruitment operation.