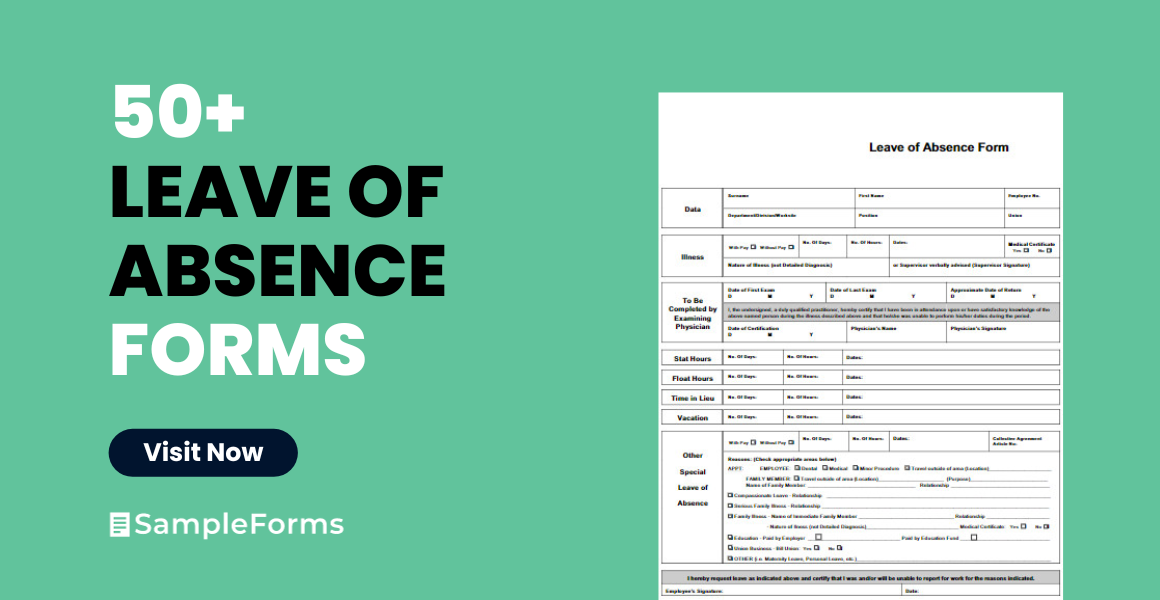 A Leave of Absence Form serves as a bridge between employees and management, ensuring clear communication when an individual requires time away from work. Whether for medical reasons, personal emergencies, or other life events, such forms standardize the request process. They provide clarity on the type of leave, duration, and justification, aiding in organizational planning. This article delves into the intricacies of these printable forms, including their significance, variations, examples, creation process, and expert tips for optimization.
What is a Leave of Absence Form ? – Definition
A Leave of Absence Form is a formal document used by employees to request a temporary break or hiatus from their job responsibilities for a specified period. This form facilitates official communication between the employee and the employer, allowing the employee to specify the reason for the leave, the start and end dates, and any other pertinent details. It aids in ensuring that both parties are aligned on the terms of the leave and provides a record for future reference.
What is the Meaning of a Leave of Absence Form?
The meaning of a Leave of Absence Form goes beyond just a mere document; it signifies an organized way for employees to communicate their need for a break from work due to various reasons. These fillable form represents an employee's formal request to temporarily step away from their duties while providing clarity on the rationale behind the absence. By utilizing this form, employers can better manage workloads, ensure continuity in operations, and demonstrate care and understanding towards the personal or health-related needs of their workforce. In essence, it provides structure and transparency to the leave-taking process in a professional setting.
What is the Best Sample Leave of Absence Form?
Creating a comprehensive Leave of Absence Form is essential for clarity and effective communication. Here's a sample form to give you an idea of the kind of details it might include:
FREE 50+ Leave of Absence Forms
51. Formal Request for Leave of Absence Form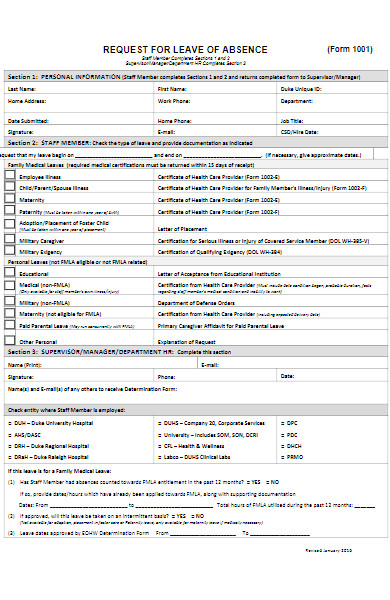 How do I fill out a Leave of Absence Form correctly?