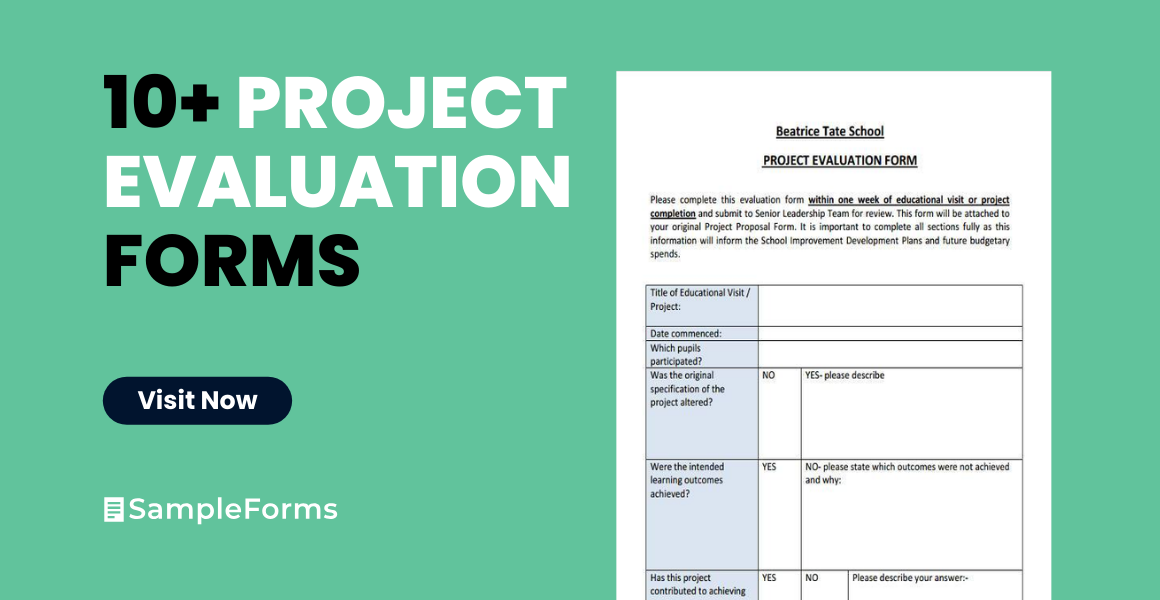 There are different kinds of projects being conducted every single day. These could range from anything to a school project or even a company project. The point is, these projects could be beneficial to everyone, even to those conducting the projects themselves.
However, how would they know if these projects were actually useful or not? How would they properly evaluate if these projects' purpose was one that could contribute to the greater scientific or societal level?
There are Project Evaluation Forms that can do just that.
Group Project Evaluation Form
Student Project Evaluation Form
Final Project Evaluation Form in PDF
Team Project Evaluation Form
School Project Evaluation Form
The Different Types of Project Evaluation Forms
There are various types of forms that allow schools or companies to evaluate the benefits of a certain project and determine if these projects should be pushed through or not. Here are some examples of these types of forms:
Project Team Evaluation Forms are for those companies or schools who wish to assess projects that were done by a team. These are to see if these people are able to achieve their desired outcome and if the outcome is something that can benefit everyone or not.
Student Project Evaluation Forms are used by schools to assess the projects that are done by students. These projects are either assigned to them by teachers or conducted independently by the students without any need of authorization from the teacher.
Project Self-Evaluation Forms are the kind of forms used by those who participated in the project. These are for them to conduct self-evaluations and see how much they contributed to the overall project.
Post-Project Evaluation Forms are used to assess the end result of a certain project. Whether it's a company, school, or even a personal project, these ensure to get a written report on the information at the end of the project so that it can be easily assessed.
Project Team Evaluation Form
Project Performance Evaluation Form
Project Self-Evaluation Form
Post-Project Evaluation Form
Project Evaluation Form Example
General Project Evaluation Form
The Importance of Having Projects Assessed
While it's important to assess the project itself, it's equally important to assess those who participated in the project as well. There are forms such as Peer Evaluation Forms, which help those participating in a group project with figuring out who contributed and put in effort and who did not.
Projects need to be properly assessed before they can be started. People who decide to start a project need to make sure they know the necessary steps and have the necessary information before they can do so; otherwise, it could cause problems before, during, or even after the project.
Hence, it's really important for anyone to make sure that they know every single detail of their project. If they don't know if their project is going to go well or not, then it's best to have a professional assess such a matter.