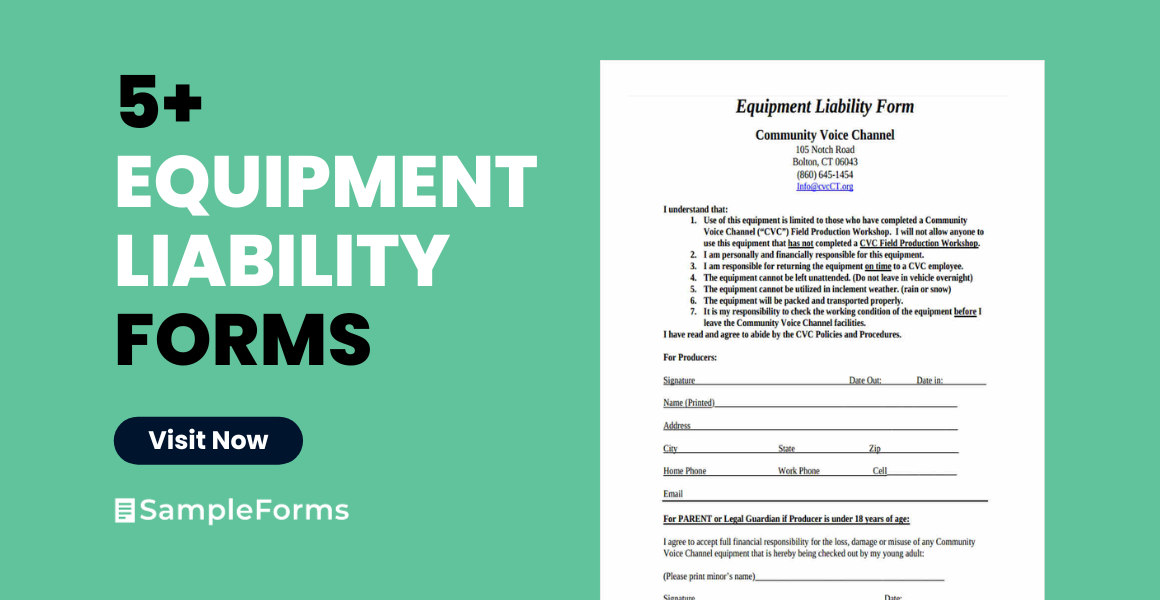 Setting foot in the business industry is considered as a risky move. With all the possible circumstances that you will experience, and obstacles you will encounter, it is important to be prepared. Documents such as agreement forms, employee contracts, and a Liability Waiver can put a protective barrier on your business.
Businesses thrive on the idea of marketing convenient options and fun activities for consumers. With these consumers as the priority, businesses should create ways to protect the customers as well as their business. If a customer agrees to participate in a potentially dangerous event, or borrow expensive equipment, their consent is required on a release of liability.
Equipment Rental Liability
Employee Equipment Liability
What Is Equipment Liability?
When a customer or client signs Liability Release Forms, they acknowledge that the business will not be held responsible for any damages that might occur. They make a legal version of a promise in order to not put the blame on the business and accept the responsibility themselves.
Equipment reliability is about a client taking legal accountability of any damage or loss that comes to the equipment they borrow. In this liability form, they are informed of releasing liability and instructions or conditions in handling the borrowed equipment. The different equipment they acquire are listed and the time they are given and returned.
How To Minimize Your Equipment Rental Business?
The rental business has its own share of rules and regulations to abide by. These rules can help a business owner have an organized system and lesser chances in experiencing conflict. One thing to consider is the equipment to be rented since they are what makes the business stay afloat.
To not lose money and customers, provide Liability Waiver Forms that help protect the equipment from damage or loss. This should be a routine done with every transaction. Another way to minimize conflicting situations is to ensure that insurance can cover costs to any problem to the acquisition of the equipment.
Rental Equipment Liability
Equipment Liability Waiver
Field Equipment Liability
Equipment Liability in PDF
Top 5 Tips for Limiting Rental Equipment Liability?
Going into a rental business that specializes in providing equipment can require thorough care and dedication. For an equipment to be its ideal shape and give out its best, it must taken cared of and be a priority in the mind of the business owner. To help you get out of that difficulty, here are five tips to help limit the liability of your rental equipment.
Besides the products being marketed to the consumers, hiring the right employees can help the progress of your business. Well-trained employees are able to effectively relay instructions to the customers borrowing the equipment.
Distributing a  General Liability Release Form with every transaction can increase the chance of the equipment being returned in its original condition.
Be well-stocked with equipment that are in good condition or obtain equipment that are newer models. This would assure the customer that they are getting their money's worth.
Find an insurance company that suits your business. There are some insurance companies that offer cost coverage for equipment at a per transaction basis.
Make the prices of the equipment rental affordable that can attract customers. However, it is encouraged to limit discounts in order lessen financial problems for the business.