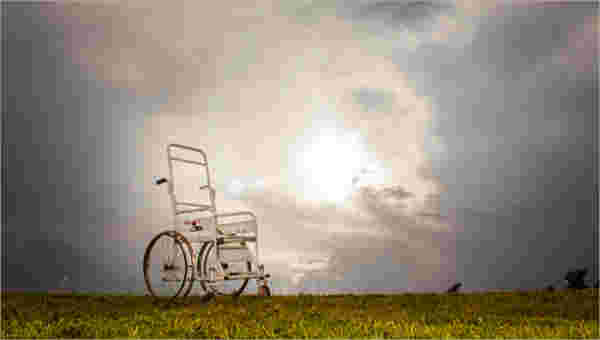 Questionnaires allow one to know more about a specific type of topic by providing a series of set questions which people may answer. A good example is the purpose of a jury questionnaire in which members of the jury are given certain questionnaires they must fill out in regards to the case they were made to witness.
These are very similar to surveys in which both ask questions that may be able to help certain establishments understand more about their clients. For example, Customer Service Surveys are used to better understand how certain customers feel about the way they are treated by the employees of certain establishments.
Disability Benefit Questionnaire
Pain Disability Questionnaire
Voluntary Self-Identification
Low Back Disability
Disabled Dependent Benefit
How to Score Pain Disability Questionnaires
If one were to score the amount of pain through the use of a Disability Questionnaire Form, then these forms must provide a proper rating format which will allow people to properly state the amount of pain they are in.  It must be then followed with questions that ask where the most amount of pain is located, as well as providing questions about certain areas of the body that might induce more pain. So be sure to take note of these when creating any disability questionnaire.
How to Fill out Social Security Disability Questionnaire
When filling these forms out, it is best to place in these information:
Your Complete Name
Social Security Number
Complete Address
Contact Number
Date of Birth
After filling all of those out, the next step would be is to answer all questions that will help you show that amount of pain certain areas of your body are in, or to help show that you are still capable of providing work despite your disability. If you need to know more on how to fill out Disability Questionnaires, then there are Sample Questionnaire Forms available for you to view at your own leisure.
Employee Disability Questionnaire
Disability Discrimination Form
Social Security Disability
Disability Health Questionnaire
The Benefits of Using Disability Questionnaires
These questionnaires are a great way for medical establishments to know what they may do to help certain patients. An example would be utilizing Patient Health Questionnaire Forms or Medical Questionnaire Forms to ask disabled patients about the details of any medical problem that they may be going through.
This will allow medical practitioners to figure out what the source of the problem may be, as well as providing solutions to these problems such as giving the right kind of medication that could ease someone's pain.
These can also benefit those with disabilities who wish to continue on with their employment. By providing these questionnaires, it allows these people to show if they are still able to provide proper service, and if these disabilities are not hindering their growth or performance quality.
By knowing this, employers may decide whether or not they would like to continue keeping these people, or if these people would be more of a liability than an asset. So in the event that you wish to assess any person with a disability, then be sure to make good use of these forms to help you.