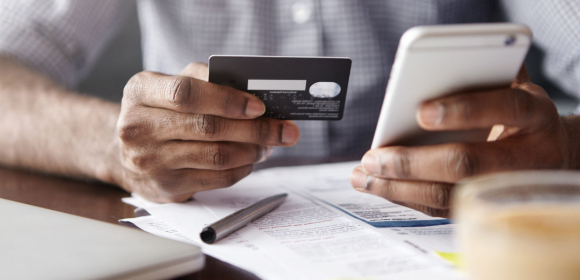 In the age of technology, every business is going paper-free. It started with websites, but nowadays, business transactions are happening at the mere touch of your fingers. The mode of payment is now much easier and safer than what we have previously seen in history. Businesses are now focusing on using sample direct pay forms to help ease the struggles of clients when paying their bills. Direct pay forms also help businesses since they won't have to worry about waiting for payments to arrive!
What Is a Direct Pay Form?
A direct pay form is an online business document that companies or consumers use to pay for their expenses directly. This mode of payment is much faster and easier than traditional methods such as mailing and manually paying the bills. Mobile payment is also safer than mailing, and you can even review your transactions and fees that you incurred.
FREE 6+ Direct Pay Forms in PDF | Excel
Here are six examples of direct pay forms that you can use as a reference when creating your very own direct pay form!
1. Sample Direct Pay for Vendor Payments
2. Specific Direct Pay Form
3. Direct Pay Sample Form
4. Sample Direct Pay Form
5. Accounts Payable Direct Pay Form
6. Direct Payment Request Form
7. Direct Pay Claim Form
Client Benefits from Using a Direct Pay Form
Mobile transactions have become widely popular in America these days. However, consumers once considered mobile transactions to be unsafe and unsecured. Most Americans would instead stick to traditional methods, such as manually paying the bills. Despite security concerns, mobile operations continue to persist in the business world, and people now value mobile payment as a convenient mode of operation. Here are some benefits to mobile services.
1. Ensures Bill Payments Are on Time
Direct pay forms ensure the bills arrive on time! When you apply for a payment, the software will instantly deliver it to the intended recipient. This makes the customer feel at ease and not worry if the amount arrived.
2. No More Loss of Payments During Mailing
Snail mail, the traditional mailing process, takes a long time for the recipient to receive the payment. Mailing entails that the amount arrives at various areas. Different people will receive the money at some point, and there are instances where the payment may get lost or stolen. Mobile transactions help speed up the delivery. The recipient instantly receives the payment within the day, and the amount getting lost is now unlikely. Unless there is a prolific techie person who can maneuver the payment to his account.
3. Allows You to View Your Transactions and Purchases
Another good thing about mobile transactions, like bill pay forms and direct pay forms, is you can access and track your purchases. You can view if the recipient received the payment and also see your transaction history.
How to Create a Direct Pay Form
Here are a few tips on how to create an effective direct pay form that your customers can use to pay for their expenses directly. Use this guide to help you in the creation of your direct pay form. Carefully understand the steps that we have provided below.
Step 1: Choose Only One Template That You Want to Exert Effort In
There are hundreds of websites on the Internet that hosts a massive amount of professional templates that caters to various purposes. Due to the amount of time one might waste looking for the right kind of website, we recommend our site. We offer thousands of templates, possibly even more, that are ready to be deployed and utilized by a visitor. Amid the many models, select only one that you deem is fit for you.
Step 2: Customize the Direct Pay Form Template
Once the selection is complete, you must download the selected direct pay form template. And then, open the model so you may start embellishing and customizing it. Customizing only the main content of the template does not make it automatically yours. You must get rid of the original content of the form and add your ideas to it. In this manner, you are converting the generic model and giving it an identity, the identity of your company, that is.
Step 3: Sans-serif Is Gaining Popularity as a Formal Business Font Style
Serif font styles are a widely popular type of font style since most businesses highly regard it for the formal appearance it projects unto the business documents that utilize it. Printed forms usually utilize serif font styles because of the formality around it. However, in recent years, businesses have become more lenient with the use of sans-serif font styles. Sans-serif font styles are known as the "stylish" fonts. It does not harm to add such mentioned fonts unto a formal business document. Times are changing! Make use of new font styles!
Step 4: Add a Billing Section in the Direct Pay Form Template
The next step in the process is to add a billing section. Billing sections are the main feature of a direct pay form, so remember to add one in your output. This section must contain the user's credit card or bank account information, a little personal information, and lastly, the transaction information. The transaction information must include the amount the user must pay, the name of the expenses that must be paid, and the money the user has on hand or in the bank account.
Step 5: Add a Customer Contact Information
We have previously mentioned that the customer must input a little of his basic personal information. The personal data must be mainly the customer's contact information and working status. You must add a section highlighting the customer's contact information so the company that will receive their payment may contact them as confirmation that the transaction was complete. The article must contain parts that require the customer's email address, street address, mobile number, and landline numbers. Regarding the working status, you may also want to add a section that asks for that information.
Step 6: Review the Direct Pay Form Template
Every sample business document must undergo assessment. It would be very embarrassing for your company to hand in half-baked outputs. Assessment must be followed every after the writing stage. What is writing without editing? You must review the direct pay form output and assess if it is good enough. Check the grammatical and structural aspects for any errors. There might be some overlooked mistakes. It is okay if a form is not perfect, but at the very least, the document is not full of errors.
Step 7: Integrate the Direct Pay Form into Your App
The final phase of the process is to integrate the bill pay form into the site or app that your company manages. Do a trial and error experiment first before letting the public utilize the files to avoid any negative customer feedback or complaints. Better to prevent any issues than solving them when they occur!