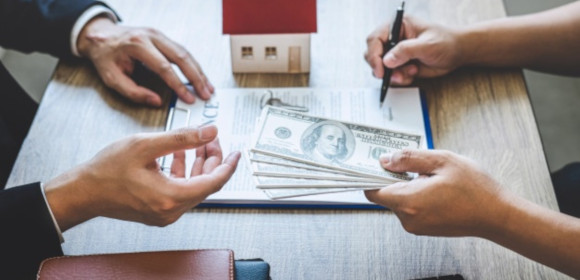 reverse military clause
military clause for contracts
military clause lease
There are often properties that are used to serve certain special populations like students, old age or military. For serving special groups, the landlords and property managers require additional paperwork or standard paperwork. This paperwork consists of the information and the documentation also known as a military clause lease that is a very important form when dealing with a tenant enlisted in the military. Some of the tenants may belong to the armed forces and face special circumstances that fall outside of the scope of the typical rental agreement.
What is Military Clause Addendum?
Most of the residential leases must have a military clause that is a provision that allows military personnel a method of breaking a lease agreement. This kind of clause is also known as a military clause addendum form that permits tenants who serve in the military and who are called to duty or are ordered to relocate, the capability to leave a lease contract before the end of its terms and have their security deposits returned while leaving.
There is also a federal law known as the Service members Civil Relief Act (SCRA) that is meant to protect military servicemen and women fall victim to any civil obligation that may interfere with a servicemen's work. This obligation means the binding obligations of a lease agreement. This kind of addendum may change the agreement or contract between the parties until and unless it is rejected or ignored in a separate and marked agreement.
3+ Military Clause Addendum Samples & Forms in PDF | DOC
1. Military Clause Addendum
To include a military clause in your rental is strongly recommended as it releases military servicemen or women who happen to be your tenant from your obligations in case you need to terminate your rental agreement before its normal expiration date. This template consists of a detailed explanation about why a military clause must be included in a lease followed by a military clause for contracts that you can add in your rental agreement in case you are having a tenant who is in the military. The military addendum states that the tenant may terminate the lease upon giving a 30-day notice to the landlord and other rules and regulations.
2. Sample Military Clause Addendum
By adding a military clause addendum to a rental agreement, it eliminates the fear of separating families belonging to the military background who keep getting ordered for relocations. The given sample consists of a military clause addendum that also provides a system where the orders do not financially impact the military personnel with the loss of deposits.
In addition to that, this kind of military clause is only available to a tenant who is active-duty military. If you're planning to prepare one for your purpose, you can take this template for reference purposes as it also comes along with information related to legal assistance services.
3. Reverse Military Clause Addendum Form
A clause that is inserted into a rental lease by the homeowner that states that they will return to their house if the military gives them orders to come home. They can provide the details and notify the renter about it and how the security deposit will be returned. This type of military clause is known as a reverse military clause that is also used to detail the rights given to military members.
The given template consists of one such reverse military addendum that lays out a detailed explanation of the conditions of issuance and agreement along with a well-formatted layout that will surely work as a perfect example for you.
4. Company Military Clause Addendum Form
A basic military addendum that is attached to a standard lease must outline the mitigating factors that will allow the tenants in the military to dispense a binding lease with a notice. The addendum must also detail the procedures that are to be followed in cases of deployment, transfer or unfavorable outcomes such as injury, capture, or death in the line of duty.
The above template can be directly used by you as it consists of ready-made content and that can also be edited or customized according to your needs. You can use this form in case a tenant receives orders or is assigned to relocate.