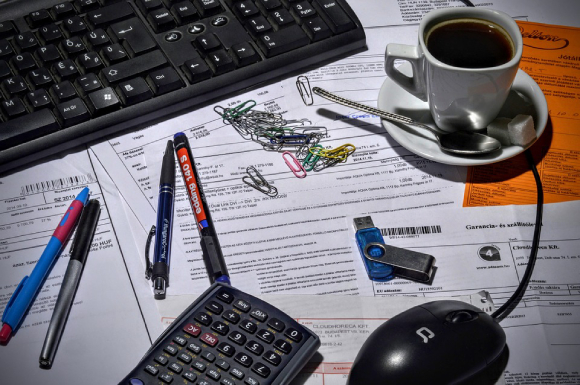 As a service provider, you would need a form document that helps you record all your service transactions. You will have a difficult time providing high-quality services if you don't have a tool that keeps you organized in terms of giving out payment forms. That is when service invoices are handy. These documents are like service receipts of the services you have provided to your customers. You will have an efficient way of tracking your transactions with the service invoices' accurate information.
What is a Service Invoice?
A service invoice is a form that requests a customer for the payment of the service they availed, such as electrical services. This invoice form works like a receipt that shows you the full details about the service transaction. Providing your clients service invoices will inform them about the completed work given by your business. This document is useful in so many aspects—from recording transactions, listing services, and giving customers satisfaction. Customers appreciate it if you could provide them accurate details about the service transaction so the purchasing process would be smooth.
FREE 5+ Electrical Service Invoice Samples in PDF
1. Sample Electrical Service Invoice Form
2. Commercial Service Invoice Sample
3. General Service Invoice
4. Simple Service Invoice Form
5. Example Service Invoice Form
6. General Invoice Form Example
Benefits of Using Service Invoices
Service invoices are never foreign in the purchasing system of a business, especially for companies giving out services. Other service providers won't need a service invoice since they require payments before giving out the services. Electrical services are one of the businesses that give out the product first before the payment. That is why invoices are required. There are more things that service invoices provide us. To enlighten you, here are a few benefits service invoices give you as the service provider.
Prompts clients to pay on schedule: There are times that customers don't send you payment for their electrical purchases without any invoice. Sending out service invoices to your customers would prompt them to pay on schedule. Your service invoices reflect the total amount your customers need to pay. Proving them invoices will also reduce payment refusal since it bears proof that both you and the customer have agreed on the service purchase system.
Shows professionalism: Giving out service invoice would show how professional and reliable you are as a service provider. Through sending service invoices for your electrical services, your customers will see your reliability as a strong brand identity. Aside from that aspect, your invoices have your company logo, name, and contact information—leading them to remember your excellent customer services. As an electrician or electrical contractor, it is an achievement to have a branding identity that helps increase your rank in the market. More of your target audience will notice your business and possibly avail of any electrical services from your company.
Records all service transactions: Your service invoice are excellent tools in tracking and monitoring all your service transaction. This document is like a service receipt. Service invoices have tracking numbers or serial numbers that allow you to trace particular purchase details. This financial form will keep your operations organized and well-managed. You will have a smooth workflow.
Sends notice of a completed service: Mailing your invoices would remind your clients about the pending and completed electrical services they have availed in your company. This notice will also prompt them to prepare or send payments for the services you provided. It is better to send the service invoices as soon as the work is complete.
How to Create Electrical Service Invoice
Creating service invoices might sound intimidating and challenging. But with proper guidance, you will be able to make invoices in no time. Services invoices are somehow the same as other invoice forms. You need to understand how invoices work first, as well as how it affects your business as a whole. For your convenience, here are a few steps and tips you can follow to guide you in creating invoices effectively.
Step 1: Come Up with an Invoice Format
Coming up with financial documents also involves having a clean and organized format. You should select an invoice format that is easy to read and easy to write entries. Usually, service invoices have tables, blank lines, and other white spaces that you can quickly fill in vital information. There are sample invoice forms online you can freely download to use as references.
Step 2: List All Available Services
Your invoices should reflect the services you offer. For instance, you are doing electrical repair services. You should write where the limits of your service. Are your services charged hourly or daily? How much do they cost? This feature helps your customers to identify which services they availed and completed quickly. Make sure you have placed the corresponding amount so they would have a glimpse of how much the electrical services would cost.
Step 3: Provide Other Essential Details
You should fill in other essential details to complete your invoices. Aside from your electrical services, placing the name of the customers and their contact information is also necessary. These details will help you track down which service invoices and prevent giving out the wrong invoice to other clients. Make sure you even place your business' name and contact information so your customers can quickly contact you if they have any concerns.
Step 4: State Payment Methods and Condition
You have to place the payment methods in an invoice. Setting your payment methods will guide your customers accordingly when they are going to pay you. You should also include your terms and conditions so your clients would be aware of the things they should and should not do in paying the services provided. State this information clearly so your customers would understand.
Step 5: Proofread and Add Tracking Numbers
Before you send out your service invoices, you should review all the details you have placed in the form. You should include tracking invoice numbers on your forms to trace all your transactions quickly and smoothly. Invoice security numbers are also significant in identifying which invoices will be sent out to a specific customer. Putting inaccurate information will cause trouble for both you and your customers. To avoid this situation, proofread and revise areas of your invoice form if you have any.