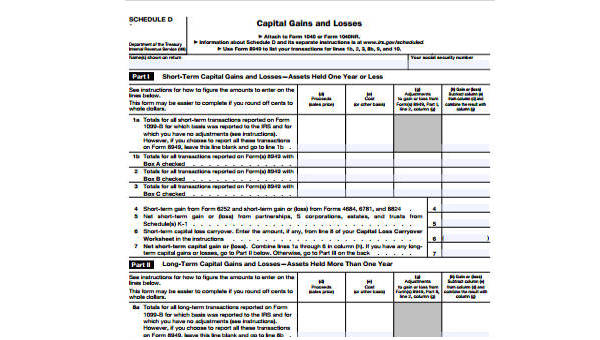 Schedule Forms are used by the taxpayers and any other organizations liable to tax and which have to report their financial data to the Internal Revenue Service.
Blank Schedule Form is an example of Schedule Form which anyone can use, regardless if you are an employee or a student. Everyone needs to maintain a schedule, whether children or adults. By using these Blank Schedule Forms, you can easily manage your schedule in a much better way. The Blank Schedule Forms available here provide you the freedom to choose innovative colors, backgrounds, and themes to make your schedule look more pleasing to the eye, thereby improving your chances of following it.
Below are examples of Blank Schedule Forms that you can download and use for free.
Printable Blank Schedule Form
Free Blank Schedule Form
Blank Class Schedule Form
Blank Work Schedule Form
Blank Employee Schedule Form
Who Can Use Blank Schedule Forms?
The use of these Blank Schedule Forms is not just restricted to business owners and employees. Young adults and students can also download these forms when they are planning their weekly schedule and / or their semester schedule or when they set in their academic and work schedules in a visible format.
Why Use a Blank Schedule Form?
Using a blank, printable work schedule sheet saves small business owners the time and the trouble by having everyone else involved on the same page. A work agenda can be used as time sheets for human resources, guides for employees to compute and prioritize their time, or as master schedules for direction to demonstrate which of their employees are on duty for a given shift. Using a Blank Schedule Form is also more accessible because you can just fill in blocks of time for your schedule or detailed time stamp for your work progress. These forms are also easy to understand, easy to make, easy to fill out, and are printable.
When to Use a Blank Schedule Form?
Blank Schedule Forms can be used when you are planning an idea or motif for use as a design for calendars, schedule planners for work or school, weekly activities, or academic and work schedules for employees and students. Or you can just simply use this form for your daily schedule like a chore chart, and you can also use each space to record your top priorities for the week.
Schedule C Forms are also known as Profit or Loss from Business. This form is used to report profits or losses from a sole proprietorship.
Blank Weekly Schedule Form
Blank Construction Schedule Form
Blank Student Schedule Form
Blank Schedule Form in PDF
Blank Panel Schedule Form
General Blank Schedule Form
Blank Schedule Form Sample
Importance of Blank Schedule Forms
Regardless if you're a college student, business owner, or a busy and responsible parent, balancing tasks can be challenging. Creating a simple weekly schedule with the use of Blank Schedule Forms makes it easier to stay organized and coordinated with your plans ahead of time. We're glad to tell you that we've compiled a few examples of these Blank Schedule Forms that you can download and use. These examples are easy to use, customize, and print, and they are free to download.
Reduce stress, stay organized, and achieve personal and business goals with a blank daily schedule. Using this tool will help you to effectively manage different things and activities from your daily chores up to your work schedules, academic assignments and a wide range of other commitments. Taking a few minutes to create an effective schedule ultimately saves time in the long run. And in the case of employee shifts or a meeting agenda, a Blank Schedule Form can be a powerful communication tool or guide for others to follow. Clarifying and working toward goals, enhancing work performance, and keeping projects on task are just few of the potential benefits of using such a form.
Work Verification Forms are what you need when you are about to hire a new applicant in your organization. These forms allow the current employer to certify whether the chosen applicant has been true to his words about his previous job experience, which he has already noted in his resume.