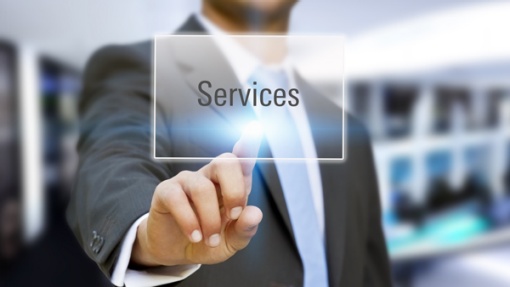 Human beings are very much adept at keeping records of history. We have kept track of any information about the prehistoric era down to the modern era. All data and evidence are necessary and relevant. Even now, we still keep the habit of recording any information that we find. Nowadays, we use financial forms and transactional records. We keep these documents to help us better improve businesses and further the progress of economic growth. Business documents—invoices, receipts, billing statements, and others, are valued and treasured by all business owners.
What Is a Basic Job Invoice?
A commercial invoice is a business document that aims to display a list of products or services that a customer has requested. In this sense, an invoice acts as a response letter. Where the usual invoice contains a list of the requested products, basic job invoices instead provide a list of services the client has availed.
Invoices can function as a confirmation letter when the customer has given his signature in the business document. There are instances when an invoice may work as a means for documentation. In this sense, the business owner, who gives it to the auditor at the end of every month keeps the invoices because an auditor needs all the financial business records of a company for him to provide an accurate audit examination, according to finance.uw.edu.
Along with the other financial business records, such as receipts and billing statements, invoices must not be thrown away. Throwing such documents would be a considerable dilemma for companies. Business owners will not be able to fully know their financial status or know where some of their products have gone. Business owners need to have a list of who purchased their products.
FREE 5+ Basic Job Invoice Samples in PDF
Here are six examples of basic job invoices that you may use as a reference when creating your very own sample invoice. You must be fully aware of the critical elements in an invoice. Check the samples that we have attached in this article. Understand how each of the element functions and how each are structured. Then, carefully compare and contrast each of the samples and see if they have different or similar content and critical elements. After that, start examining the sample forms below now and see for yourself what we just discussed!
1. Generic Basic Job Invoice Form
2. Samples Basic Services Invoice Form
3. Basic Job Invoice Sample Form
4. Generic Services Invoice Sample Form
5. Sample Services Invoice Form
6. Basic Job Invoice Form
Differences and Similarities between an Invoice and a Receipt
For a very long time now, invoices and receipts have been continuously interchanged and considered as the same document. Invoices and receipts are different in purpose and functionality.
An invoice is a business document that the buyer receives before he decided to give his payment to the seller. It also serves as a response to a client's order request, where the client must have access to the products or services that he requested. A client will want to know if the order is correct; that is why sellers send invoices to their customers.
Receipts are business documents that the buyer receives after the transaction occurred. Therefore, a receipt is a kind of proof that the sale happened and that the buyer has received the goods.
Although we have discussed the differences between the two business documents, there are similarities between the two papers that are evident. Both business documents contain an itemized list of the order the buyer requested and both papers function as documentation. When an audit occurs, auditors always take note of the invoices and the receipts. Business owners keep these papers, for these papers are what the auditor needs to assess the company.
How to Create a Basic job Invoice
Here are a few tips and steps on how to create a basic job invoice for your business.
Step 1: Select a Basic Job Invoice Template
Go to template.net and browse through the various professionally designed templates on the site. Select only the basic job invoice template that you would like to customize and then download it!
Step 2: Add Your Business Information
To start the process, you must add your business information, such as the company hotline numbers, email addresses, street addresses, and mobile numbers. Some customers may want to contact your company for further inquiries or complaints.
Step 3: Make a Section for the Itemized List of Requested Goods
It would not be a basic job invoice if no sections were containing the itemized list of services that the client ordered or requested. Dedicate portion for the list of services. You may also create a two-columned table. The first column is where the name and the quantity of the sample services situate. The second column contains the prices of the services.
Step 4: Decide on Placing the Business Logo
Most business documents do not require any business logo on their invoices. Some business owners are contented with the company name. However, if you want to add the business logo, then do it. You may want to attract the customers with your professional invoice that contains high-quality content such as text fonts, graphic files, and the colored business logo.
Step 5: Add a Signature Block
Add a signature block so the buyer can sign the document to confirm that the list of goods is correct and is ready for delivery.
Step 6: Review the Basic Job Invoice
Like all business forms, you must have the job invoice reviewed. Review the material for any grammatical or contextual errors. Review the prices and products for any mistakes too. You must always make sure that this section is correct to avoid any discrepancies with the client.
Step 7: Submit the Basic Job Invoice to the Client
Once you finished writing everything, you must submit the basic job invoice to the customer through either email or letter! Send it now!