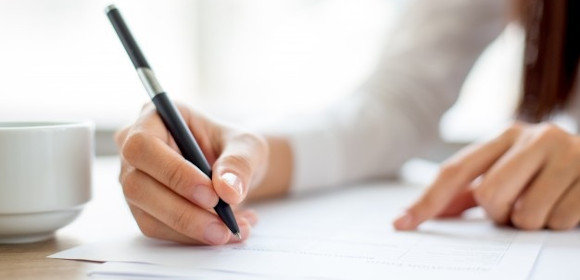 Various laws protect the rights of individuals, and most of these implemented policies are laws that hinder or obstruct the freedom to violate and exploit. The United States is not the safest country, statistically, when discussing instances of rape and online theft. However, when it comes to enforcing rules regarding consent and protecting the original creator's rights, there are far too many. The only problem is the implementation of such laws. In this article, we provide different consent sample forms to further guide you when faced with situations where you need to define and establish consent with other parties.
Some countries highly prioritize an individual's personal space and take measures to protect an area designated only to the person. Japan, described as the third peaceful country, is one such country that values consent, be it for copulation or intellectual properties.
Other countries do their best to reach such standards of the protection of human rights, specifically when it touches on consent. Consent does not limit solely to physical intimacy or intellectual properties but also extends to other fields such as consent to apply for a visa, undergo medical procedures, waiver forms, and so much more.
Almost all professions require a consent form, especially when a company needs something from their clients and customers. When the client's information or participation is at stake, of course the customer needs some form of assurance that the personal information will not fall into wrong usage or that their life will not be in danger if they join a certain activity. Numbered below are the multiple examples of consent forms that we procured from the Internet. You may use these samples as references should you create your very own consent form. Compare and contrast the content and structure of each sample. Try to see if you can pinpoint any similarity or difference in any of the samples below.
FREE 52+ Consent Forms in PDF | MS Word | Excel
1. Consent Form Sample
2. Participant Consent Form
3. Human Informed Consent Form
4. Consent Procedure Form
5. Indirect Consent Form
6. Recording Consent Form
7. Parent Consent Form in PDF
8. Qualitative Research Consent Form
9. Interview Consent Form Sample
10. Psychological Assessments Consent Form
11. Clinic Foundation Consent Form
12. Informed Consent Form in PDF
13. Minor Candidate Consent Form
14. Staff and Student Consent Form
15. High School Program Consent Form
16. Activities Consent Form in PDF
17. Consent Form for Accommodations Request
18. Adult Consent Form Template
19. Client Body Art Record and Consent Form
20. Consent Disclose to Third Party Form
21. Parental Consent Form
22. Verification Consent Form Template
23. Patient Consent Form
24. Medication Consent Form
25. Standard Health Consent Form
26. Workshop Consent Form
27. Rental Inspection Consent Form
28. Consent Form for Treatment
29. Vaccination Consent Form
30. Tanning Consent Form
31. Advanced Service Consent Form
32. Amputation Procedural Consent Form
33. Child Immunization Consent Form
34. Activity Consent and Approval Form by Parent
35. Legal Guardian Permission Consent Form
36. Declaration and Consent Form
37. Tooth Removal Consent Form
38. Owner Consent Form
39. Driver Parental Consent Form
40. Electronic Transmission Consent Form
41. Participation Consent Form Checklist
42. Fingerprint Consent Form
43. Speaker Consent Form
44. Athletics Parental Consent Form
45. Agent Institution Consent Form
46. Organisation Consent Form
47. Research Participant Consent Form
48. Research Study Consent Form
49. Withdrawal Consent Form
50. Behavioral Study Consent Form
51. Non Medication Consent Form
52. Medical Consent Form
53. Audiological Consent Form
What Is a Consent Form?
Consent is a fundamental human right that a country, an organization, and an individual must highly prioritize in this day and age. Businesses use consent forms to avoid violating the personal space and welfare of a person. However, the consent forms did not exist since people did not give importance to consent.
During the earlier stages of civilization, people did not highly regard consent as something for everyone. People once thought consent is a gift only nobles and rich folks possess. Everyone else was a mere commercial property like the beasts of burden. At any time or situation, nobles could take away a person's belongings without asking them permission since the lower class did not have the right or the authority to say no.
Along the way, the notion of consent revolving nobles or royals took a slow shift. As businesses shifted their intended market from nobles to the masses, the middle or lower class began to possess more rights. Ordinary people slowly acquired the means to protect their rights to personal space and privacy. Lower class citizens gained more power over the nobles, and soon enough, the lower class usurped them.
Consent, in this sense, became looser and freer, encompassing everyone's interest. People who were once bereft of such rights began to experience newfound freedom to agree or disagree with any proposal or decision given by any person of authority. The government soon gave the customers or content creators laws that will protect their privacy, welfare, and content from any person who wishes to violate their privacy or steal their content. Business owners must abide by the customer's satisfaction and also abide by copyright laws, or else they get sued.
Varied Forms of Stating Consent
Consent occurs when a person voluntarily agrees with another person's proposal or decision. Most assume that consent lies strictly in the verbal or written realm. Consent does not singularly present itself. It varies, depending on the situation at hand. One person's mode of giving consent may be in the form of a nod, and the other may be in the form of a smile. Body gestures also act as a medium for relaying consent to another person. There are different variations of giving one's approval, and we prepared a list below about the other types of legal forms for you to examine.
Informed Consent

Informed consent is a type of consent that presents the nature and risks that entails if the participant joins the activity. This type offers the possibilities—the writer knows full well the consequences since he researched in advance of the outcomes and the facts that will occur in the event or activity if the participant wants to join. One example of informed consent is a waiver form. Researchers and carnival ride handlers utilize waivers since they know of the risks of the activity and warn the participant.

Expressed Consent

An expressed consent occurs through various manners, such as a simple gesture, a one-word statement, or a written text. Expressed permission is either communicated non-verbally or verbally. However, voiced consent is subject to debate if it not documented for the one who gave the consent may say that he did not give such approval. The most effective form of expressed consent is in a written way since anyone can see the approval request form. Oral and other non-verbal forms are complicated since these do not have physical proof, e.g., printed official paper.

Implied Consent

Implied consent is very different from expressed consent in the sense that there are no direct statements. There are only suggestive and indirect manners of stating one's approval or permission. Implied consent acts similarly like a poem where you have to interpret the meaning of the gesture first before you conclude. This type of consent is complicated, probably even more so than the expressed consent since more of the gestures are ambiguous and need dire attention.
How to Create a Consent Form
Consent forms are a little bit tricky since you have to make sure that there is no biases involved in the agreement. The consent form must encompass the benefits of both parties. For example, you are writing a consent or approval form asking for a customer's information. The consent form must then be able to mediate the welfares and wants of both parties. The one who requested must not use the information in any illegal manner and the customer must supply all the information needed. Mutualism must be evident so write the consent form with utmost caution. We prepared a simple guide to help you create the consent form that you need!
Step 1: State that the Participants Voluntarily Agreed
Allot a paragraph where you state that before this form undergoes writing, an agreement already occurred between the two parties. State the details in the agreement form, such as the date, venue, time, and the people present. As much as possible, you must give out these details, so people can infer that the statement is valid since facts establish truthfulness. By stating the mentioned details of the meeting, people might not agree or believe that there was an agreement that happened. Better place necessary information and establish trust between you as the writer and between the audience.
Step 2: Supply the Details and Nature of the Activity
Similar to the first step, supply the necessary information about the nature of the deal. What did you need from the customer or client that requires consent? What does the client get out of the request?
Thinking of possible questions will help you write the nature of the activity and supply further details. Dedicate only a single paragraph for this section. The section may be lengthy or not. That solely depends on you. As long as the article rightly elaborates on the whole agreement, then it needs not to be a lengthy paragraph.
Step 3: Include the Company Information
You must always include the company's contact information, even in consent forms. The client may ask you to rewrite or clarify a specific portion of the consent form, and the only way for them to do that is to use the contact information that you placed. Place your company's email address, mobile numbers, and hotline numbers on the bottommost or topmost part of the file.
Step 4: Include a Signature Block
For the finishing touch, add a signature block at the bottom part of the consent form. Add two signature blocks—one for you and one for the client. Both of you must sign the document to confirm that you both agreed to the terms and conditions surrounding the decision both parties made. In this sense, a consent form functions as a confirmation letter due to the signatures involved.
Terminologies
Consent – A consent is a gesture, written statement, or words that give a cue of sample permission or approval for something to happen. Consent is a means to utilize ideas or items in the business world. Consent forms are widely used to avoid any discrepancies with the original owner of the mentioned idea or product.
Waiver – A waiver is a type of consent form that informs participants of the possible dangers and risks when they join the activity. This type of consent form is necessary specifically in the medical field, where a patient's life is at stake. The health care providers must first ask the patient's immediate family for their consent before a procedure occurs.
Agreement – An agreement is necessary for business owners since it helps expand a company's networks and partnerships, boosting the company profit and the visibility to other customers.
Exploitation – An exploitation occurs when the owner of an item or idea feels like they did not benefit from the agreement. Exploitation is when a company leeches of the content without giving any form of reward or benefit to the original owner.
FAQs