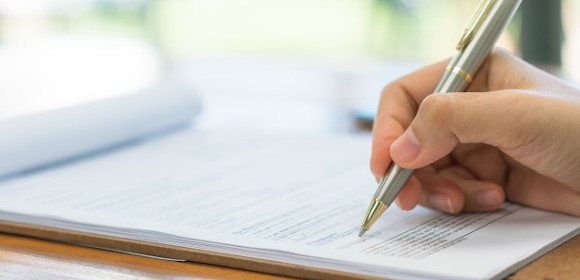 Looking for ways to earn shares the same struggle with budgeting money for the monthly expenses. Making money is not as easy as it seems despite having a professional title. Several factors can come into play, which can disrupt and distract the mindset. Temptations exist on every corner to make you spend more than you can afford. Worry not, creating official documentation of your money whereabouts can help you save and spend wisely. Your best tool that can guide you through the overspending galore is an expense form.

FREE 30+ Expenses Forms in PDF | Ms Word | XLS
1. Sample Expense Reimbursement Form
2. Universal Travel Expense Form
3. Employee Business Travel Expense
4. Expense Claim Form
5. Entertainment Expense Form
6. Employee Right Travel Expense
7. Employee Expense Claim Form in PDF
8. International Travel Expense Form
9. Non Employee Travel Expense
10. Independent Contractors Expense Form
11. Employee Reimbursement Travel Expense
12. Home School Resource Expense Form
13. Employee Travel Expense Report
14. Travel Expense Reimbursement Claim Form
15. Employee Claim Travel Expense
16. Student Travel and Business Expense Claim Form
17. Employee Benefits Travel Expense
18. Travel Expense Form Format
19. Employee Expense Report in PDF
20. Expenses Reimbursement Request Form
21. Blank Travel Expense Form
22. Basic Expense Claim Form Template
23. Employee Expense Report Form Sample
24. Expense Claim Form in PDF
25. Moving Expenses Deduction Form
26. Simple Expense Report Form
27. Authors Expense Claim Form
28. Formal Expense Form Sample
29. Travel Expense Claim Form
30. Visitors Expense Report Form in PDF
31. Research Employee Expense Reimbursement Form
32. Expense Disbursement Request Form in PDF
33. Travel Expense Reimbursement Form
34. Members Expense Claim Form
35. General Expense Form
36. Visitor Expense Form
What Comprises an Expenses Form?
The world does not run on unlimited resources. Even the sun's energy might run out once it reaches the end of its existence, as some scientists suggest based on evidence gathered. Indeed, there is a need to know and apply the fundamental concepts of using resources wisely. Because we live in a world where money becomes the means of payment, understanding an expenses document is like a blindfold that hides the prison halls of debt out of your sight. People can easily trick you into spending for the current time rather than plan for the coming days. If you are not careful about it, you might find yourself in a difficult situation.
Moreover, it is essential to have the basic knowledge of making a list of the expenses and computing for the total cash on hand. Also, keeping the receipt for every transaction can help you remember every spent cent of your salary. The expenses form is a formatted list of materials bought and their corresponding amount. A more meticulous process involves the purpose of the material and the recipient of the budget. The signature of the auditor and treasurer should be visible on the bottom part of the document. Often, an evaluation of the expenses happens monthly. If there is overpricing or insufficient evidence that justifies the price of an item, the evaluators might bombard you with questions and speculations.
Where Do My Expenses Go?
In a recent survey by Charles Schwab, there are only 38% of millennials that are financially stable. It also suggests that the millennials are overspending. If we put it in an analogy, for every dollar earned, the person spends two dollars. A mathematician's lingo would say that it is twice as much as he or she is earning. If it is not a problem today, it can be the cause of everyday headaches in the future.
That is why tracking the whereabouts of your expenses is one way to control overspending. Because you have an idea of what to spend your money, you know when it will run out if unnecessary costs surface out of the blue. The following are the most common areas that your money goes to in a month:
No Ride Is Free
If you do not use leg power to travel from one place to another, you need to pay for the charge the transportation vehicle sets for their customers. No ride is free unless you own the vehicle. However, automobile maintenance and fuel are the additional cost. If you are a large network of branches from around the world, traveling to and fro the branches would cost you the airfare fee. Of course, it would be impractical to walk and swim to get to other islands, right? Allocate a few bucks for your transportation needs.
Food for the Belly
Aside from water, the basic need we deal with daily is food. We need the energy to do the activities we planned over the weekend. If your belly is empty, you cannot do your tasks well because your stomach might hurt and you can experience a headache. More than 50% of your monthly budget goes to your food. Ready your wallets for this expense item because you might be spending much more than what you earn.
A Place for the Activity
If you do not own a house yet, the accommodation expense rate could be a pain in your wallet. Similar to transportation, conference rooms and apartments are not for free. They come with a price which may be slightly expensive, too. The good thing about this expense item is the fixed amount that goes to this aspect.
Source of Energy and Other Utilities
Along with the accommodation, the electricity that makes most appliances work can be quite expensive. You must properly allocate enough funds for this aspect. If you are holding an event, make sure to ask for the prices of the utilities that you will be using during the event proper. Aside from that, the basic needs such as water consumption and cleaning materials fall under this category.
How To Create an Expenses Form
People working in the finance and marketing section might find an expenses form a useful tool to track the business operation costs. They should oversee that there the profit balances out the production costs. Moreover, there is a need to take the creation of such a document seriously. In this section, the six steps will help any user formulate the expenses form in the most efficient strategy.
Step 1: Count the Cash on Hand and Review Transactions Records
Before getting into the dirty work of drafting the document, you must ensure that you counted the remaining balance. Setting a baseline on the expected amount left is the best way to avoid any confusion later on during the process. Also, this first step is one way to remind you that you go through the memory lane and review any transaction dealt with using the money. Going through this process can help you visualize the overall outlook of the document so that it caters to the needs of your company or business.
Step 2: Collect the Receipts and Calculate Spent Money
Receipts are a piece of evidence that such a transaction took place. The necessary information such as cashier name, business name, location, date of purchase, and received amount is visible on this piece of paper. Especially if you take the role of the treasurer in an organization, never forget to ask a receipt and keep it for liquidation purposes. If the official receipt becomes unavailable, you can kindly ask for the cashier or manager to indicate on a sheet of paper the items or services paid and legalize it by adding a signature.
Also, you must have a rough estimate of the expenses that you will include in the form. You can do this by grabbing a calculator or use the powerful computer-generated spreadsheet formula to help you calculate the spent money. By doing so, you have more assurance that the amount you calculated brings the same result with the amount of cash you have left if there are any.
Step 3: Create a Table for Data Input
The most effective method of listing the expenses is to create a table, preferably with a reasonable number of rows. Using this format aids the checker on looking at the description of the item and its cost. Avoid overcrowding in this area by providing ample space for each element. As much as possible, make the information readable. Do not use cursive fonts as they become easy to misinterpret. After every category, place a total amount so that there is a summary of the expenses.
Step 4: Make Sections for Other Details
Aside from the table, make sure to allocate some space for other details such as the instructions for filing the document, company details, and names of the evaluators. In drafting the statement of guidance, try to check if the information is accurate and appropriate. As much as possible, stray away from ambiguity in your style of writing.
Moreover, allocating a space for other details help the document filler understand the purpose of the document. Whether it is for a business report or a household budget, the person filling in the circumstances must have an idea of how data usage happens. With this mindset, the process of evaluating the report will become more fluid because there will be lesser questions on the technicalities.
Step 5: Place Additional Remarks and Comments, Preferably a Signature
Remarks and comments are essential in the process of evaluation. Aside from the fact that these parts are easy to spot, the signature makes the document verified. A signature can also do the job of a clearance form such that it indicates that the details underwent careful investigation and double-checking of facts. In dealing with money, a verified source of information is a requirement. Nobody would want to cause an unnecessary panic that might affect business operations.
Step 6: Ensure Complete Details and Accurate Computation of Total Expenses
After going through the five steps, the proofreading process is the final step in every template creation journey that you encounter. Since it is a financial document, try to check if the sum of all the figures is correct. It might take you quite some time to do this, but double-checking the material helps you refrain from doing the same thing over again. Although it is not necessary to think about the design, check if all the elements complement one another and free of clutter.
Documentation is crucial to a company's operation. The records of any transaction, activity, or engagement must have proper acknowledgment procedures to make it legal and valid. Dealing with money can cause an extremely violent situation if not handled properly. Indeed, knowing the different survival skills is a must. So does managing money wisely.
In almost everything we do, a payment is a requirement. Eating your favorite food can make you happy; however, you can barely afford it because it is expensive. Traveling to other places is an achievement, but you cannot do so without spending loads of cash on transportation, food, and accommodation.