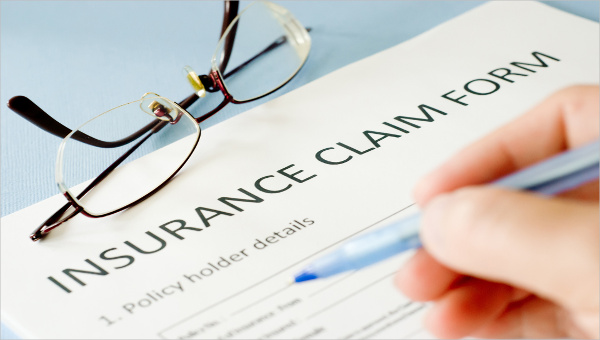 A claim form for insurance is the act or application of someone's rights to claim or get what is due to them from their insurance companies. This is done by writing a claim form for insurance and submitting it to the insurance agency along with supporting documents.
A claim form can be used as a means of acquiring what is rightfully yours. It is a means of confirming that the certain object or piece of property does belong to you, and that you will take legal actions just to prove it.
Where Do I Get a Claim Insurance Form?
Acquiring a claim insurance form is a simple task on its own. You can simply acquire a claim of insurance form by visiting the office of your insurance agency. From there, you can proceed by requesting one from one of the representatives of the insurance company.
You can also take one by scanning the available forms that will be placed on a table that is either directly beside the door, or somewhere a person can see the moment they walk into the insurance agency. An insurance claim form should be given to you if you request it from an insurance representative or agent, with the added bonus of having the agent explain the requirements for you to properly submit your insurance claim.
How to File a Health Insurance Claim Form
Filling a health insurance claim will come with its own types of challenges. It can be difficult to most, since most of us are inexperienced when it comes to filing a health insurance claim. Thankfully, these challenges can be easily dealt with by either requesting assistance from a representative of the insurance agency, or by following the tips and instructions below:
Before you head to the insurance agency to file your health insurance claim form, you will need to remember the supporting documents such as your medical certificates must be in duplicates.
As soon as you receive the health insurance claim form from the insurance agent, begin with stating your basic information such as your name, age, address contact number and email address.
Indicate your insurance registration number, as well as a copy of your insurance identity card.
Attach the supporting documents to the form.
Sign all of the documents and then submit it to your insurance agencies representative for further processing.
Tips On Making Sure Your Insurance Claim Pays Out
The problem with insurance agencies nowadays is that they are quite stingy with paying out the necessary insurance back to the person who purchased the insurance. But there are ways to get them to pay up. Here are some tips on how to make sure an insurance claim pays out:
When submitting your insurance claim, be ready with all the documents ID's, insurance cards, medical documents, your health insurance claim forms, if it involves medical insurance, vehicle registration, or car insurance claim forms, if it involves vehicle insurance and a copy of the insurance agency's terms on insurance and etc.
If the first step did not work, then prepare to submit a notice of claim form for your insurance to the insurance agency to force them to comply. (Just make sure you still have all of the documents stated above)