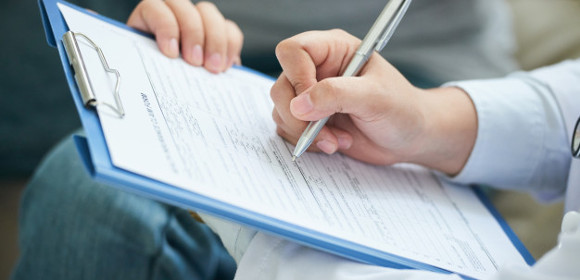 Albert Einstein, a famous scientist and proponent of the Relativity Theory, once remarked, "The important thing is not to stop questioning. Curiosity has its own way of existence." Because of his words, the existence of query forms started making a name in the business industry. Customers cannot stop asking questions. Whether it is a financial matter, a pressing issue, or a product description, a query form aims to address all questions and takes appropriate actions to improve service.
FREE 50+ Sample Query Forms in PDF | MS Word
1. Payment Query Form
2. Pensions Query Form
3. Teacher Query Form
4. Physician Query Form
5. Pharmacy Query Form
6. Inventory Query Form
7. Compliance Audit Query Form
8. Food Unit Query Form
9. Individual Query Form
10. Sponsorship Query Form
11. Exam Query Form
12. Admission Query Form
13. Technical Query Request Form
14. Aera Space Query Form
15. Registration Query Form
16. Author Query Form
17. Competitor Query Form
18. Research Query Form
19. Physician Documentation Query Form
20. Competition Query Form
21. Basic Query Form
22. Sample Physician Query Form
23. Formal Query Form
24. Regulatory Query Form
25. Media Query Form
26. Query Application Form
27. Wage Query Form
28. Client Query Form
29. Pay Query Form
30. Customer Query Form
31. Query Protest Form
32. Privacy Query Form
33. Valuation Query Form
34. Payroll Query Form
35. Simple Query Form
36. Grave Query Form
37. Bank Query Form
38. Safety Authority Query Form
39. Grade Query Form
40. Student Query Form
41. Exam Script Query Form
42. Query Request Form
43. Sample Regulatory Query Form
44. On Site Query Form
45. Budget Query Access Form
46. Safety Review Team Query Form
47. Technical Query Form
48. Sample Registration Query Form
49. Benefit Statement Query Form
50. General Query Form
51. Market Rent Query Form
Query: Why Do People Need It?
We feel doubt now and then. After spending some cash on a small display in the mall, you grabbed the item immediately and paid its price. Once you reach home, you realized that you are clueless about the item you bought. A helpful tool for the customers to ask about products and services is a query form. This document asks questions on the particular aspect a customer wants to follow-up. A collective inquiry would be regarding the expected date of arrival for a shipped item or a return policy on a defective product. Keeping the query form closer to customers can make them feel you value their concerns.
Aside from customer satisfaction, query forms help address lapses in the operation of a company. The cliche line reminds us that nobody's perfect. Because of the questions from customers, the managers will be able to understand which part needs improvement. Mark Twain's signature line gave us a life lesson, and it goes like this: "Continuous improvement is better than delayed perfection." Indeed, there will always be room to improve any aspect of our lives.
Multiple Questions Ask An Action
The human brain's complexity made us create questions for various reasons. It can be something we frustrate for days because of delayed arrival of ordered items, a poorly done service that has no match with how a company advertises it in their campaign or about a benefit gained from continuous contribution in the past years. No matter what underlying reason you have, your questions require an action which a company should accomplish as soon as possible. If not, it could be a factor for a lower rating in customer satisfaction.
Improvement in the Payment Process
Customers would usually ask about the payment process. Online store purchasing is a concept somehow difficult to grasp by many, especially when it comes to the process of paying the total price of the ordered items. Perhaps, the existence of online payment systems is another concern that can make a customer confused.
Little did they understand that the online payment system lessens the burden of waiting for long lines. Whenever you encounter questions regarding the payment process, take notes because these will guide you on how to improve the financial aspect. As a business, loss of income is a significant problem that no company ever wants to have.
Enhancement in File Keeping Policy
Some customers may lose official receipts. Not everyone likes keeping tons of papers in lockers. But, an effective method of an official receipt may save a customer from trouble. Instead of printing them on papers, why not provide a receipt online through electronic mails. In this way, a customer decreases the chance of not being able to lose an important piece of paper. Questions related to receipts and documents make you realize how to innovate your file keeping systems. In turn, your file keeping policies need upgrades as well. It will be worth a lot of hard work, but you deserve its fruit after the process.
Assessment of Product Quality
Perhaps, an inferior product quality becomes your customer's sword against you. Receiving negative feedback can damage your company's reputation. It is essential to listen to the customer's opinions about your product. Assess your product every once in a while to keep up to the trends of today. Like the multinational technology company, Apple, it continually upgrades its products to counteract the newly released models from its competitors.
A Touch of Politeness: How Can I Address Concerns Effectively?
Some customers may not be friendly in handling a query form. Some of them may be dissatisfied with a particular product or service that may be difficult to handle. As the one providing service, display an approachable aura but have a sense of the demanding look.
Wear confidence. You do not need fancy make-up or a tuxedo to have some self-confidence radiating in you. The way you stand makes a good impression on people. If you can, walk and sit straight to have some formal aura. Also, keep your hands visible because sometimes, it becomes automatic for people to shake hands as a sign of starting a conversation. Most importantly, be yourself. They say the best confidence you can wear is a smile.
Look Friendly. If possible, smile to your customers so that they would not be shy to voice out questions. Speak slowly to avoid eating your words. If your voice does not sound friendly, make a customer feel you are enthusiastic about assisting them. By being sincere in words and actions, addressing concerns become effective.
Answer Politely. Start and end with a greeting. Establish rapport by asking for more details about a customer's inquiry. Answer briefly but suggest some tips, too. If ever you do not know the answer, assist him or her to managers and department heads. The customer would not feel less prioritized when an answer couples with assistance.
How to Create a Query Form
Asking questions to a person is a piece of cake. However, making a form to encourage people to ask questions is not a joke. Although the personal information of a customer may remain anonymous, the burden lies in its design and flow of items. You might sit on a couch and ponder on how you will organize everything so that it does not sound demanding to a customer. Worry not because the following steps will help you create a charming query form to entice customers to become curious consumers.
Step 1: Ask for Unique Reference Number to Identify the Transaction
A customer may remain anonymous for a query form, but you can always ask for the unique reference number to identify the transaction. You can always look up in your inventory records about this transaction so that you can specifically address the concern free of bias. If you have security camera records available, you can check the exact scenario. Aside from that, you can use reference numbers to identify the concern in your reports. If there was no purchase, you could leave this option as blank.
Step 2: Understand the Situation with Specific Details
Questions are clues to the missing pieces of our operation. In a query form, it would be better to allot an area wherein squeezing out of details becomes possible. Always be careful of the power of assumption in getting the bigger picture of a situation. Let the customer freely describe the nature of his or her question and probably the reasons that prompted it.
Step 3: Provide Spaces for Further Details and Proposed Solutions on the Customer's End
A query form should allow space for further details because they may not fall under any category in the previous sections of your document. Make sure to put it near the end of the paper because these are additional notes to clarify the question further. Also, give allowance for a customer to share his or her ideas. In this way, your customer does a part of the brainstorming process for you.
Step 4: Verification of Information or Contact Information
In medical-related queries, verification of information is necessary because there is an absolute liability to the physician-in-charge if ever the mistake lies on the physician. Professionals have registered numbers after passing a particular exam that tests the expertise of their job. If ever this step is not applicable, you can replace it with a contact information box that
Step 5: Print Out the Form or Upload on Company Website
After polishing some grammatical errors, check for the outlook of the document. Try not to add too many colors to a query form because it may distract the customer. Cool colors like blue can calm the viewer, so these colors are more advisable. You can also upload the document on the company website. If you have an online store, customers may access the query form on the site.
While it may cause worry to receive a lot of inquiries for a newly established business, it is a good indicator, which means that your business attracted a lot of customers. The difficulty in starting is equally the same as remaining in the industry. Maintaining a business operation in an ever-changing world requires an innovative pool of ideas. An excellent source for those ideas come from customers. Prioritize every inquiry they have. Build a relationship with customers and, at the same time, build trust and reputation.