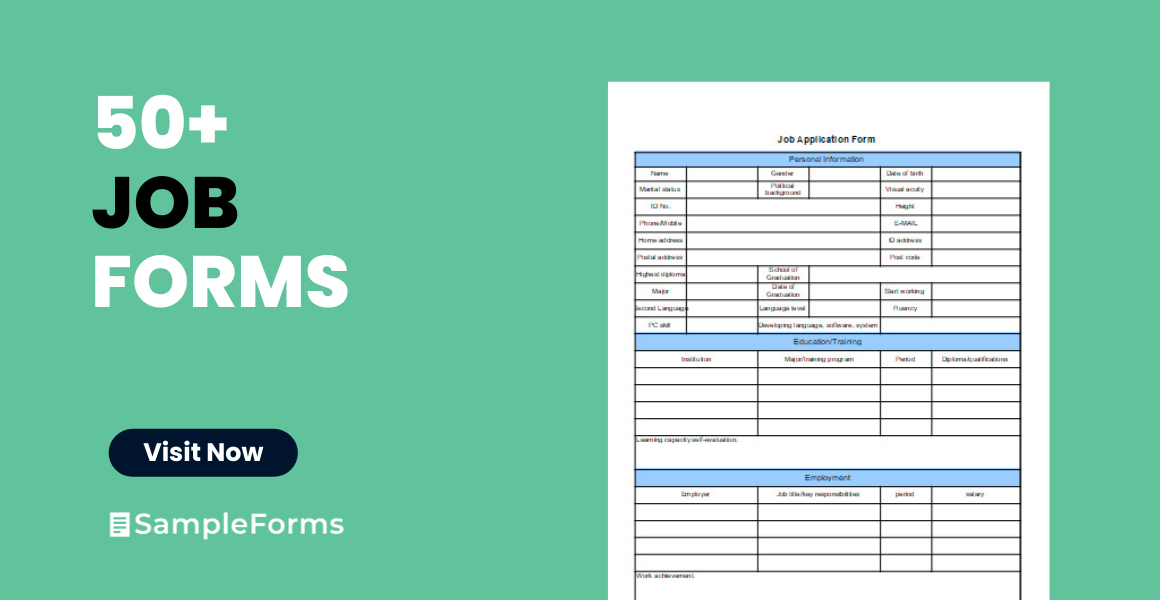 A Job Form is a fundamental document in the realm of employment, serving as a critical link between job seekers and employers. In this comprehensive guide, we'll explore the meaning and significance of Job Forms, delve into various types and real-world examples, and provide you with a step-by-step roadmap on how to create these Printable forms effectively. Additionally, we'll offer valuable tips to ensure your Job Forms streamline the hiring process and help you find the right candidates for your organization.
What is the Job Form ? – Definition
A Job Form, in its essence, is a structured document used in the employment sector to collect and manage essential information related to job applicants. It serves as a critical part of the hiring process, enabling employers to gather details such as personal information, qualifications, work history, and other relevant data from candidates. These fillable form is pivotal for both job seekers and employers, streamlining the application process and aiding in the selection of the most suitable candidates for a given position.
What is the Meaning of the Job Form?
The meaning of a Job Form lies in its role as a vehicle for job applicants to convey their qualifications, experience, and personal details to potential employers. It acts as a bridge between job seekers and hiring organizations, facilitating the application process. Job Forms typically encompass a range of information forms, including contact details, educational background, work experience, and references. By providing a standardized format for collecting this data, Job Forms assist employers in evaluating applicants and making informed hiring decisions.
What is the Job Sample Job Form?
FREE 50+ Job Forms
What is in a Job Application Form?