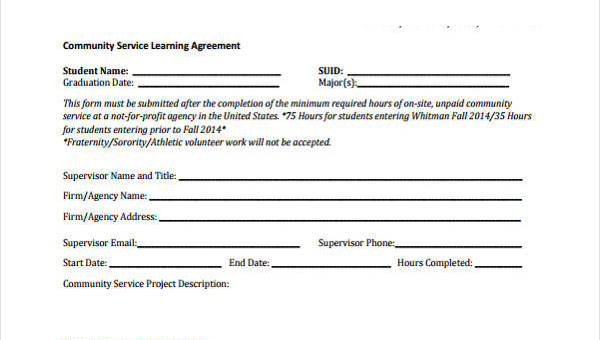 A Debit Service Agreement Forms is a contract signed by a customer and a merchant permitting the latter to debit the customer's nominated bank account. A Debit Service Agreement Form gives an organization permission to electronically take out a chosen amount from your account. The payment will be taken off from your chosen account on a date requested by you, at regular intervals.
Debit Service Agreement Forms
Electronic Debit Service Agreement Form
Direct Debit Service Agreement Form
Direct Debit Service Request Agreement Form
Internet Service Agreement Forms
Internet Service Agreement Form
High-Speed Residential Internet Service Agreement Form
Internet Subscriber Services Agreement Form
Temporary Service Agreement Forms
Temporary Service Agreement Form Sample
Temporary Electrical Service Agreement Form
Temporary Staffing Service Agreement Form
Temporary Employee Services Agreement Form
A Tenant Service Agreement Form and a Residential Tenant Service Agreement Form are documents, or at least help to document, all the crucial things pertaining to tenancy between the landlord and the tenant. Every tenancy agreement must be in written form, and the landlord must give the tenant a copy before the tenancy begins; though, the tenancy agreement would still be relevant even if a tenancy agreement is not jotted down. Tenants are expected to read the tenancy agreement carefully before they affix their name and signature so they understand all the terms and conditions of the forms. If there is anything they do not quite get, or are uncertain about, it is expected that they should look for counsel before they sign the agreement. Tenants and landlords may have made arrangements about the tenancy, and these will be part of the tenancy agreement as long as they are not at odds with the law. The tenancy agreement can give both parties more than the statutory rights but cannot give you less.
Tenancy agreements must include the following minimum particulars:
The full names and contact information of both parties involved, including email addresses and mobile telephone numbers.
Whether the tenant is a minor (or under the age of 18).
The address of the property that is being negotiated.
The date the tenancy is to begin and the tenancy agreement is signed.
The rent amount and frequency of payments.
The place or bank account number where the rent is to be paid.
A list of any belongings, such as furniture and other things provided by the landlord.
The date the tenancy will terminate (if the tenancy is a fixed-term one).
Failure to issue this information or providing false or misleading info is illicit. Though if the landlord has made all the necessary efforts to get the required information but was unable to do so, the landlord must back it up with a statement. The agreement may also contain details of your landlord's responsibilities to repair the property, although it is rare for agreements to go into specifics, and his or her obligations to repair depend on the type of tenancy. It is also important to note that agreements between tenants and their roommates are not part of the tenancy agreement, but both parties may find it convenient to have paperwork as proof of what they have agreed upon.
Both parties are responsible for paying for various charges during a tenancy. These expenses can be things such as insurance costs and utilities like electricity, water, gas, telephone, and in this day and age, internet connection. This where Tenant Utility Service Agreement Forms will be put into use. If the expenses still have to be paid when a tenant is not living in the house, the landlord has to deal with them and for any utilities shared by different tenants. If the landlord does not want to pay for utilities in these situations, they have to install separate meters for each tenancy to show how much electricity, gas, or water each tenancy uses.
Tenant Service Agreement Forms
Tenant Utility Service Agreement Form
Residential Tenant Service Agreement Form
Professional Service Agreement Forms
Short Form Professional Services Agreement Form
Sample Professional Services Agreement Form
Professional Services Agreement Contract Form
Community Service Agreement Forms
Reporting Community Service Agreement Form
Community Service Learning Agreement Form
Community Service Agency Agreement Form
Architect Service Agreement Forms
Architectectural Services Agreement Form Sample
Professional Landscape Architecture Services Agreement
Volunteer Service Agreement Forms
Volunteer Services Agreement for Natural Resources Agencies
Adult Volunteer Service Agreement Form
Volunteer Service Agreement and Release Form
Laboratory Volunteer Service Agreement Form
A Supplier Service Agreement Form is a form that should be acquired by a supplier and a customer for the provision of a specified service. It is a written agreement that records the supply of services to the customer and the key terms of how that service will be done. When a customer enters into an agreement with a supplier of services, the former often needs to set up the price, calendar, and of course the standards of services they expect to get. This can be done with a Supplier Service Agreement Form. This agreement can help them set out in clear and straightforward terms the benchmarks and procedures that should be followed when they receive the services. With a Supplier Service Agreement Form, they can set out their terms and conditions and make sure that they and the supplier are in complete agreement to establish a mutually beneficial relationship. As a business or individual providing services, they often need to establish an agreement that sets out, in detail, the specifications, and standards of service being offered.
One of the many documents used for an agreement between a supplier and a buyer for supply and purchase of products is a Product Supplier Service Agreement Form. The agreement itemizes the terms upon which the parties agree to supply and purchase products from each other. The agreement makes both the parties understand their responsibilities and obligations under it. The agreement also provides the consequences that the parties might face in case a violation may happen. Both the parties should ensure that their needs and requirements are clearly and legibly stated in the agreement by carefully reviewing the product supply agreement.
When working out services with a client or supplier, the procedure can take time and lead up a contract that spells out the obligations and requirements of all signatories. If both parties repeatedly contract for the same service with each other, you might both discover that though negotiations take the same amount of time, most of the terms remain the same. It is a contract that spells out most but not all of the terms between the signing parties. Its aim is to speed up and clarify future contracts. The initial time-consuming negotiation is done once, at the start. Future agreements need to give all the specifics of the differences from the contract and might require only a purchase order, with the help of the Master Supplier Services Agreement Form found on this very website.
A Financial Service Agreement Form is just one of the few documents between you and your financial adviser. You can use it to give a rough idea of the business relationship and help guarantee that everyone is on the same page about fiscal matters, points of contact, and service fees. Create a financial services agreement with the help of the Financial Service Agreement Form, then you will have a legal document both parties can take advantage of.
Accessing Service Agreement Forms
Payment Gateway Merchant Services Agreement Form
Access Service Agreement Form Template
Supplier Service Agreement Forms
Product Supplier Service Agreement Form
Master Supplier Services Agreement Form
Electric Supplier Service Agreement Form
Distribution Company-Supplier Service Agreement Form
Financial Service Agreement Forms
Office and Financial Service Agreement Form
Financial Services Agreement Form
Commercial Service Agreement Forms
Blank Commercial Service Agreement Form
Terminate Commercial Waste Service Agreement Form
Arrangement Service Agreement Form
Care Arrangement Service Agreement Form
Consulting Service Agreement Forms
Master Consulting Services Agreement
Consulting Training Service Agreement Form
Cleaning Service Agreement Form
Sample Cleaning Service Agreement Form
A Care Agreement is an agreement between the Care Arrangement department and parents to place their child or young person with an approved carer for a short period of time. Such an arrangement usually comes with a Care Arrangement Service Agreement Form that we happen to have here on this website. This type of agreement can be used when we are not sure that a child will be safe at home and when parents are willing to work with the Care Arrangement Service to resolve any child protection concerns.
There are two types of Care Agreements:
Child Protection Care Agreement – may be used when the Care Arrangement Service has assessed that a child is in need of protection. Parents or stewards can agree to this type of Care Agreement for an initial period of 30 days. The accord can be extended for further periods with the parent's consent.
Assessment Care Agreement – may be used when the Care Arrangement Service is probing and evaluating child protection concerns to determine if a child or young person is in need of protection. We can ask parents to affix their signature on this type of Care Agreement for up to 30 days, and during this time the parents will still have legal care.
Along with a Consulting Service Agreement Form, a consulting agreement details the terms of an engagement between a company and a consultant. Such an agreement should define the services given, the term of the agreement, and any payments due, if there are any. If the consultant comes up with any inventions, improvements, or concepts during the engagement, the contract should express which parties own the work product. Consulting agreements may state in a clear and detailed manner that the consultant is an independent contractor and not an employee of the company. The agreement is short, but does include specific provisions covering services among other things. It is not particularly predisposed toward the consultant or the client, although it can be easily adapted to be in favor of one or the other. This form is designed to be used for each of the company's consultants, including both individuals and entities providing services to the company as independents.
This website, on the other hand, will always lend you a hand with what Care Arrangement Service and Consulting Service Agreement Form looks like. Just type in "Agreement Forms" in the search bar, then it will route you to the page where they are available. We have all types of forms, name it and most likely we have it in our library which we assembled just for you.
Aside from being user-friendly for those individuals who are not that savvy when it comes to modern technology, especially computers, our website is pretty painless, and getting lost would be the last thing you will ever face.
You might want to check out other forms as well, and the best part is, our forms are for free, so no worries if you are on a tight budget.