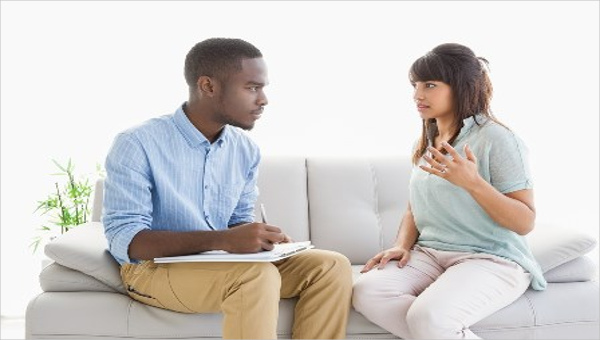 Counseling allows one to seek advice regarding their problems in either a personal or professional sense. A good example would be through the use of Employee Communications Counseling, whenever one employee has any problems regarding how they communicate with both their coworkers and customers.
The purpose of having forms such as Counseling Intake Forms, is so that people with issues may be able to address them and find solutions that will help get rid of them. People seek out counselors so that they can be provided with the solutions that will change and improve them for the better. So if you have issues that you cannot solve on your own, then it may be best to acquire a counseling session.
College Counseling Referral
School Counseling Referral
Group Counseling Referral Form
Mental Health Referral
Counseling Self Referral
What is Referral Counseling?
Referral counseling is issued in the event that certain people are required to come in for a session in regards to their behavior or performance. These people might be experiencing problems that go beyond the boundaries of self help methods, which is why these people are then referred to a specific type of counseling session that may help them.
A good example would be through the use of Developmental Counseling Forms where someone may be referred for developmental counseling due to any issues or problems which may cause difficulty with a person's development.
How to Write a Counseling Referral
When creating a counseling referral, then take note of the following information you should place in:
Complete name and the name of the department of the referring source.
Contact details of the referring source.
Name of the person that is being referred for counseling
The reason as to why the person is being referred for counseling
Date of when the counseling shall take place
These are useful in the event that you would like to create  forms such as a Career Counseling Form Referral for those people who are having problems in terms of how they are progressing in their career.
Counseling Center Referral
Teacher Referral Form for Counseling
Personal Counseling Referral
Genetic Counseling Referral
When is a Referral not an Option in Counseling?
One does not necessarily need to refer someone for counseling if the problem can be easily solved. If the problem is something that does not greatly affect one's performance, or anything that might seriously affect the business, then these do not have to be brought up for counseling sessions.
The point of using forms such as Counseling Feedback Forms is to help those that may have problems that could seriously affect them and others around them. If you refer someone with a problem that does not need counseling, then you may receive certain consequences.
How to Make a Counseling Referral
In the event that you need to make a counseling referral, you must first understand the problem of the person that you intend to refer for counseling. You must assess all the details regarding that persons issues so that you may refer that person to the right kind of counseling session.
You must then state the name of the person being referred, and you will also need to make use of a Counseling Consent Form to obtain that person's consent for the session. You may then proceed to write in your name, along with the reason for the referral. If you would like to use a template that best suits the referral you wish to make, then you may choose from any of the available ones we have here.