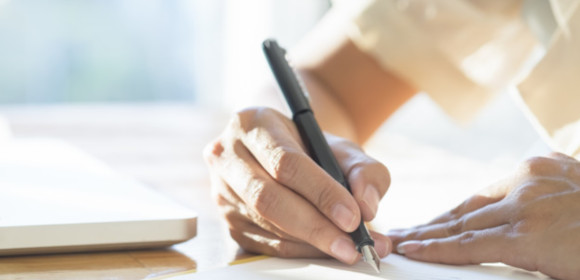 Do you remember those times when you still have to write telephone numbers on a sheet or a notebook and conveniently pull it out when you have to call for someone? Creating contact books are a thing years ago. Even to this day, contact notebooks or records are still useful for daily operations. With the help of modern technology, we can now place phone numbers on our mobile phones or on a document to help us get by when we need to call someone.
In the business industry, this document is often called contact forms. This document functions like any other contact records. Contact forms can record contact details from customers, employees, or even the students' guardians. There are many uses of contact forms for various people. To help you understand more about contact forms, you can read further in this article to guide you.
FREE 50+ Contact Forms in PDF | MS Word | Excel
1. Project Contact Form Template
2. Change of Contact Form Sample
3. Parental Contact Form in PDF
4. Employee Emergency Contact Form
5. Sample Contact Form in PDF
6. Beneficiary Contact Form Template
7. Corporate Contact Form
8. Contact Details Form
9. Emergency Contact Form
10. Contact Form Sample
11. Emergency Contact Form in PDF
12. Community Contact Form Sample
13. Simple Contact Form
14. Contact form in PDF
15. Recipient Contact Form
16. Athlete Emergency Contact Form
17. On-Site Contact Form Template
18. Student Organization Contact Form
19. Applicant Contact Form Sample
20. Contact Information Form
21. Campaign Contact Form
22. Sample Emergency Contact Form
23. Simple Emergency Contact Form
24. Emergency Contact Form of School
25. Client Contact Form
26. Health Contact Form
27. Academic Records Request Form
28. Change of Address Contact Form
29. District Contact Form
30. Attorney Authorization and Contact Form
31. Trusted Contact Authorization Form
32. Sample Contact Form
33. Student Contact Form
34. Vendor Contact Form
35. Basic Contact Form
36. General Emergency Contact Form
37. Point of Contact Form
38. Business Contact Change Form
39. Emergency Disaster Contact Form
40. Coach-Athlete Contact Form
41. Authorized Contact Form
42. Emergency Contact Form in MS Word
43. Employee and Emergency Contact Form
44. Patient Emergency Contact Form
45. Adoption Assistance Yearly Contact Form
46. Team Contact Form
47. Tenant Contact Form
48. Telephone Contact Form
49. House Corporation Contact Form
50. Contact Authority Form
51. College Contact Details Form
What Is a Contact Form?
Contact forms are a list of contact information meant for emergencies, inquiries, or solely for documentation. This sheet is usually useful in waivers, permits, or any documents that need contact information from someone. It contains the person's full name, address, phone number, and other personal information the establishment needs. Contact forms are essential in different industries, be it for business or personal purposes.
In the business industry, contact forms are essential tools in various operations in a company. It is most useful in marketing and keeping in touch with major suppliers. Contact forms can also be used in recording loyal customers' contact information. According to Forbes' article about customer experience, loyal clients have higher chances of buying more of the products and referring the company to other people once they have experienced customer satisfaction. With the help of contact forms, companies can quickly reach these consumers to keep the professional relationship going.
Types of a Contact Form
Like the contacts on your mobile phones, contact forms have the objective of getting a group of people's contact information, depending on its purpose. This document is useful in different situations. Whether you have it for emergencies, customer logs, or employee contacts—contact forms will be there to help you. In fact, there are different types of contact forms people use in their daily operations. To enlighten you, here are a few contact forms commonly used:
Emergency Contact Forms – This type of contact form can be used from any establishment. The purpose of this form is to provide details about a person's emergency contact. It contains the holder's guardian or emergency contact person, the latter's phone number, their relationship with the holder, and their current address. These details will be helpful when the owner of the contact form gets into a rough situation, or in an emergency.
Customer Contact Forms – Companies would always need a document that allows them to reach their consumers after transactions. Customer contact forms contain the clients' personal information, including the contact details. This document is useful in taking feedbacks and marketing new products to frequent consumers. Usually, companies keep their customer contact forms together with materials like sales lead sheets and customer profiles.
Employee Contact Forms – Every company should keep a document that contains information about its employees. Employee profiles include the worker's personal information, including their contact information. The HR department can create a separate sheet solely for the employee's contact details—hence, the employee contact forms.
Academic Contact Forms – This type of contact form is usually used by students and faculty members of a school or university. It contains the guardians' contact information in case something happens regarding their students within the premises. Aside from the students' contact information, faculty members also have their very own contact forms to record their phone numbers or telephones in case there is an emergency.
The types above are one of the commonly known contact forms. The document can stretch to any purpose in the work field and personal uses. There are more types of contact forms you might discover, but they hold the same objective—to record one's contact details. Always determine the purpose of your contact forms when making your very own to have useful and accurate information.
The Relevance of Contact Forms in Business
In the business industry, companies would always look for ways to gain more customers, as well as maintain those frequent buyers in their business. Part of their marketing strategies is to gather personal information from their target audience to get feedback and ideas on how to develop their products. That is when companies create contact forms to aid them in getting their consumers' contact details. Contact forms contain each of the client's contact information, making the work of sales employees in contacting customers efficiently. There are different benefits companies get while using contact forms for their daily sales and marketing operations.
One importance of having contact forms in a business operation is to keep a record of your consumers' contact information for feedback. Getting customer feedback is one of the priorities of a marketer. Hearing out the consumers' experience with their products will help them fix anything they could to offer customer satisfaction. With the contact given by the customers through the forms, companies can easily reach their audiences. Another advantage is to avoid any spam messages. It is safer to use contact forms in getting customer information than getting non-verified emails on your website. Most of the time, emails without verification will go directly to the spam box. Contact forms can also make your messages more organized and maintain essential mails on top.
Tracking customers' information will be more efficient with contact forms. Once the customers fill out the form, the company will quickly get a notification. It is also easier for businesses to respond to the contact forms since they will no longer look into numerous emails through their inbox. Contact forms also make it simpler for consumers to reach out to service providers than sending emails manually.
With those said, you can see how relevant and useful contact forms are for a business. Service providers can perform their operations carefully and smoothly with the help of this document. That is why it is important for business marketers and owners to understand the purpose of a contact form.
How to Write a Contact Form
Creating contact forms will aid you in reaching people in the most efficient way, especially if it's for business and emergency purposes. This document already has the list of the contact information you need, whether for follow-ups, critical situations, or simply delivering information to your audiences. But in order for you to achieve this sense of convenience, you need to remember a few things while making your contact forms. Here are a few tips to guide you in making contact forms effectively.
Step 1. Determine the Form Purpose
When you are making a contact form, the first thing you need to know is its purpose. Not all contact forms have the same content. Contact forms are useful in many situations that you need to separate each sheet designated to different groups of people. For instance, you can't mix emergency contact forms from a customer's contact forms. It is better to separate each subject to maintain organized records. It also helps you identify who will fill in the forms.
Step 2. Always Include Relevant Information
The contact form's content depends on the purpose of your sheet. Once you have figured the objective of the contact form, you can create the content efficiently. Make sure the contact form has the data you need. For instance, you need to gather contact information from the students' guardians. The contact forms should contain questions about the guardian's name, relationship with the student, and their contact details.
Step 3. Ensure Information Accuracy
Since contact forms are one of the essential document in a company or any other establishment, you need to make sure that everything written in the sheet are true and accurate. You can` add a verification note at the end of the form, indicating the details reflected are correct. There are online or mobile contact forms that your audience can fill out at any time and anywhere with the same format.
Step 4. Keep Forms Up-to-Date
Just like a customer's profile, you need to keep the contact information in the forms updated. The phone numbers on the sheet should be active and responsive, so it is convenient when you call for something. Keeping your contact forms updated will prevent you from having troubles reaching people. There are different ways you can call for updates on the contact information. In the business view, companies can send their customers an email about updating their customer profiles on their official website or when a new transaction is processed.
Terminologies
Feedback – This refers to the opinion of customers concerning a product's performance. It also serves as a product evaluation from the consumers.
Target Audience – The group of people or buyers that companies target and focus on their services and products.
Customer Satisfaction – It determines the level of contentment a company's product and services gave to the consumers.
FAQs