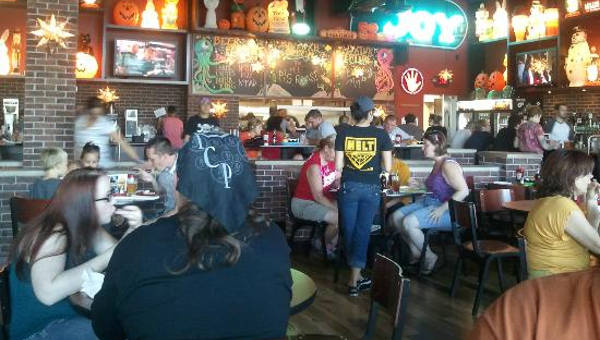 People from all around the world make reservations on a daily basis. Reservations are arrangements made by people to ensure that they acquire certain things or places for use. And to ensure that these reservations are properly documented, people make use of reservation forms.
Those who wish to make their reservations have to know how to properly fill reservation forms to guarantee that they have a spot reserved for whatever they need. So long as you know how to properly fill out and submit any type of reservation form, then there should be no issues regarding the acceptance of your reservation.
Birthday Party Reservation
Large Party Reservation
Pool Party Reservation
Private Party Event Reservation Form
Free Party Room Reservation
What Is a Party Reservation Form?
A party reservation form is what one uses to guarantee that they acquire a location to hold an event that celebrates just any type of occasion. For example, if one were to make use of Hotel Reservation Forms, that person may use the form to choose a hotel and what facilities need to be reserved in order to host the party.
These forms also have other information regarding the party such as the theme, the activities, the number of attendees and so on. So long as one properly fills out these forms, then they are ensured that they are able to hold their party in just about any location that they have reserved ahead of time.
How to Make Reservations for a Party
Know the contact details of the location of the place in which you would like to hold your party.
When discussing with the owner of the property in which you would like to hold your party, provide all personal information required to ensure confirmation of your reservation.
Provide details regarding how your party will go such as the purpose, the amount of people, and the time your party starts and finishes.
Discuss on the method of payment and other agreements that need to be settled to ensure your reservation of the location.
If you would like to know more on how to make party reservations, then you may view any of our Sample Reservation Forms to help you.
Private Pool Party Reservation
Party Hall Reservation
Party Reservation
Christmas Party Reservation
Large Party Reservation Form
Simple Party Reservation Form
Would I Need to make a Reservation for a Party?
There are people who decide to make use of their own private properties to host parties, but to those who would like to use business owned properties to hold them, they are required to submit a reservation to ensure that they are able to hold their party.
By submitting something such as Restaurant Reservation Forms, those in charge of the establishment are able to make the necessary preparations before the approved date of when the party begins. It also discusses the terms that benefit the owner of the establishment by means of compensation.
Party Reservation Tips
When calling about your party reservation, be as courteous as possible. Learn how to properly deal with the owner of the establishment so that you can ensure your reservation.
The purpose of your party must be properly stated so that the owner of the establishment can make an easy decision on whether to accept the reservation request or not.
Provide all details that the owner would like to know regarding your party. If there is any alcohol and if certain materials need to be prepared, then state the information properly.
Prepare enough food to cater to your guests to ensure that everybody has a meal. It is always best to order a bit extra in the event that certain issues regarding food may arise.
So if you intend on using any of the free reservation forms here to help you reserve your party, then allow these tips to help you out.